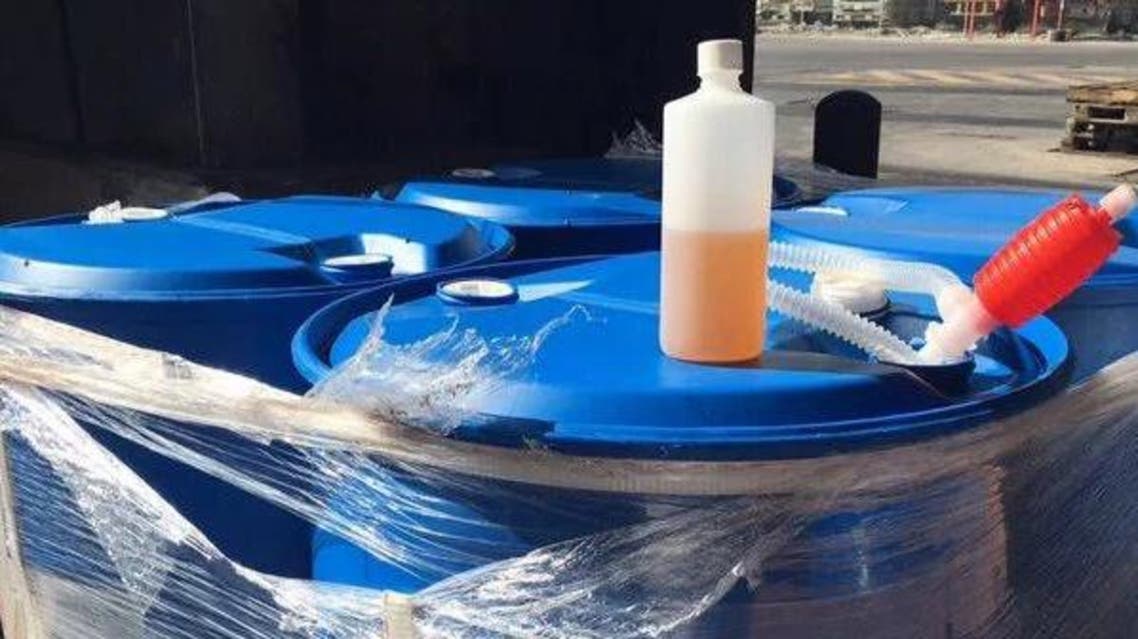 Not fairy clever! Saudi customs find booze in washing liquid bottles
Saudi customs officers foiled an elusive attempt at smuggling alcohol in washing liquid bottles
Saudi customs officers at King Abdul Aziz Port in Dammam foiled an elusive attempt at smuggling alcohol in washing up liquid bottles, Al Arabiya.net reported on Thursday.
According to the report, over five liters of alcohol was found in 24 bottles that were disguised as washing up liquid.
General Manager of customs at King Abdul Aziz Port, Ghannam al-Ghannam, said that this was not a one off attempt at smuggling alcohol. In a previously attempt, 30 boxes were found containing 450 bottles of alcohol.
In November Saudi customs at the King Fahd Causeway also uncovered alcohol that was being smuggled in the engine of a car.