Should non-Muslims wear the hijab in solidarity with American Muslims?
There has been an overwhelming backlash from the very women one op-ed was intending to support - Muslim women
Since The Washington Post published an op-ed titled "As Muslim women, we actually ask you not to wear the hijab in the name of interfaith solidarity" in December 2015 by Asra Nomani and Hala Arafa, there's been an overwhelming backlash from the very women it was intending to support - Muslim women.
The widely shared seminal piece was written in an attempt by Nomani and Arafa to discourage the trend by non-Muslim women across the U.S. posting pictures of themselves in hijabs on social media, a trend recently inspired when Larycia Hawkins, a Wheaton College professor made the decision to wear the hijab as a way of showing solidarity with those suffering at the hands of Islamophobes.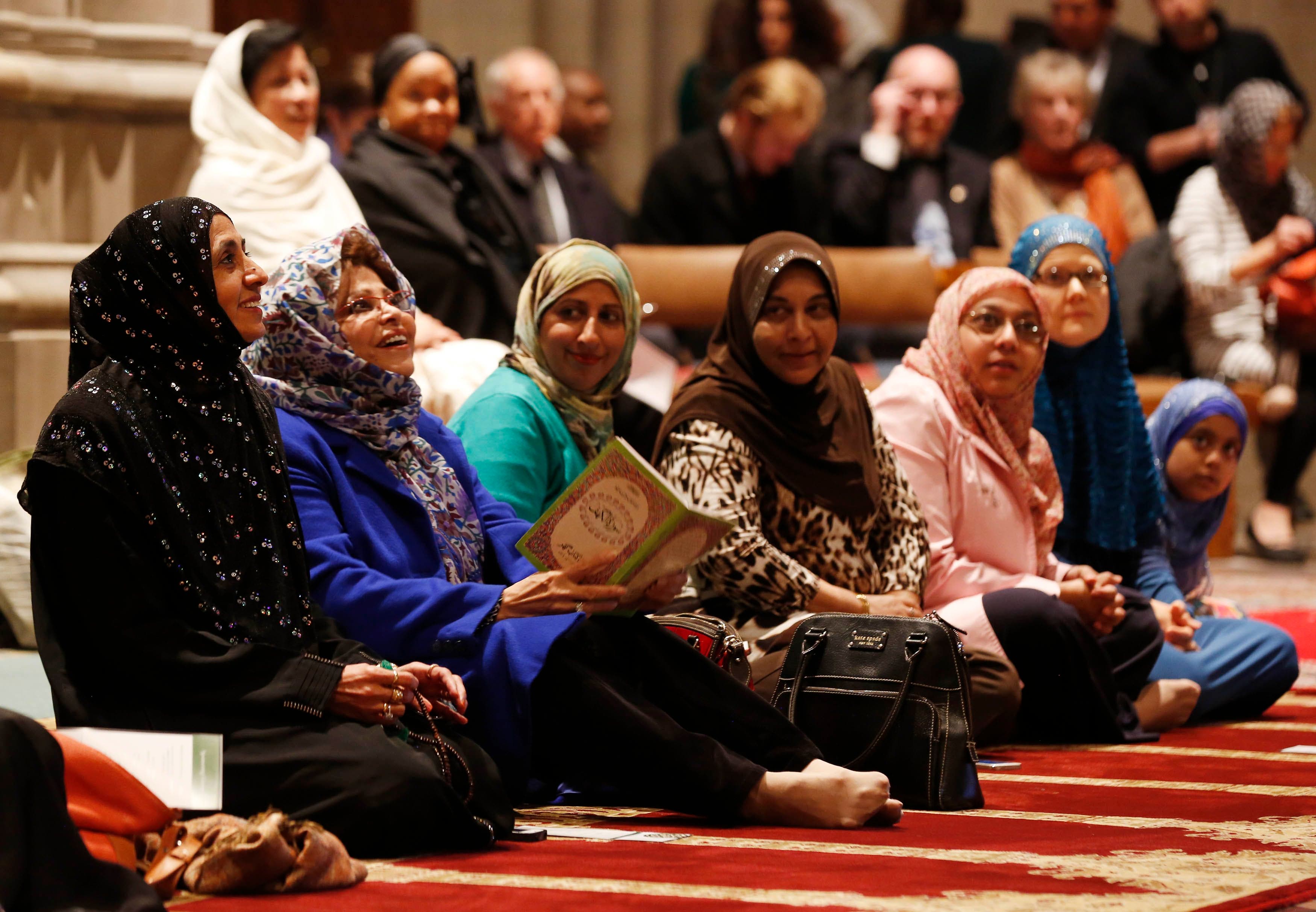 The piece, which was followed up by another supportive article in the Daily Beast "The Great Hypocritical Muslim Cover-Up" by controversial British campaigner Maajid Nawaz and chair of Quilliam Foundation. He argues for a non- hijab day on the premise that wearing the hijab hurts the freedom of some Muslim women because it is sometimes enforced by men.
These conclusions shared by Nomani and Nawaz have provoked many hijab and non-hijab wearing Muslim female thought leaders in America and the UK to express concern at the "problematic" nature of the arguments. Countless open letters, blog posts and opinion articles have been published online to counter what many Muslim women believe are "reductionist" and "unrepresentative" views.
Speaking to Al Arabiya News, Samar Kaukab, Executive Director at Arete, University of Chicago said "From a feminist perspective this dangerous obsession with what women wear - whether it is a headscarf or a bikini - is tired, and utterly non-feminist. The issue isn't what a woman does or does not wear. The main issue is in a woman's choices being imposed upon her by some cultural value that is deemed to be more right. Sadly, Asra and Maajid seem to be imposing the same limitations on women's freedoms as the ones they are protesting."
Telling women how to dress
Maajid Nawaz's intervention was further criticized since he is man who appears to be telling women how to dress. He has been accused by many respected female rights activists of 'mansplaining' and of alienating mainstream, and moderate Muslim opinion.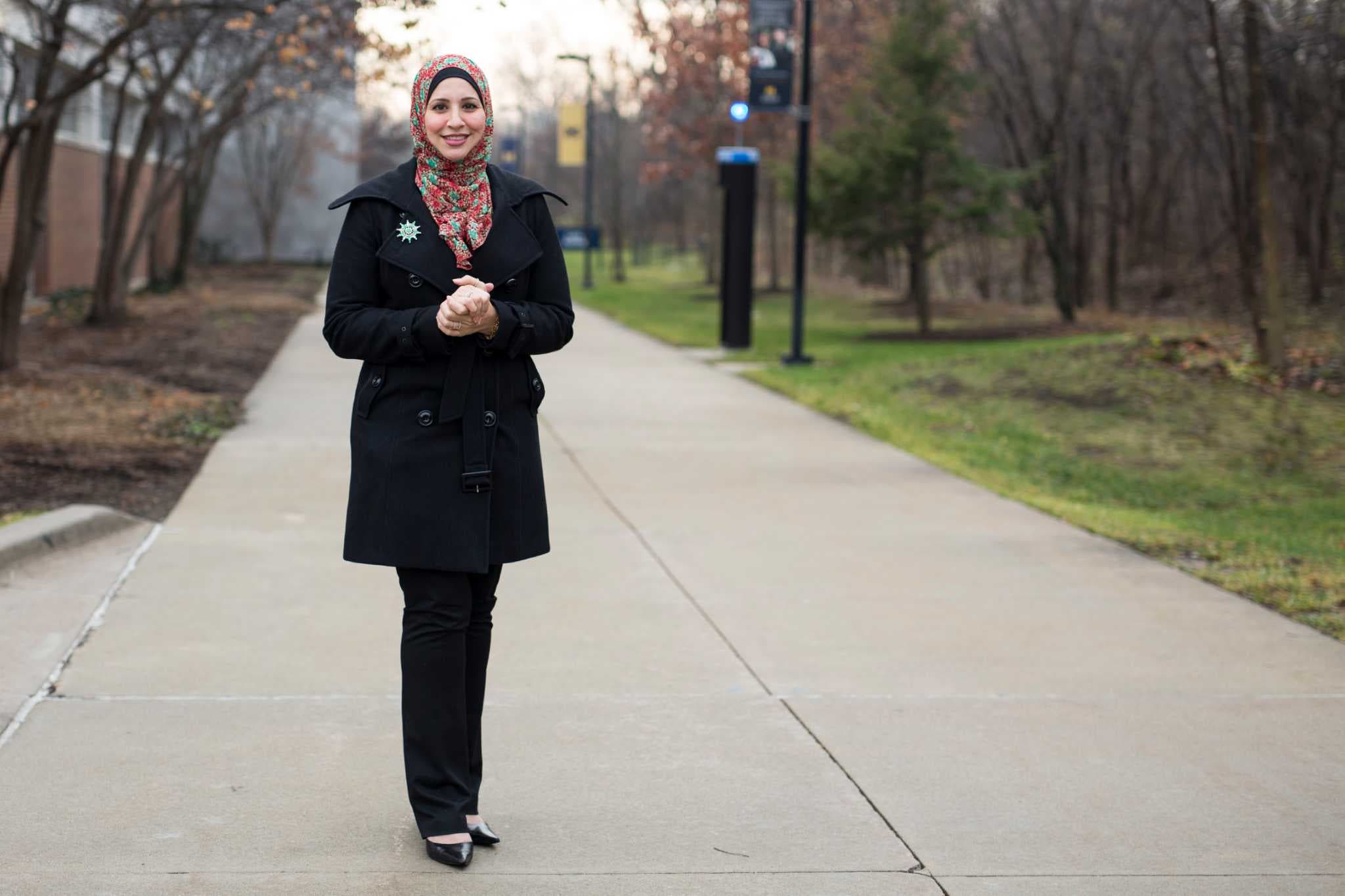 "Nawaz and Nomani have a common problem: They've alienated themselves from Western Muslims by their own actions. They are unfair in their criticism, make frequent and inaccurate generalizations, and endorse (and get endorsed by) outright bigots" says prominent New York based Muslim commentator, Haroon Moghul. "How can you make a community better if no one in the community trusts you?" He added.
The publication of both these articles coincide with a period in which Muslim women in the U.S. are coming under increased harassment because of anti-Muslim bigotry. Of the many forms of harassment faced by Muslims in America today, harassment around the hijab has become central feature. With Donald Trump riding high in the polls there is a widespread feeling that Muslims in the U.S. are under an almost daily coordinated Islamophobic assault.
Writer and journalist Wajahat Ali worries about the way Maajid and Nomani have coordinated their articles: "Just look at their Twitter feed and articles. They support, promote and reinforce each other and their respective narratives," Ali told Al Arabiya News.
"With fellow travelers such as these, you are not going to win over the hearts and minds of Muslims despite your best intentions and efforts."