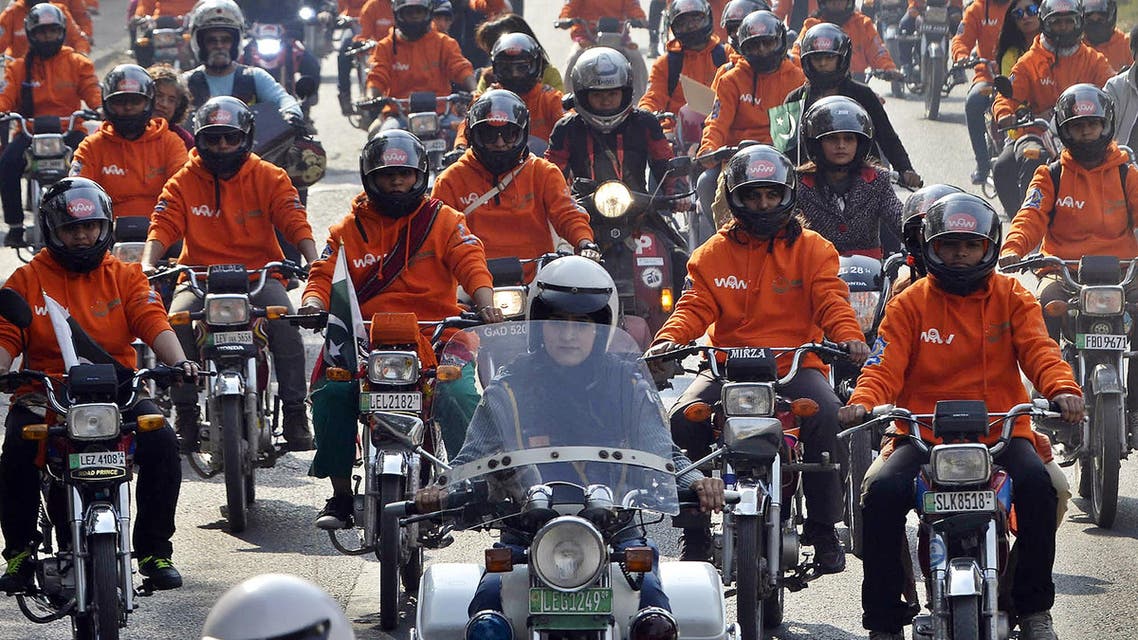 Four wheels good, two wheels better for Pakistan's female motorists
About 150 women motorcyclists participated in the Women on Wheels (WoW) rally in Lahore
About 150 women motorcyclists after completing training with the collaboration of Special Monitoring Unit on Law & Order and City Traffic Police participated in the Women on Wheels (WoW) rally in Lahore.
The rally, a move to encourage female bike riding, was also attended by Austrian Ambassador Brigitta Balaha, prominent lawyer and human rights activist Asma Jahangir.
Chief Minister Shahbaz Sharif announced that about 1,000 pink scooters would be given to working women and students at a 50 per cent subsidized rate under the WoW project.
The program would be implemented from the International Women's Day. The chief minister said that the project would focus on women under 40 to encourage the next generation to join the national development efforts. A traffic police spokesman said that more than 150 women had completed training at their driving school.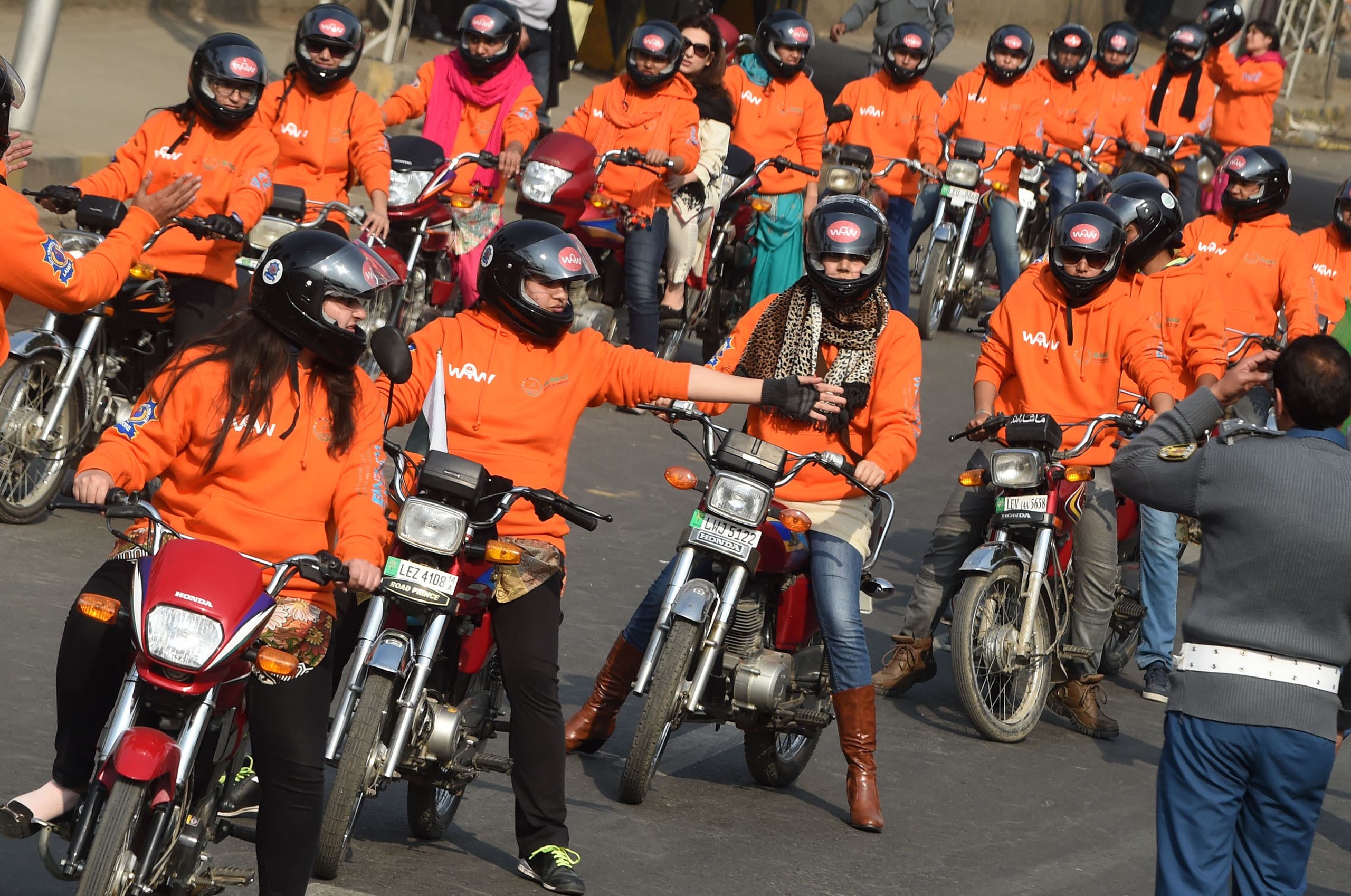 He said the training plan was designed to enable the women to acquire the riding skill in a few weeks.
Austrian Ambassador Brigitta Blaha and prominent lawyer Asma Jahangir also participated in the rally. Danish Ambassador Helen Neilson, American Consul General in Lahore Zachary Harkenrider, U.N. Women Country Representative Jamshed Qazi, prominent motorcyclist from Singapore Juvena Huang, Provincial Minister for Population Welfare Zakia Shahnawaz, Minister for Women Development Hameeda Waheeduddin and SMU's Salman Sufi also attended the event.