UAE continues in its bid to be a world champ, this time with coffee
The UAE' s undefeated Turkish coffee-making champion, Ranjedran from India, hopes to claim the World Cezve/Ibrik Championship
Never one to want to be seen as second best, the UAE is pinning its hopes on barista Karthikeyan Ranjedran as he attempts to fend off 20 international challengers to secure his adopted homeland's first World Cezve / Ibrik Championship title.
The UAE' s undefeated Turkish coffee-making champion, Ranjedran from India, hopes to claim the World Cezve/Ibrik Championship, using a genetically-engineered Kenyan coffee bean.
He has already emerged victorious last October in the National Cezve / Ibrik Championship at Dubai World Trade Centre (DWTC), and will represent the UAE when the 21st Gulfood hosts the ninth world event on Feb. 21-25, 2016. Gulfood is an annual international trade-only event for the food industry.
Owned and organized by the Speciality Coffee Association of Europe (SCAE), Gulfood's hosting of the competition, dedicated to the centuries-old art of brewing coffee in a 'Cezve' or 'Ibrik' - the small, long-handled pot – marks the contest's Middle East debut.
The 23-year-old barista said he was honored to represent the hundreds of different nationalities living across the Emirates.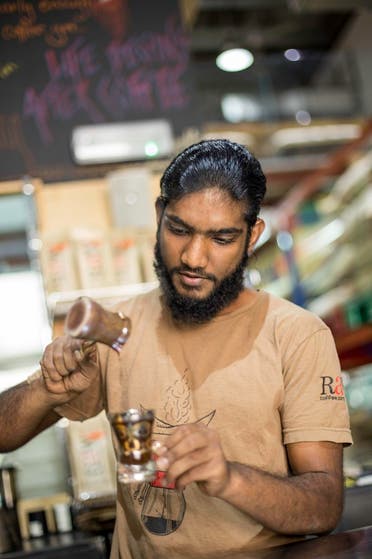 He added: "I'm a little nervous but it's a great opportunity so I'm going to give it my best. I believe I can make it because I have the right beans, the right technique and the right team behind me."
Ranjedran, who heralds from the southern Indian city of Pondicherry, works for Dubai's Raw Coffee Company.
He will be using the Kenyan coffee bean supplier Scot Labs' SL28 - a genetically engineered hybrid bean spliced from the genes of Tipica and Mokka from Yemen and Bourbon from the Indian Ocean French colony of Réunion Island.
"The SL28 bean was made in a test-tube in a Kenyan laboratory," Ranjedran explained. "I've chosen it because of its very medium roast profile. The SL28 is a beautifully delicate bean and very fruity with hints of raspberries, blueberries and only mild malic acidity. I tested the bean extensively before the nationals because you have to make 10-20 cups to find the perfect roast point - the bean fits my personal preference perfectly."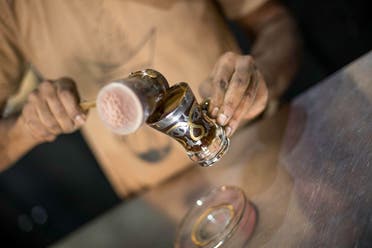 Insisting there is no secret to his Ibrik technique and no special ingredient that tip the scales in his favor, Ranjedran puts his success down to the age-old adage that practice makes perfect.
"I was always a home barista and a big coffee drinker," he said. "I used to make lots of coffee variations at home a long time before I ever dreamed about entering a competition. Trial and error is still a huge part of my process. Every coffee is different because each bean has its own profile. There is a lot of fine-tuning and calibration because the character of coffee changes with varying conditions such as humidity."
Even though he currently enjoys an undefeated 2-0 record in competitive coffee-making, Ranjedran faces stiff competition from around the globe, with competitors from Uganda, the Philippines, Nepal, the Czech Republic, Greece and Italy.