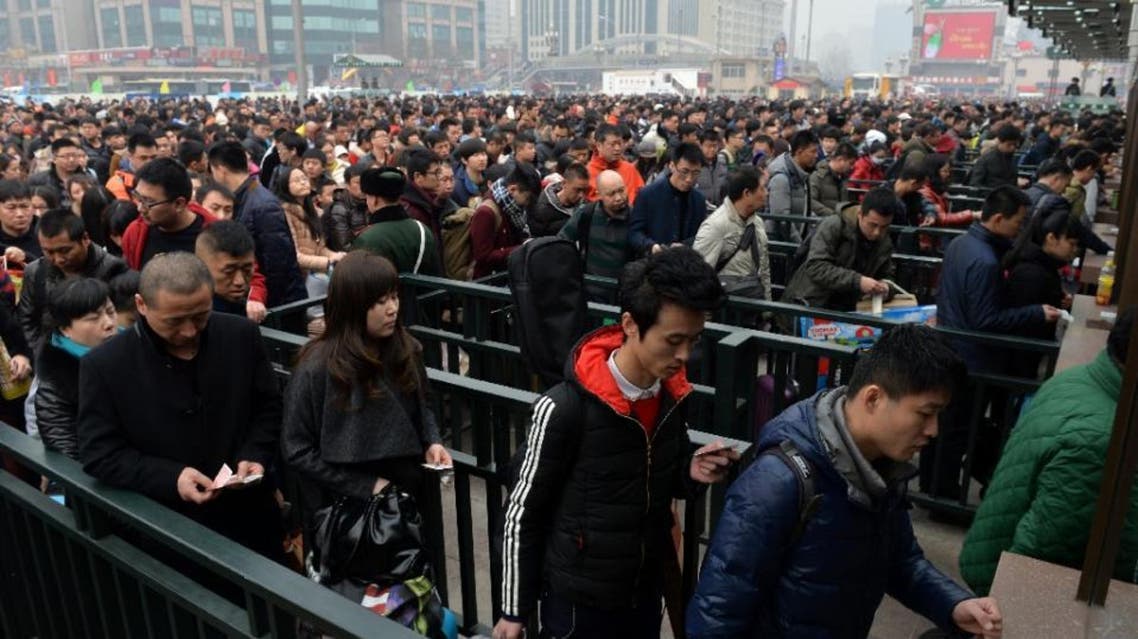 Chinese less mobile in 2015: Data
China's population movement decreased in 2015 for the first time in at least five years
China's population movement decreased in 2015 for the first time in at least five years, data showed on Tuesday, apparently as fewer people moved between its teeming cities.

The movement of hundreds of millions of people from the countryside to towns and cities in recent decades has been both a prime driver and a result of China's economic boom.

But the country's "floating population" – those who live in a different area to the one where they are registered, including city-to-city movers – fell by 5.68 million to 247 million, figures from the National Bureau of Statistics showed.

It was the first recorded decrease since 2000, when China first began issuing the statistic. The figures were published every five years until 2010, when they began to appear annually.

The fall appears to have been driven by a drop in the movement of urban residents, even as the government works to ease restrictions on residence registrations known as "hukou", which are crucial to securing services such as health and education and have hampered labor mobility.

In contrast, the number of workers who have moved from farming areas to urban environments – including in their administrative home district – crept up again, rising 1.3 percent to 277 million.

Increasing economic uncertainty may have led to more people staying put, unwilling to face the difficult transition of leaving their homes and often their families behind.

The total number of people in the world's most populous country increased by 6.8 million to 1.374 billion, the figures showed.

The data also highlighted the demographic challenges the country faces.

Natural births in 2015 continued to decrease, dropping from 12.37 to 12.07 per thousand, as the country faces a looming population crisis that has forced it to ease its "one child policy" to allow two births for each married couple.

The decline in the working age population – defined in China as those aged 16 to 59 – accelerated, falling by 4.87 million people in 2015 as opposed to 3.71 million the previous year.