Israeli director Gitai looks back 20 years to PM Rabin's assassination
Israeli Prime Minister Yiitzhak Rabin was assassination 20 years ago by a Jewish extremist who opposed to his peace efforts with the Palestinians
As one of Israel's most prominent and prolific filmmakers, director Amos Gitai has spent a career chronicling his country's turbulent history. In his latest project, he covers one of its most traumatic days: the assassination 20 years ago of Prime Minister Yiitzhak Rabin by a Jewish extremist opposed to his peace efforts with the Palestinians.
"This is really an important moment in the puzzle I have been constructing for years of the Israeli story," Gitai says.
The director, who says living in Israel is like "being on the edge of a volcano," has made both documentaries and dramatic films, but "Rabin, the Last Day," is a mix. It uses real footage, including grainy images from an amateur video taken on the night of the killing, and interviews with Shimon Peres, the former president, prime minister and foreign minister, and with Rabin's late widow, Leah, who spoke to Gitai days after the assassination.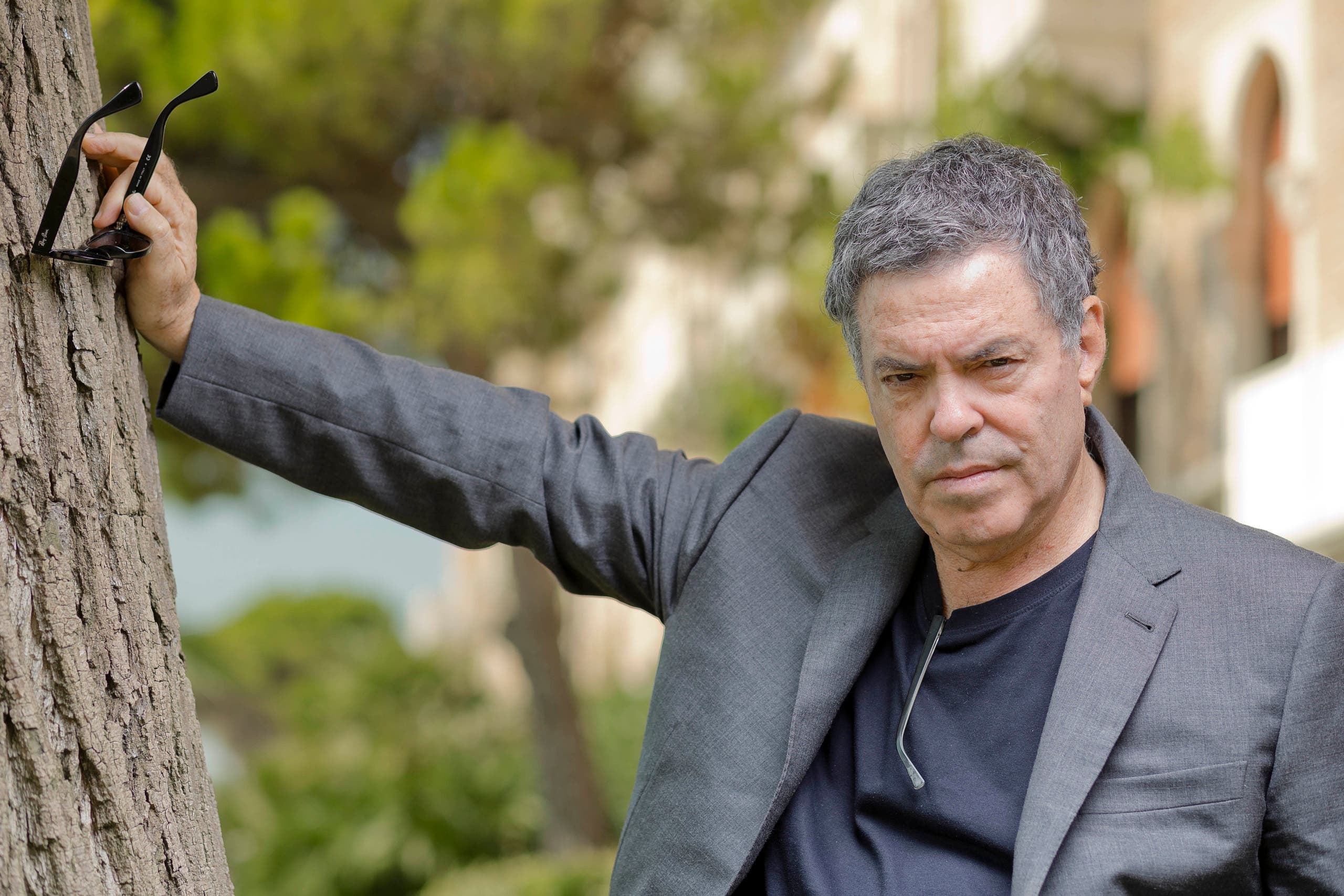 But it also uses actors to recreate events before and after the killing. Yogev Yefet plays Yigal Amir, the ultra-nationalist who shot Rabin after a Tel Aviv peace rally on Nov. 4, 1995, and is serving a life sentence. Actors also play settlers, activists, rabbis, journalists, aides and others. There is no actor, however, playing Rabin. That would have been too difficult to pull off, notes Gitai.
Gitai, 65, has been a frequent presence at the Cannes Film Festival, with films like "Kadosh," about the austere world of Jerusalem's ultra-Orthodox Jewish quarter; "Kippur," about the 1973 Israeli-Arab conflict; and "Kedma," about the days just before the creation of Israel in 1948. He sat down recently for an interview in New York ahead of his new film's U.S. release.
Where were you on the night of the assassination?
I was in Haifa (in northern Israel) visiting my mother. At 10 p.m. we heard the breaking news that Rabin had been shot, and a few hours later that he had died. We knew that a page had turned.
Your film is an interesting blend of documentary and dramatic re-enactments.
First of all the film uses a lot of the conclusions of the investigative commission (headed by former Supreme Court chief Justice Meir Shamgar). And obviously this was not filmed, there is (no archival footage). We thought this project deserves a strong (dramatic) treatment, with 70 actors, hundreds of extras, and very elaborate cinematography.
One notable scene (with actors) has a psychologist telling a group of right-wing activists that Rabin had "schizoid" tendencies, drawing comparisons with Hitler. Did that happen?
Yes, absolutely. People were saying at the time that Rabin and Peres are part of a Satanic sect ... When you start to accumulate all this research that you see the level of violence. If you see it just anecdotally, you lose the entire picture.
What perspective are you trying to bring to the event, 20 years later?
I think a page has turned. At the end of the film, the Supreme Court judge says Israel will never be the same after these three gunshots. Rabin in my mind was an Israeli patriot; he was not some hallucinating leftist. He understood that Israel had to find inroads into this very difficult region ... and he was determined. He did it as someone who loved the country.
What do you think was missing from collective mindset that needed to be pointed out?
Let's be modest, I don't even know if a film can (change perceptions.) But I think that we have to put things on the record. That's part of cinema. Of all culture. Cinema, visual arts, literature.
You don't try to hide your own political leanings with this film.
People have opinions. The moment you (choose) a frame of a camera, you don't just decide what's in the frame, you decide what you exclude. It's a history of decisions. Yes, I have some things I like and some things I like less. I consider the best homage an artist can make to his culture is a critical work.
A striking moment is the interview with Leah Rabin, in which she says she can't feel anger, only sorrow.
I filmed her 11 days after the assassination, went to see her in their apartment in Tel Aviv. That was very, very powerful.
Peres says in the film that he thinks that if Rabin had lived, Israel would have achieved peace with the Palestinians or at least much more stability. Is that your feeling as well?
It's hard to say, but it's true that Rabin managed to get a lot of respect, in the Arab world and around the world, because ... he had a certain simplicity. He was walking in a minefield, and was determined to move forward. I think we would have been in a much more advanced state of dismantling this minefield.