It's a 'purrfect' life for Singapore's pampered cats
Purified air is pumped into every room, while some even boast classical music on a Sensurround system to help stressed cats unwind
Cats who are tired of the rat race in fast-paced Singapore have a new high-end leisure option -- a top-of-the-range hotel complete with designer beds, Roberto Cavalli wallpaper and Swarovski crystal-studded dining ware.
The Purrfection Suites are the ultimate in luxury for fussy felines looking for some quality downtime in the most upmarket surroundings.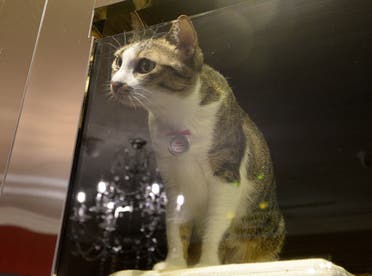 Purified air is pumped into every room, while some even boast classical music on a Sensurround system to help stressed cats unwind.
The 14-room extension -- exclusively for cats -- is part of The Wagington, Singapore's first five-star dog hotel housed in a converted British colonial-era bungalow in the heart of the city-state's diplomatic quarter.
The Wagington owner Estelle Tayler said that since the opening of the dog hotel in 2014, cat owners have clamoured for a similar style of upmarket lodging for their pets.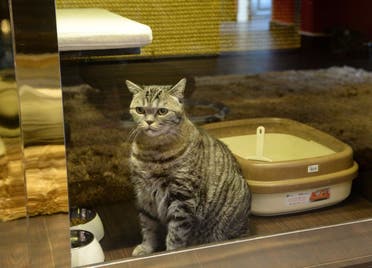 "We decided to make a wing dedicated just for our feline friends, with its own private entrance," Tayler said.
Apart from lodgings, the hotel offers grooming and spa services at additional cost. It plans to introduce "in-room dining" featuring homecooked food.
While their feline friends remain mostly indoors, The Wagington's doggy guests can frolic in the outdoor bone-shaped swimming pool and work up a sweat on treadmills.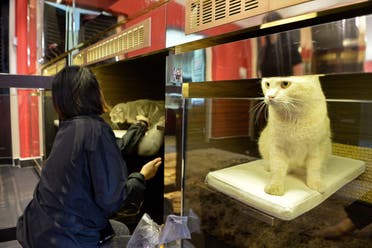 Pets are a pampered lot in Singapore, one of Asia's richest cities.
One businessman offers weekend boat cruises for pets and their owners. Pets also have their own obituary section in the country's leading English language newspaper.
Room and board in the Purrfection Suites begins at $28 per night.
Lawyer Jolene Lim, 26, checked her seven-month-old Persian cat into a cabin suite for five nights when she went on holiday this month.
"For many people, their pets are like their children. I definitely want to give her the best and whatever makes her comfortable," Lim told AFP.
"If I'm going off on a holiday and having fun, I want her to feel comfortable and have fun and be at ease as well."