Rice and spice: The UAE's love affair with Yemeni cuisine
Yemen has a vast cuisine with unique tastes, offering an exciting array of dishes
Many of the UAE's multicultural mix of nationals and foreign expatriates visit one of the country's countless Yemeni restaurants on a daily basis.
Most commonly, they go to savor the Southern Arabian Peninsula nation's most famed delicacy: an aromatic medley of slow-stewed meat laid out on a bed of fluffy, colorful rice, served with a fresh, spicy salsa known as Sahawek.
Known as Mandi, the dish – which can cost as little as $5 in some Yemeni restaurants – is laid out on a carpeted floor. Hungry customers usually choose to dig in with their hands.
"When I first tried Yemeni food I really liked it, it was very tasty and it's full of flavor," said Andre Poisson, a French national dining with his family at the Turath al-Mandi restaurant in Dubai's upscale Jumeirah suburb.
According to the restaurant's managing partner, Tarek al-Maashi, Yemeni restaurants like his have boomed in the UAE over the past half-decade.
"One of the main reasons is that its tasty fresh, good quality food that's cooked well, for a good price," he added.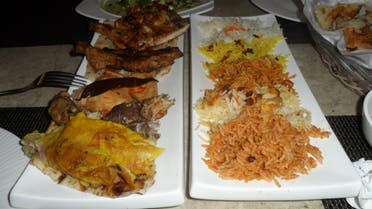 Najeb, the manager of another chain who only wished to be identified by his first name, has opened multiple outlets of the al-Yemen Mandi chain across the UAE over the past 15 years.
"In 2001, there would only be a few Yemeni restaurants, just a handful, now you can find three Yemeni restaurants on just one street," Najeb told Al Arabiya English. "Before we only used to get customers from the Gulf, now we get customers from all over the world," he added.
The manager of another popular UAE chain, Bait al-Mandi, said that the popularity of Yemeni cuisine was due to its similarities to culinary traditions in the Arabian Gulf, which some believe is fast being forgotten.
But Mandi is not the only dish that Yemen has in its cultural arsenal.
The first thing to know about Yemeni food is that it's not like the typical Arab food that most have become familiar with, such as kebab, falafel or tabbouleh.
Yemen, south of the Arabian peninsula, has a vast cuisine that has historically been influenced by India, east Africa, the Mediterranean and even far east Asia – yet will all these influences Yemen still has its own unique taste, offering an exciting array of dishes.
Like many other countries in the Middle East, lunch is the most important meal of the day in Yemen, and traditionally most Yemenis will begin their meal with a bowl of hearty, warm soup known as Borma - a lamb-flavored broth cooked in a handmade stone pot over firewood or charcoal, served with a slice of lemon to drizzle over the top.
Coastal dishes
With the Red Sea and the Gulf of Aden on Yemen's coastal land, fish feature in many Yemeni dishes, specifically in dishes that originate from areas near the coast. Makhbaza, a delicacy from the coastal city of Aden, is grilled fish on the bone marinated in a red mild chili paste.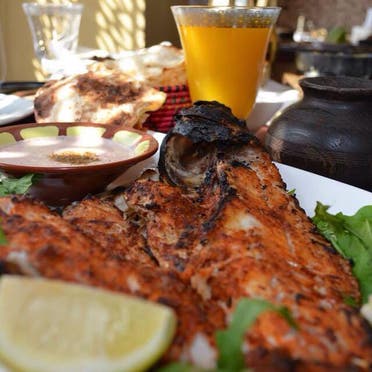 This meal is served with Holba on the side, which is a creamed fenugreek-based sauce that has a sour and tangy flavor, and a side of Fata Tamr, which is dates blended with flat bread known as Khobz and topped off with a touch of Yemeni smoked ghee to give it that authentic flavor. To fully enjoy this meal, its best to eat it the traditional way – with your hands, so dig right in and mind the fish bones.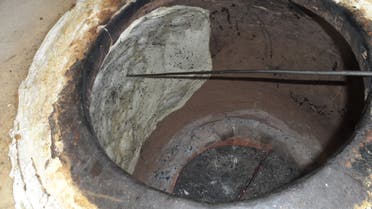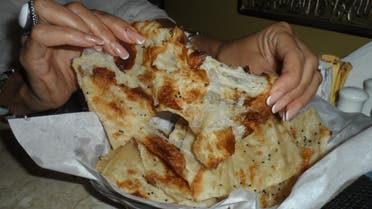 Syiadiah is another fish classic. There are many variations to this dish, however in Hadramout the dish is cooked with a fillet of King Fish or Yellow Fin Tuna in a tomato marinade and Yemeni spices, served with its aromatic rice and traditional chili tomato sauce known as Sahawek on the side.
Yemeni spices are essential to the dishes, as they give the authentic taste of Yemeni cuisine. "Some Yemeni spices can't be found anywhere else except in Yemen, for example we use a specific red chili for a lot of our dishes, it's not too spicy and has a unique taste that can't be replaced by any other chili, so when I go to Yemen or if one of my chefs goes to Yemen, we make sure we stock up," Maashi said.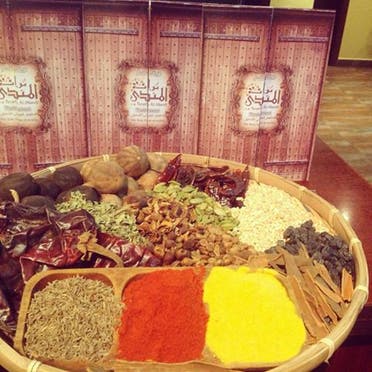 Meat Dishes
Fish dishes are not the only thing to get excited about when it comes to the cuisine of coastal areas in Yemen. Meat-based dishes are also a major part in Yemen's cuisine. Mandi, which originates in Hadramout, can be made with lamb or chicken, mixed with special Yemen spices and served with its aromatic rice and a side of Sahawek. Mandi is traditionally cooked in a tandoor, which is a special kind of oven, where a hole is dug in the ground and covered inside by clay. As this is difficult to recreate in a restaurant's kitchen, many restaurants make do without this style of cooking.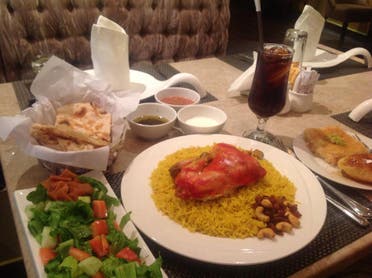 Aden is also famed for its Zorbian, a dish similar to Biryani, yet different in flavor. The dish is made with lamb or chicken, slowly cooked with saffron rice and potatoes in special Yemeni spices. This dish is traditionally made during special occasions such as weddings.
The history of the dish can be traced back to the spice trade route that passed through India and the port of Aden on its way to Europe, bringing Indian influence to Aden and hence the similarities between Zorbian and Biryani.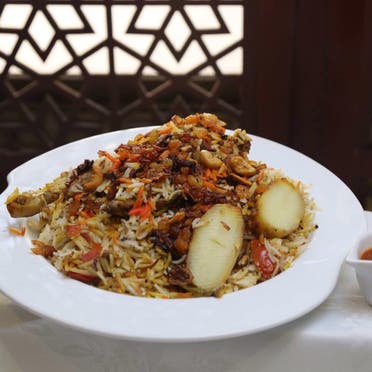 Northern dishes
In the north of Yemen, Salta, a lamb and vegetable broth, is considered a national dish. There are many variations to this dish, but according to Tarek, the story of Salta is that it's a poor man's meal. "People collected whatever food they had left over and they put it in the stone bowl, to make it taste better they would then add the Holba," Maashi said. Salta is normally served steaming hot in a traditional stone bowl known as a Harth, topped with creamed Holba and eaten with freshly made bread.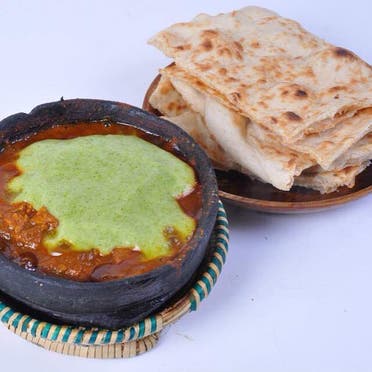 Yemen is not known for its salads, but in the north, Shafout is a favored dish served as a starter or a side. Shafout is made with Yemeni Lahoh (a pancake like bread) topped with a minty, spicy flavored yogurt, with a hint of garlic. A lettuce and tomato garnish is optional. This cool dish is ideal if served before a heavy meaty meal.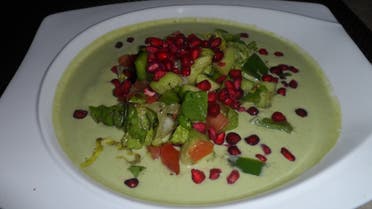 If there is any space left after a big meal, Bint al-Sahn should definitely be given a try. Bint al-Sahn (daughter of the plate) is a sweet pastry desert. It's made with lots of thin dough layers, and coated with smoked Yemeni ghee, with black seeds sprinkled on top and baked. When ready, it's taken out the oven, drizzled with local Yemeni honey and served with piping-hot tea.