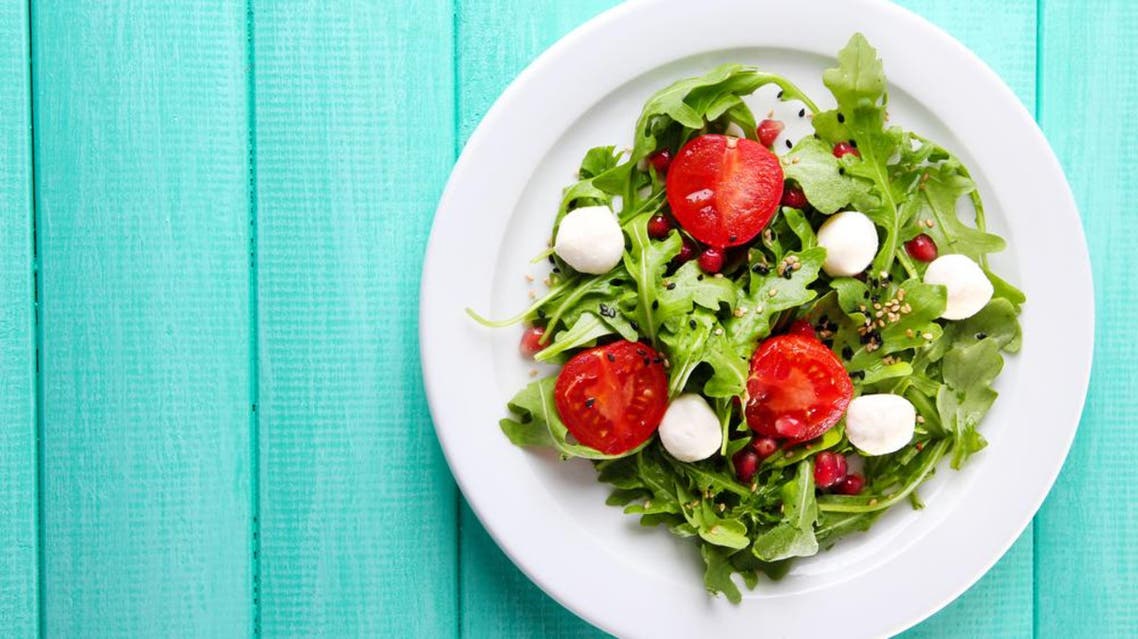 Ditch the mayo: Here are the best light salad dressings to use
A dinner-sized portion of Caesar salad with dressing has 420 calories, with 234 nutritionally-empty calories coming from the dressing alone!
Sticking to a salad is always a healthy meal option, isn't that right? Not quite. The truth is not all salads are created equal.
While the vegetables in a salad provide high nutrition for very little calories, they are often loaded with low nutrition, high calorie dressings. Take a look at the Caesar Salad – this seemingly harmless green is topped with a fatty creamy Caesar dressing. A dinner-sized portion of Caesar salad with dressing has 420 calories, with 234 nutritionally-empty calories coming from the dressing alone.
A cup of fresh vegetables typically contains only 25 calories. But add the wrong dressing and you can raise the caloric and saturated fat content significantly.
But at the same time, you want to stay in love with lettuce, so you must make salad dressing choices that tantalize your taste buds.
So what kind of dressing should you use?
Here is a list of 5 healthy salad dressings options you can consider. But the list certainly doesn't end there. There are several other dressings that meet the "healthy" criteria that use only healthy fresh ingredients, such as those found in BarSalata. By reading labels and checking for ingredients you can make your own healthy salad choices. Look for dressings that per serving contain less than 8 grams of fat, 300 mg sodium or less. Check the ingredients list to make sure the dressing doesn't contain unhealthy additives such as sugar and uses healthy fat sources such as olive oil and canola oil.
Of course, choosing the right salad dressing is only half of the battle. It's just as important to pay attention to the amount of dressing you use. Always ask for salad dressings on the side and use a 2 tablespoon portion. If you follow that rule, eating plenty of salads not only adds nutrition but helps to keep your diet and your body low in fat.
Lemon dressing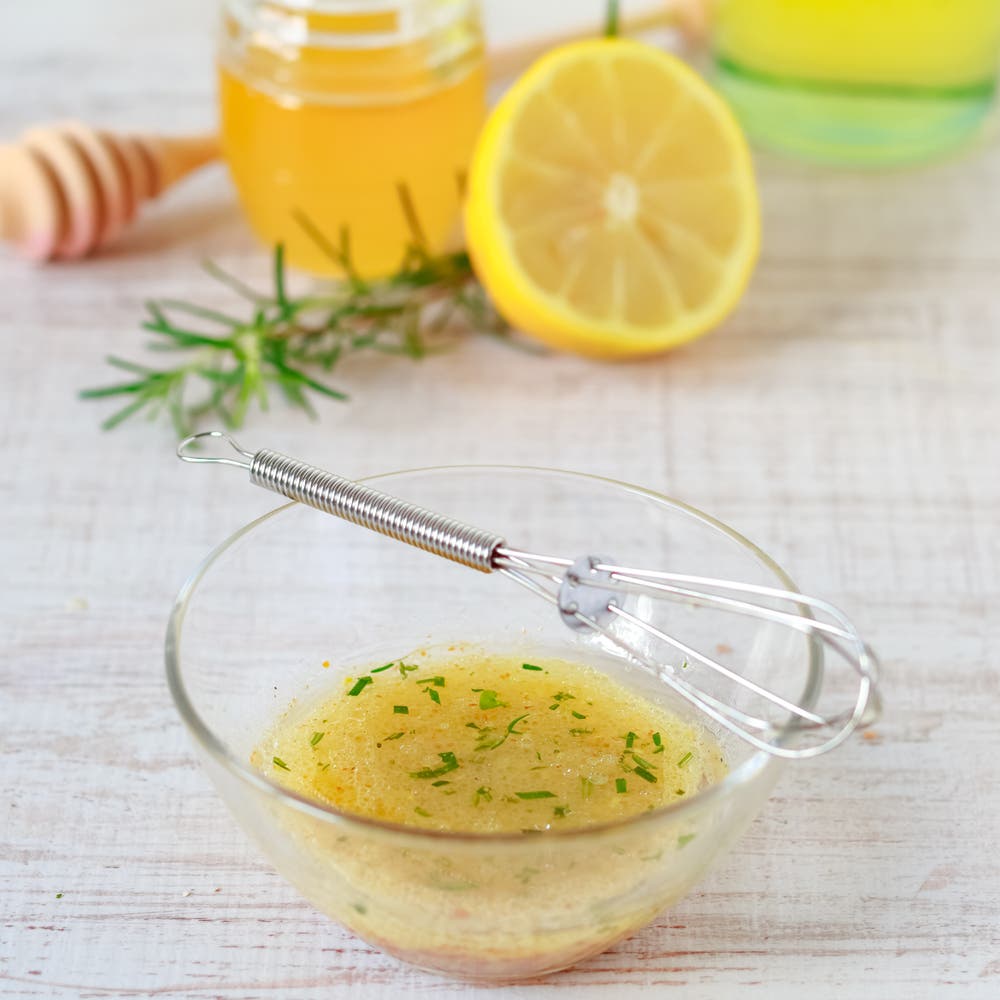 You can never go wrong with a classic Mediterranean salad dressing that's this simple and so good. Lemon dressing is prepared by combining two healthy ingredients – extra virgin olive oil and lemon juice.
When eating out, ask for lemon juice and the bottle of olive oil. Use as much lemon juice as you want, but use the olive oil sparingly. Every teaspoon of olive oil contains 40 calories so do not exceed 2-3 teaspoons of olive oil in your salad. Finish it off with some black pepper. If you're making the salad add home, combine your dressing with some minced garlic and lemon zest for a fresh flavor and appetizing scent.
Italian dressing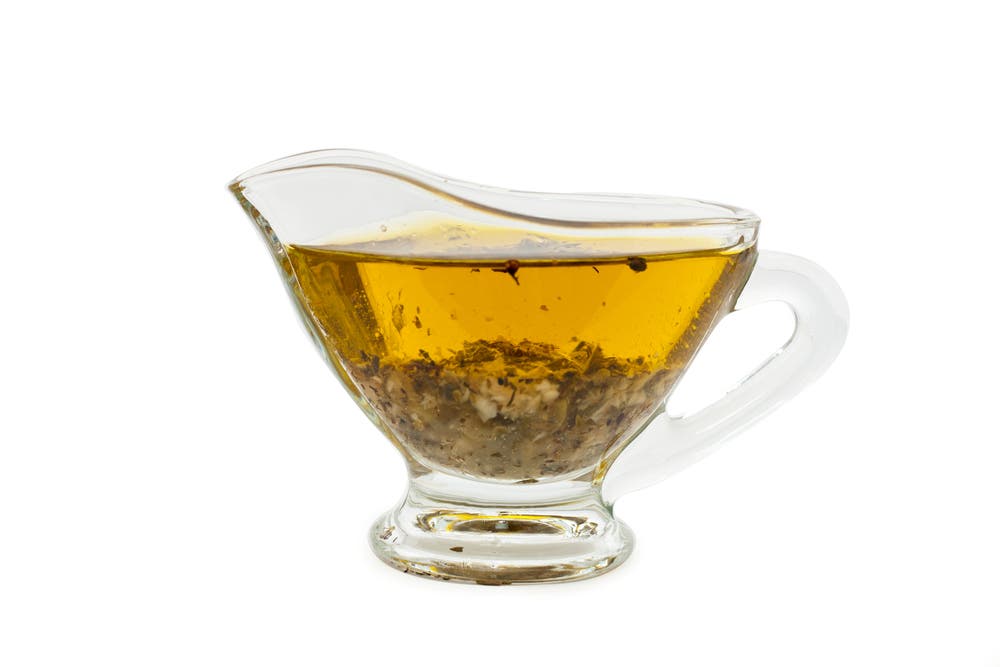 This zesty dressing packs a lot of punch in just 86 calories and 8 grams of fat per 2 tablespoon serving. Nothing to feel guilty about. It's made from water, vinegar, lemon juice, vegetable oil, chopped vegetables such as bell peppers and celery, and a blend of numerous herbs and spices including oregano, fennel, dill, onion, and garlic.
If you're eating out, ask your waiter if their Italian dressing contains any added sugar as some varieties come in sweetened versions. If you're making it at home and you enjoy the sweetened version, use 1 teaspoon honey instead of sugar in every 20 servings.
Balsamic vinegar and olive oil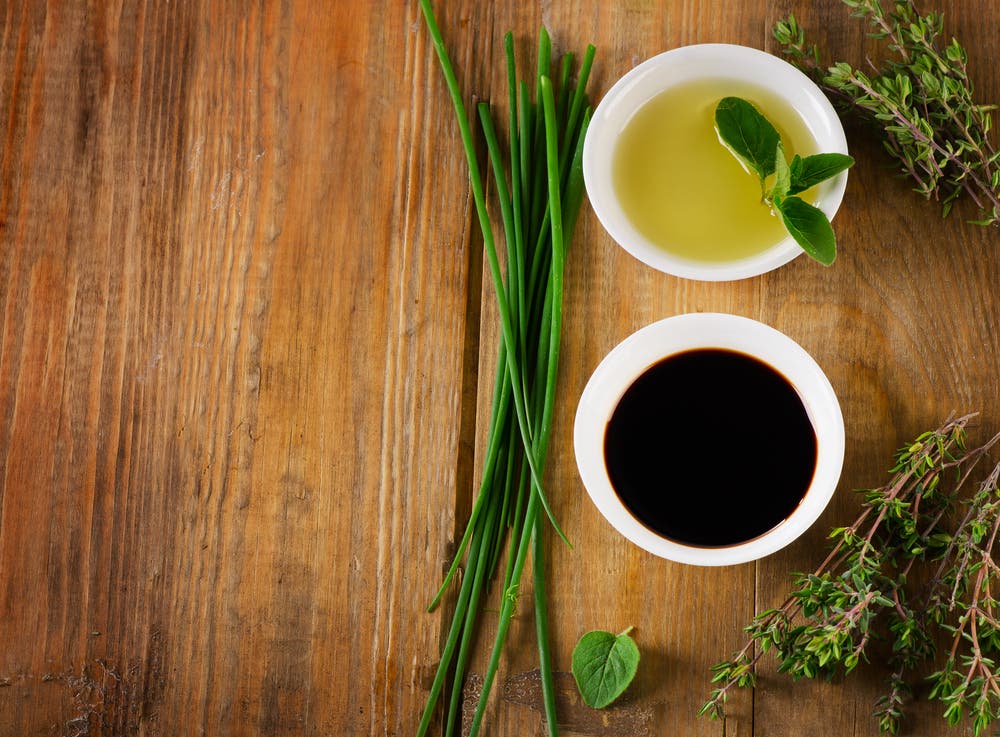 This dressing combines balsamic vinegar and extra virgin olive oil and contains 120 calories and 10 grams of fat per 2 tablespoon serving. But there is no reason to worry – oil and vinegar based dressings, for the most part, have a nutritional advantage. A 2003 study published in the American Journal of Clinical Nutrition found that women who used oil and vinegar salad dressings frequently (at least five times a week) had a 50% lower risk of fatal coronary artery disease than those who rarely ate this type of dressing.
If you're making this at home, prepare the dressing using a ratio of 1 part olive oil to 1 part balsamic vinegar for a lower-calorie dressing. You can give your salad a summery feel and an antioxidant punch by blending raspberries in the dressings to make raspberry balsamic dressing.
Sesame Ginger Dressing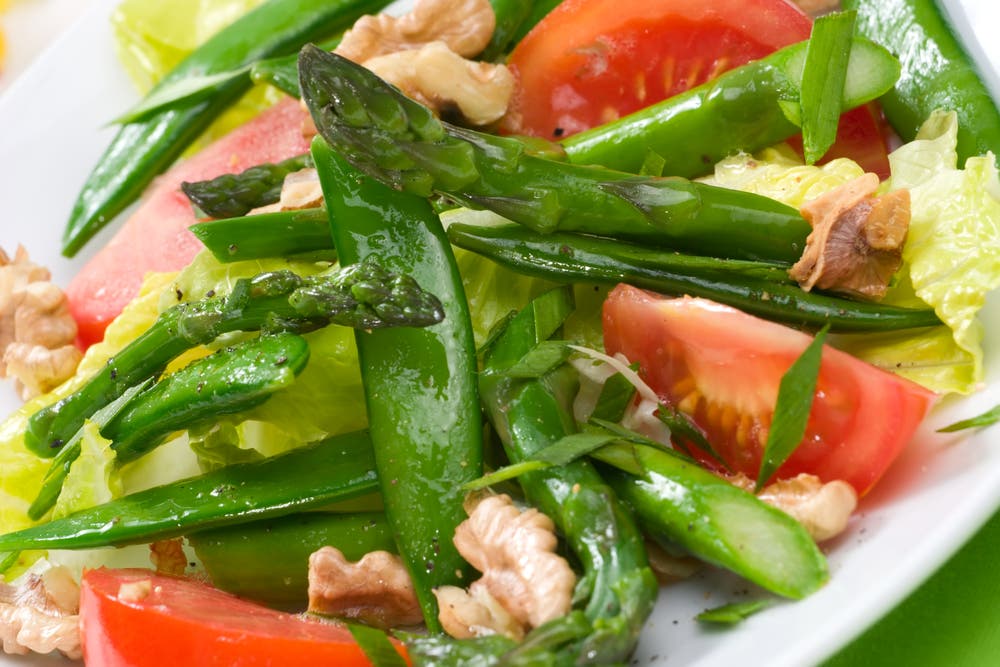 For a tasty break from your healthy salad dressing routine, try this for a tangy, sweet option. Sesame ginger dressing is prepared using rice wine vinegar, fresh ginger, soy sauce, sesame oil, olive oil, minced garlic, and honey. A 2 tablespoon portion provides an average 120 calories, 12 grams fat, and 4 grams sugar.
This dressing goes well with a myriad of salad ingredients, and not only an Asian inspired salads.
French mustard dressing
With only 4 calories per teaspoon, mustard is an excellent guilt free option. French dressing makes good use of mustard by combining it with healthy ingredients - garlic, white or red vinegar, extra virgin olive oil, and black pepper.
One serving, equivalent to 2 tablespoons of dressing, contains 120 calories and 6g fat on average. Check with your waiter for the ingredient list in their French dressing and make sure they haven't added any mayonnaise to make it creamier.