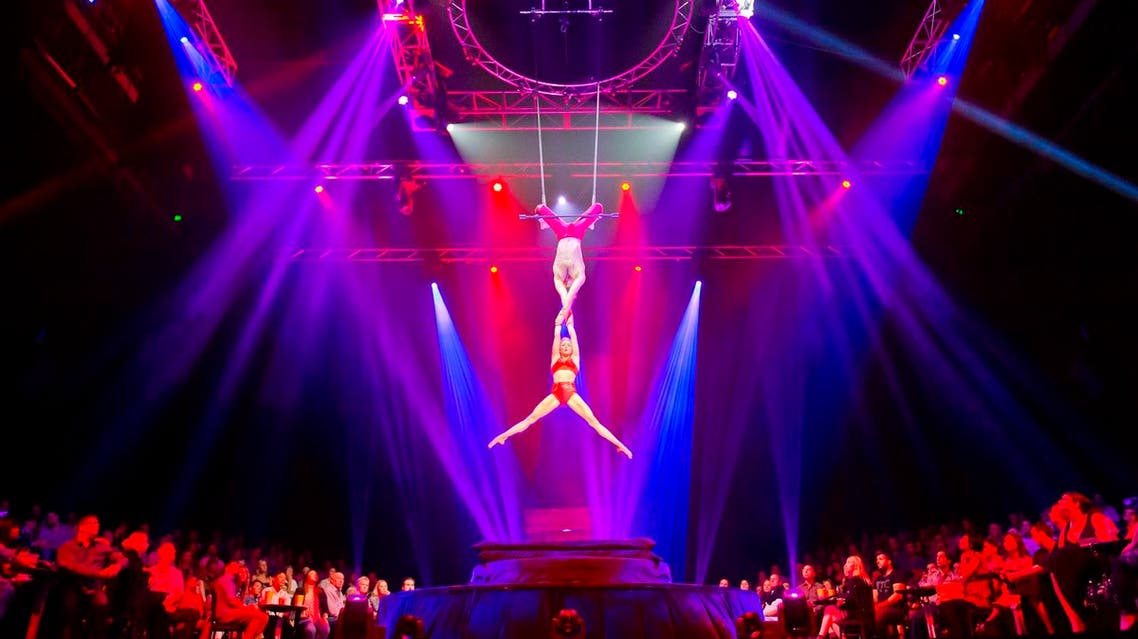 Cirque le Noir promises 'intimate' Dubai theatrical performance
With so many acts that come and go, Cirque le Noir has promised to be unique
Cirque le Noir, an international theatrical performance, is heading to Dubai on March 23 for the first time in the emirate.
With many acts that come and go, Cirque le Noir promises to be unique.
"Most of the performers from this show aren't simply performers, they come from a lineage of performers, so their parents, their grandparents, their great grandparents all come from this art," CEO of Tape Events, Tareq Abuissa, told Al Arabiya English.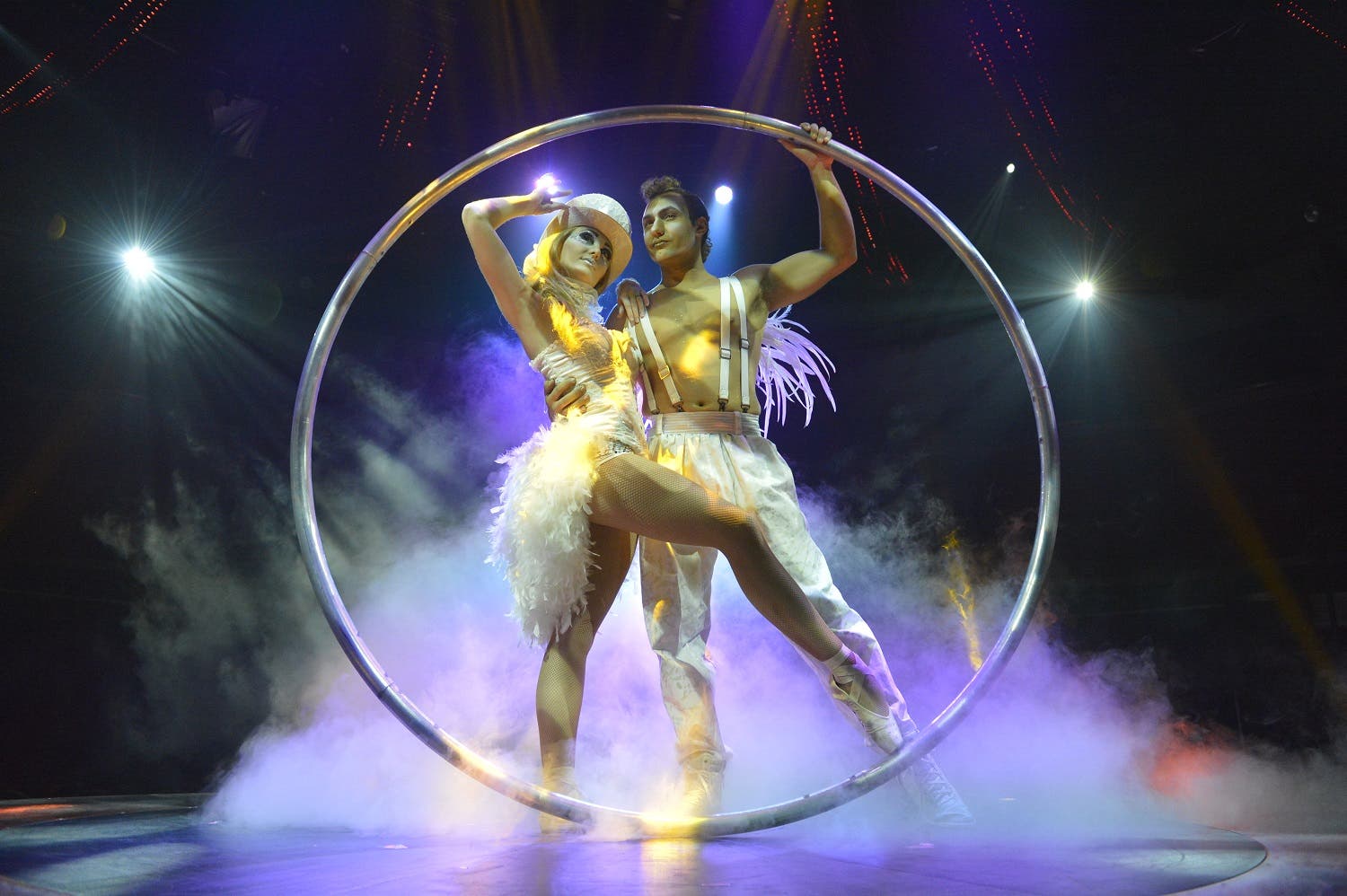 Performing for the first time in Dubai, Abuissa explains how the show wants to "to bring something unique, something different" and "something that appeals to everyone."
"The performers comprise of award-winning athletes. Guided by impeccable spatial awareness, balance and stamina, each performer contributes to the unreal atmosphere," he added.
Creative producer Simon Painter revealed how the performances are chosen.
"It's the best acts there are in the world, so the caliber of the quality of the act is the way we choose whether they should be in the show or not," he said.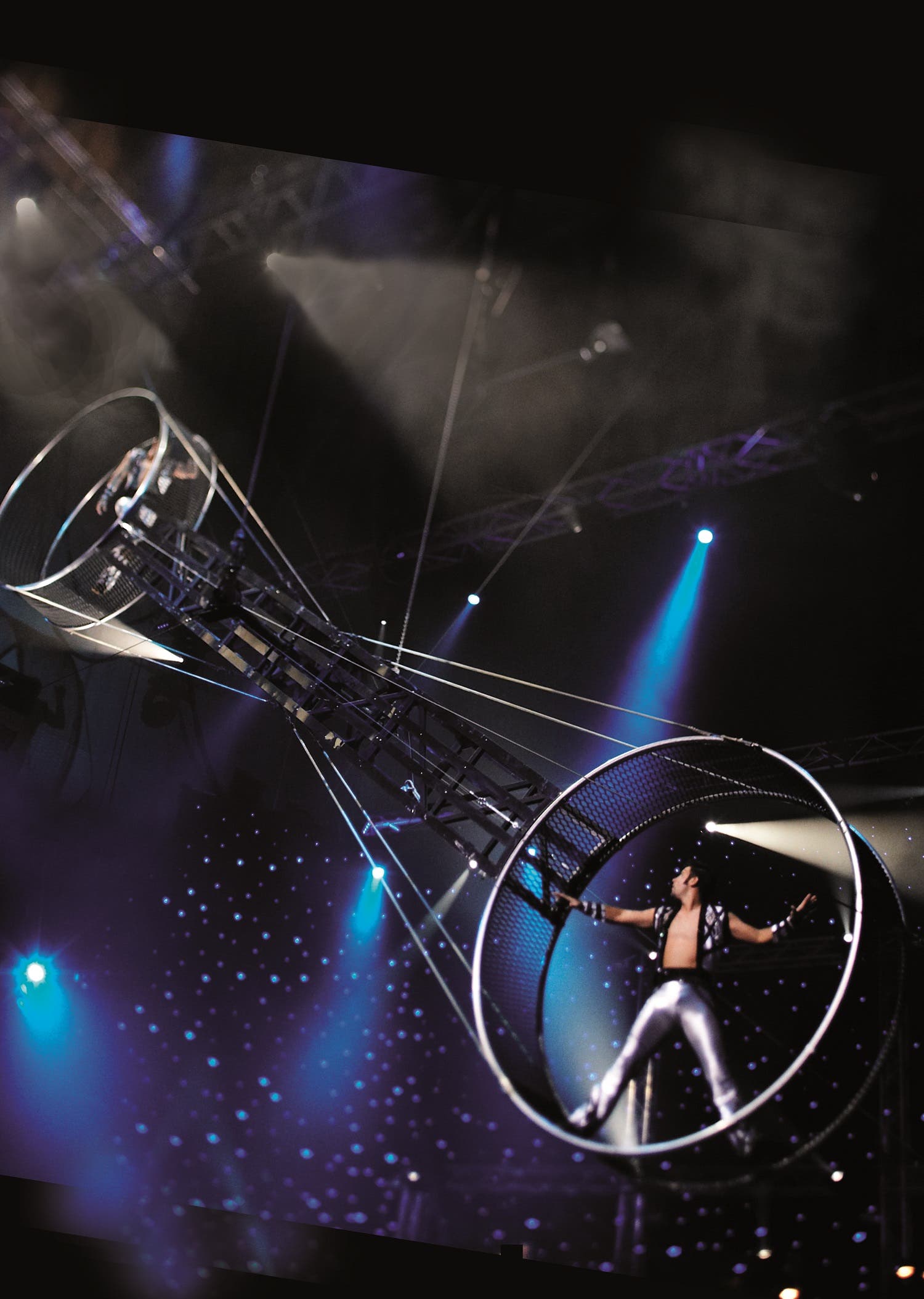 Cirque le Noir is made up of more than 20 shows, ranging from spinning metal wheels to acrobatic stunts 30 ft. high.
Such stunts need a lot of mental preparation, as one slip could end in disaster in front of a crowd.
"The danger is what keeps it pumped up," Painter said.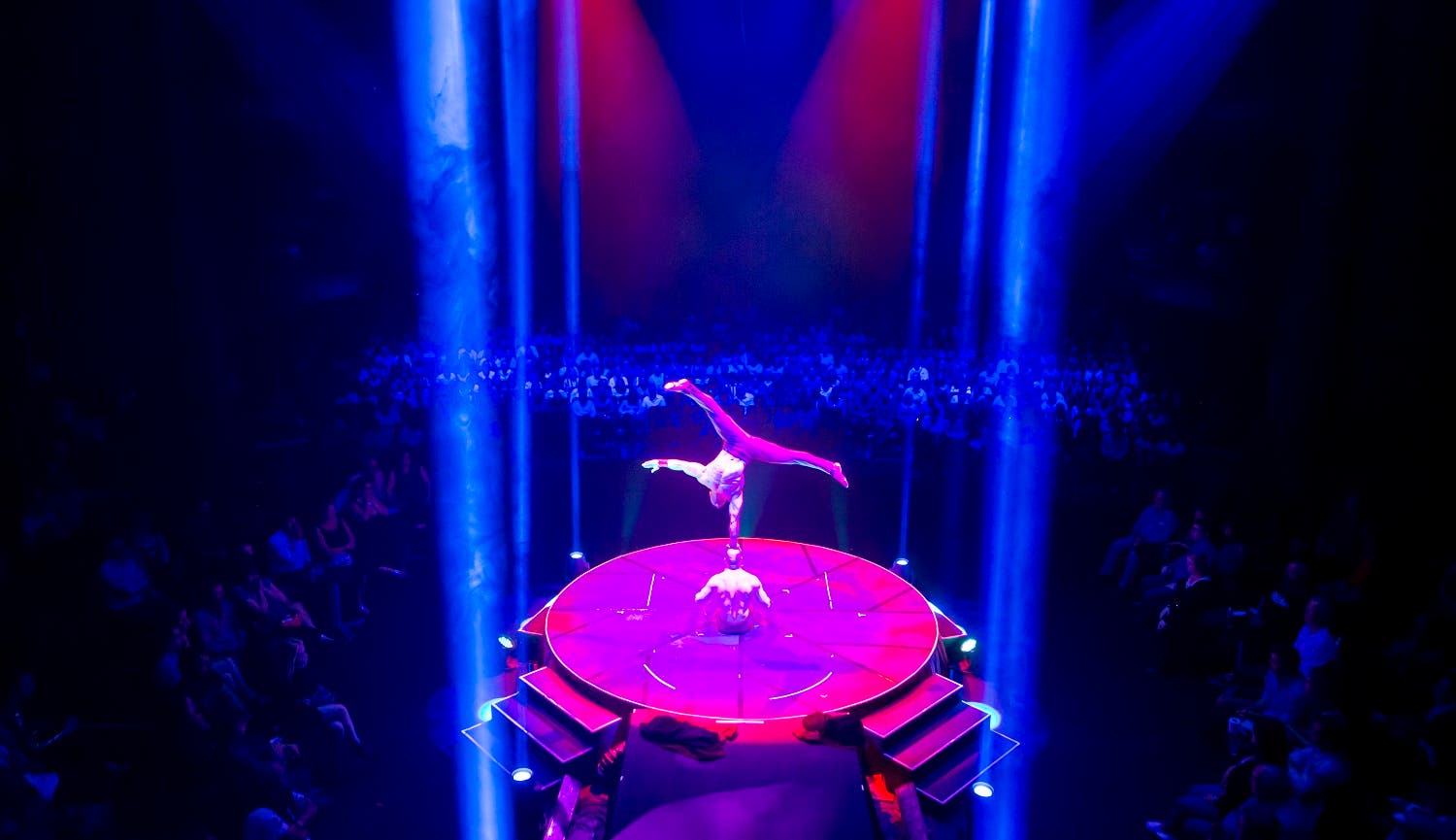 Anna Stankus, one of the performers at the Cirque, explained how all the performers come from a professional sports or circus family background, therefore allowing them to be ready for the role.
"We've done this all our lives…it's what we do for a living," Stankus told Al Arabiya English.