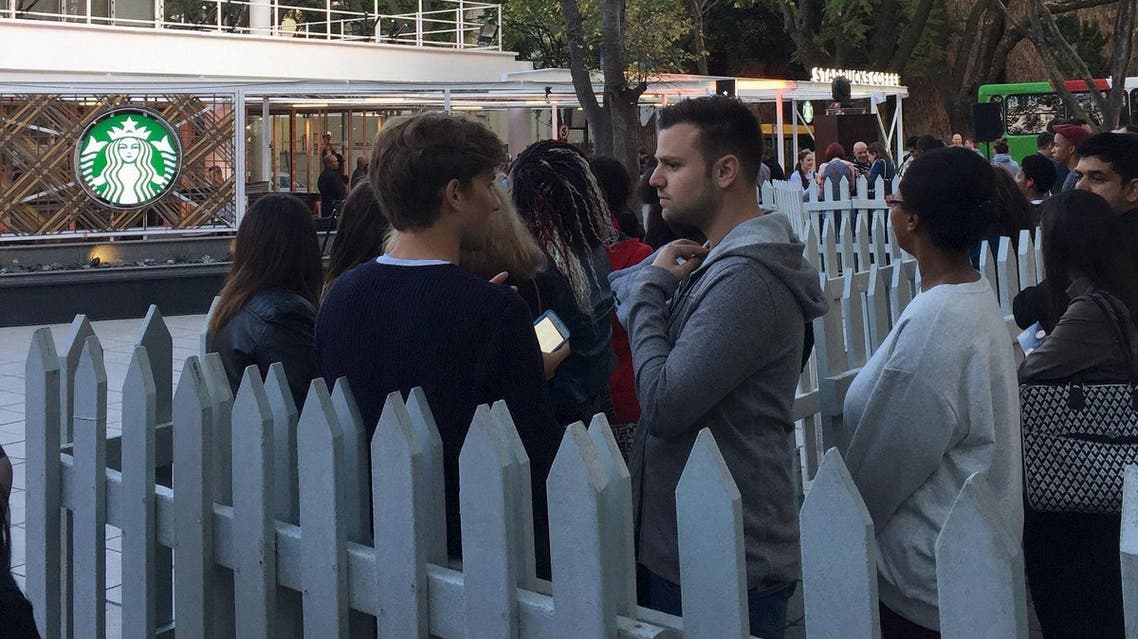 Long queues mark opening of South Africa's first Starbucks
Scores of Johannesburg's caffeine crowd lined up in the shopping hub of Rosebank to buy a first cup of Starbucks
Scores of Johannesburg's caffeine crowd lined up in the shopping hub of Rosebank on Thursday to buy a first cup of Starbucks coffee in sub-Saharan Africa.

Not to worry, though, rooibos, the local bush tea favorite, also features on the menu.

Starbucks, brought in under license by South Africa's Taste Holdings, is the latest US chain to court brand-conscious consumers in South Africa, which has Africa's most advanced economy.

The same queues snaked out from Krispy Kreme when the doughnut maker opened its first store 50 meters up the road last year.

And more on-the-go snacks are coming.

Grand Parade Investments, the Cape Town-based group which also runs Burger King in South Africa, said it will open the first Dunkin' Donuts by the end of June, despite economic growth forecast to be below 2 percent this year.

Taste Holdings Chief Executive Carlo Gonzaga told Reuters last month that he plans to open up to 15 Starbucks outlets over the next two years.

While Johannesburg has coffee shops in virtually all shopping malls and a wide choice in most well-to-do suburbs, Starbucks brings a range of syrupy lattes that are less common in South Africa.

"The flavors are something we're not that used to here, and could be their selling point," said Katy Meurs, a twenty-something queueing for her latte.

Taste, which is also the master franchisee of Domino's Pizza in South Africa, holds the local license for Starbucks and has the right of first refusal in several other African markets.

"People will only queue on day one, after that Starbucks needs to be good enough to compete with the coffee shops that are already around here," said Prince Ndlovu while waiting for his coffee.