Pakistan man honored for saving Saudi citizen from drowning
Shaukat al-Amin was honored for saving the life of a Saudi citizen from drowning
A Pakistani expat was honored and received a cash reward from Saudi Arabia's crown prince for saving a Saudi citizen from drowning this week.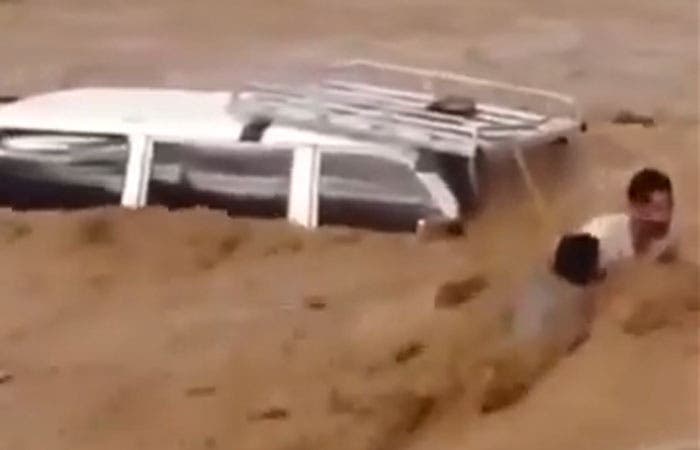 The Saudi man's car had been sinking in the floodwaters from heavy rains that hit the kingdom's southwestern Asir region.
Eyewitnesses said that the Pakistani expat, Shaukat Amin, rescued the Saudi man, who was standing on top of his partly-submerged car and shouting for help, according to local paper Arab News.
The reward was granted by the Crown Prince Mohammad bin Nayef, and other senior officials.
Pakistan's envoy to the kingdom told Arab News that he was proud of the country's Pakistani community. Pakistanis number around 1.5 million of Saudi's population of 28 million.
At least 18 people were killed as rains and floods lashed throughout the kingdom while over 900 had to be rescued from inside their vehicles last week.
Floodwaters submerged roads in Riyadh, Makkah and the mountainous south of the mostly desert kingdom.
The amount of the cash reward Amin received was not announced.