'Game of Thrones' dragons hatched in Germany by tight-lipped designers
Story line aside, one well-kept industry secret is that some of the Games' most defining animated characters - the dragons - were hatched in Germany
One hazard of being the guy in charge of the dragons in mega-hit serial "Game of Thrones" is the constant pestering from family and friends for "all the gory details".
But as Jonathan Symmonds knows, not keeping his mouth shut could unleash mayhem ahead of the widely anticipated season six of HBO's fantasy blockbuster, which premieres Sunday.
"We have to hold back as much as we can. It would ruin everything for everyone if I were to reveal anything," said Symmonds, as he navigated a dragon on his screen in a studio in Germany's financial capital Frankfurt.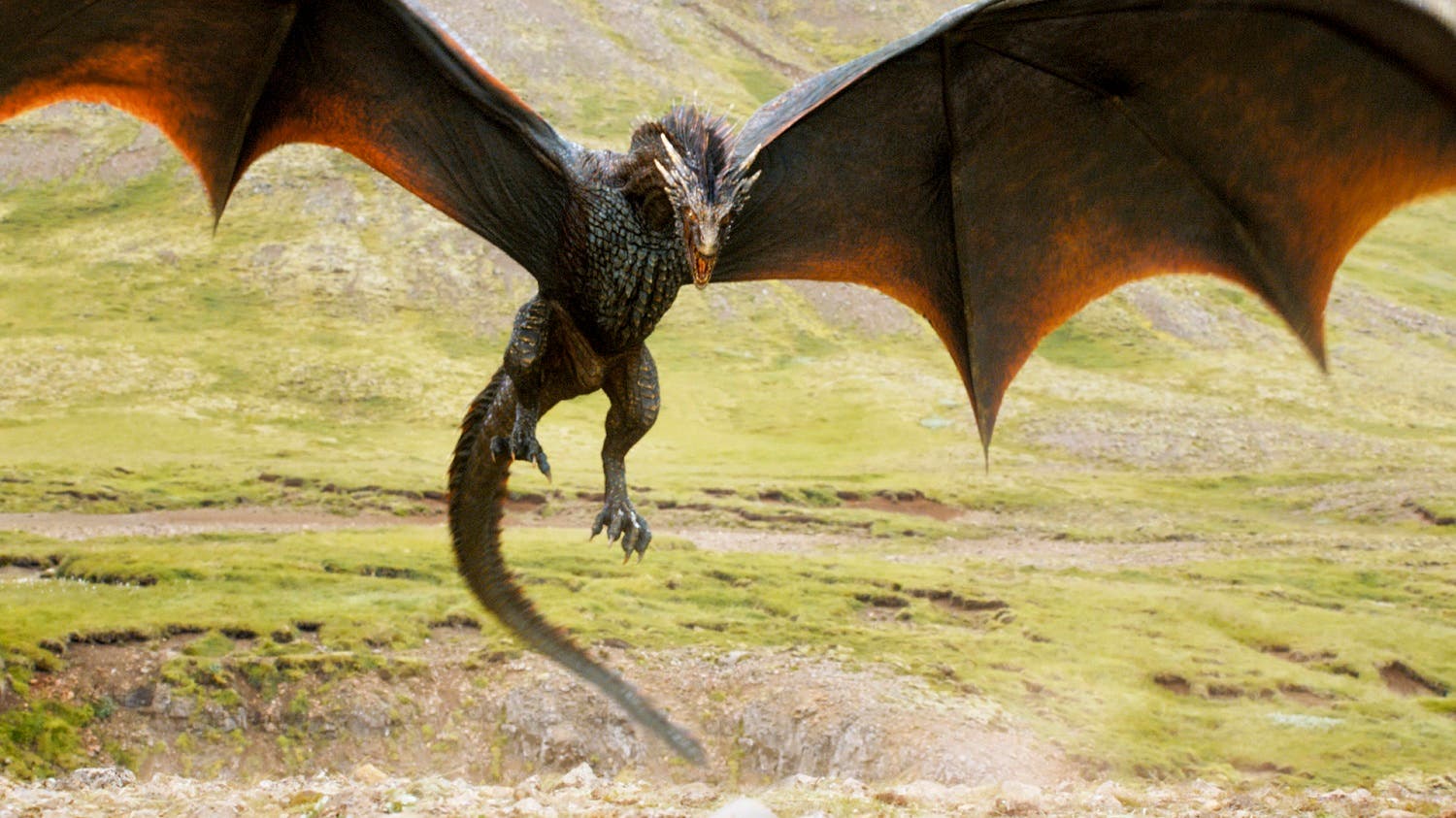 Story line aside, one well-kept industry secret is that some of the Games' most defining animated characters - the dragons - were not hatched in Hollywood, but in Germany, usually better known for its precision engineering and automobiles.
Pixomondo, the studio that employs Symmonds and where the Game's dragons are created, is located just a short drive away from the financial heart of Frankfurt.
Some 200 kilometers to the south, in Stuttgart, base of luxury carmakers Porsche and Daimler, Pixomondo's rival Mackevision is dreaming up other scenes for the screen adaptation of George R.R. Martin's bestselling book series "A Song of Ice and Fire".
Its designers have created, for instance, the oceans around Westeros, one of the four continents in Martin's magical world, and the ships plying them.
Viktorija Ogureckaja, a Pixomondo producer sent from Los Angeles to supervise the post-production process of Game of Thrones, said Germany is fertile ground for experts in the special effects field thanks to its schools.
"Germany provides very good specialists out of the amazing schools that they have here like the Film Academy in Ludwigsburg," she said.
Fit for big screen
With more than 20 million Americans alone glued to each episode of the series complete with Machiaevellian intrigue and blood-curdling violence, its producer HBO has certainly not scrimped on costs to make it.
Made with a budget estimated at $60 million per season, the serial is one of the most expensive to date, and twice or even three times as costly as other blockbusters like "House of Cards" or "The Walking Dead."
And the business of producing visual effects for the serial is certainly painstaking work.
For the opening scene of the city of Braavos in season four for instance, Mackevision had four people working for over three months on a sequence that lasted just 10 seconds, said Joern Grosshans, the company's director of visual effects.
After all, the animation not only has to stand up on television size screens, but be detailed and rich enough to potentially dazzle a cinema audience.
"Full feature movie quality is expected from the settings, the actors, the camera work, and of course also from special effects," said Grosshans.
"HBO says this is not a series, but 10 little feature movies that are good enough for cinemas," he added.
Such exacting standards have secured Game of Thrones successive Emmys for special effects.
'Shoot something real'
Although visual effects have an important part in the serial, the production crew also travels far and wide - to locations including Ireland, Iceland and Morocco - to capture natural settings.
"We are the first to tell producers 'go and shoot something real whenever you can'. Because the more real scenes there are, the better the final result," said Sven Martin, Pixomondo's director of special effects for the series.
Besides Pixomondo and Mackevision, a dozen other studios work on Game of Thrones. And just like in the story's Seven Kingdoms, competition is fierce.
The Germans and their competitors have to try every year to convince HBO to renew their contracts.
"Each studio tries to give their best at the lowest price," said Martin, adding with a laugh however that unlike in the fantasy world, the battle is fought "without any blood shed".
The studios also find themselves collaborating as the dragons, for instance, grow bigger as the story evolves and therefore more complex to animate.
The final sequence of season six was also a collaborative effort. It "is absolutely captivating," said Grosshans.
But will the computer animations stand the test of time?
The success of the series is about more than dazzling effects and "lies in the interpersonal drama", argued Grosshans. "That is timeless."