Temper tantrums: Dealing with kids that leave you red-faced in public?
It's at those tantrum times - that usually happen in a mall or somewhere equally crowded - when you need a friendly smile from a stranger
There are times when you're immensely proud of your children.
Occasions when you want the world to know that their manners, intelligence and empathy are all a result of your flawless parenting.
And then there are times when you'd wish the world would open up and swallow you and your red-faced infant whole.
It's at those tantrum times - that usually happen in a mall or somewhere equally crowded - when you need a friendly smile from a stranger to assure you you're not doing such a bad job.
So imagine how one British mum felt when she was asked to leave a busy department store when her toddler started having a tantrum.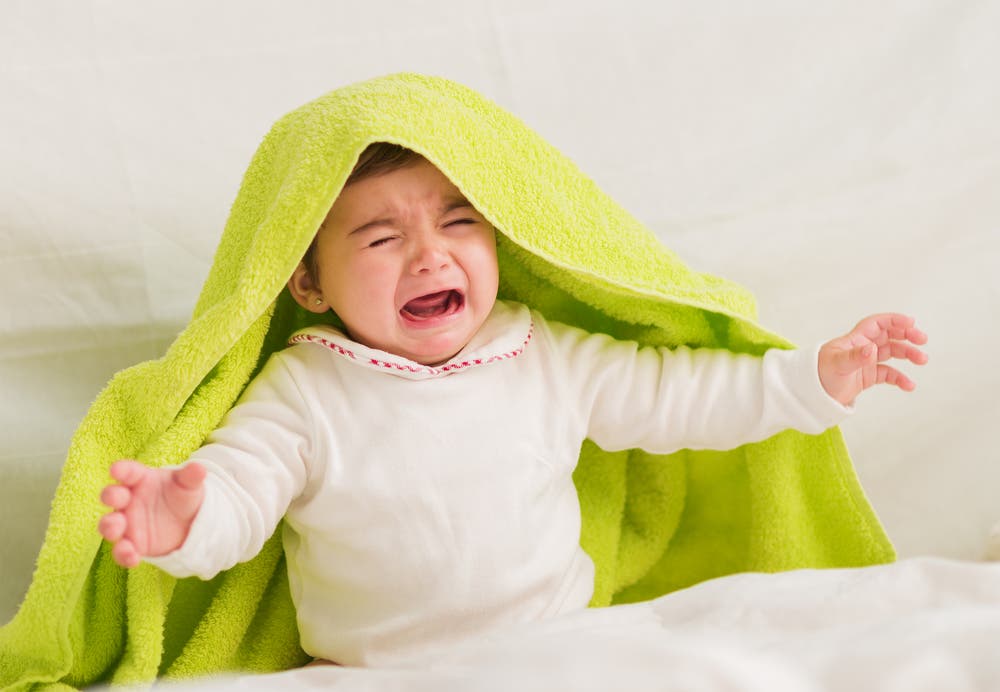 Lindsay Robinson was shopping with a friend at a store in the Trafford Centre in Manchester, UK, when her 16-month-old daughter Heidi started being 'loud and vocal'.
While she was trying to calm her distraught tot, a menswear employee approached her and asked her to leave the shop.
Admitting how she felt embarrassed as she was escorted out, Lindsay said she was made to feel like a 'rubbish mum'.
It's a feeling British mum Mishaal Zaman knows only too well. With an 18 month old daughter who's just finding her feet like Lindsay's daughter, she says shopping trips can prove problematic at times.
She says: "My daughter doesn't like to sit still for long and gets bored if I'm shopping but I have to buy food so I have to put up with her crying.
"Of course I try to comfort her but she's a baby, she doesn't understand logic and doesn't understand when I tell her we'll be leaving soon. Luckily I have a thick skin and can handle the angry looks but it can feel very isolating."
Germany-based Life Coach Liz Goodchild says throwing tantrums is completely natural and helps your child learn vital lessons.
She explains: "All children do it. It's totally normal while they learn what's right and wrong and boundaries. They test their parents to the max."
Liz acknowledges that while common for kids to throw tantrums, it can feel distressing for parents and has some advice: "It can feel isolating and like you're the only one whose child is misbehaving or driving you to breaking point, but all kids do it.
"My advice is to take five deep breaths. I know it's common advice but nobody does it and it's very grounding and buys you some time so that you can respond to your child in a calmer way.
Remind yourself that parenting is hard and that sometimes it doesn't feel worth it. It's totally normal for mums and dads to question why they became parents in the first place in these times of stress but it doesn't get talked about enough. And take some time out for you, if you can – even if it's just five minutes to make a cup of tea or close your eyes. Repeat in your head 'I am doing the best I can and it's enough!' five times."
The sad thing about children's tantrums is often it's not the distress your child is in but the reaction of others that makes you feel bad, says British nurse Sarah Baines.
She says: "I was just days away from my due date with my second child when I went to the supermarket with my daughter who was almost two years old. She decided she wanted to sit in the trolley so I let her, then she tried climbed out and wanted to walk so I put her on the floor, then she wanted cuddles. As I physically couldn't she went crazy and, as I was on the edge of crying, a lady who worked there was trying to get past me with the baskets. There was plenty of room to go round my child who was on the floor but she gave me such a look. I wish I had said something other than 'Sorry'. Then a man walked passed while being kicked in the face by his toddler and it made me feel like I wasn't the only one having a bad day!"
Michael Potegal, PhD is a Paediatric Neuropsychologist at the University of Minnesota in the US. He has studied tantrums and found that children's outbursts are a normal biological response to anger and frustration.
And though it may be hard, the best way to handle them is to, well, do nothing. Doctor Potegal advises waiting until the child is past the peaks of anger in a tantrum without asking them any questions which can often prolong the anger. Once the child is past being angry, what is often left is sadness and sad children reach out for help.
Jordanian dad-of-two Saeed says his wife has been upset too many times by judgemental strangers. So he now tackles onlookers head on.
He says: "When my sons are angry and we are in public and people start looking at us, I just ask them if they'd like to help. That makes them look away straight away!"