White House becomes the 'Blues House' as Obama hosts jazz concert
Obama shared a personal story about his father, whom he did not know well, taking him to his first jazz concert
For a few hours on Friday, the White House became the Blues House.
Musicians including Herbie Hancock, Dee Dee Bridgewater, Aretha Franklin and Hugh Masekela joined US President Barack Obama for a special concert to celebrate International Jazz Day.
"Tonight, we are turning this place into the Blues House. I did not issue a new executive order, I just invited all my favorite jazz musicians to play in my backyard," Obama said, kicking off the event on the South Lawn with about 550 guests.
"Perhaps more than any other form of art, jazz is driven by an unmistakably American spirit," Obama said, noting that the genre was shaped in the melting-pot southern city of New Orleans.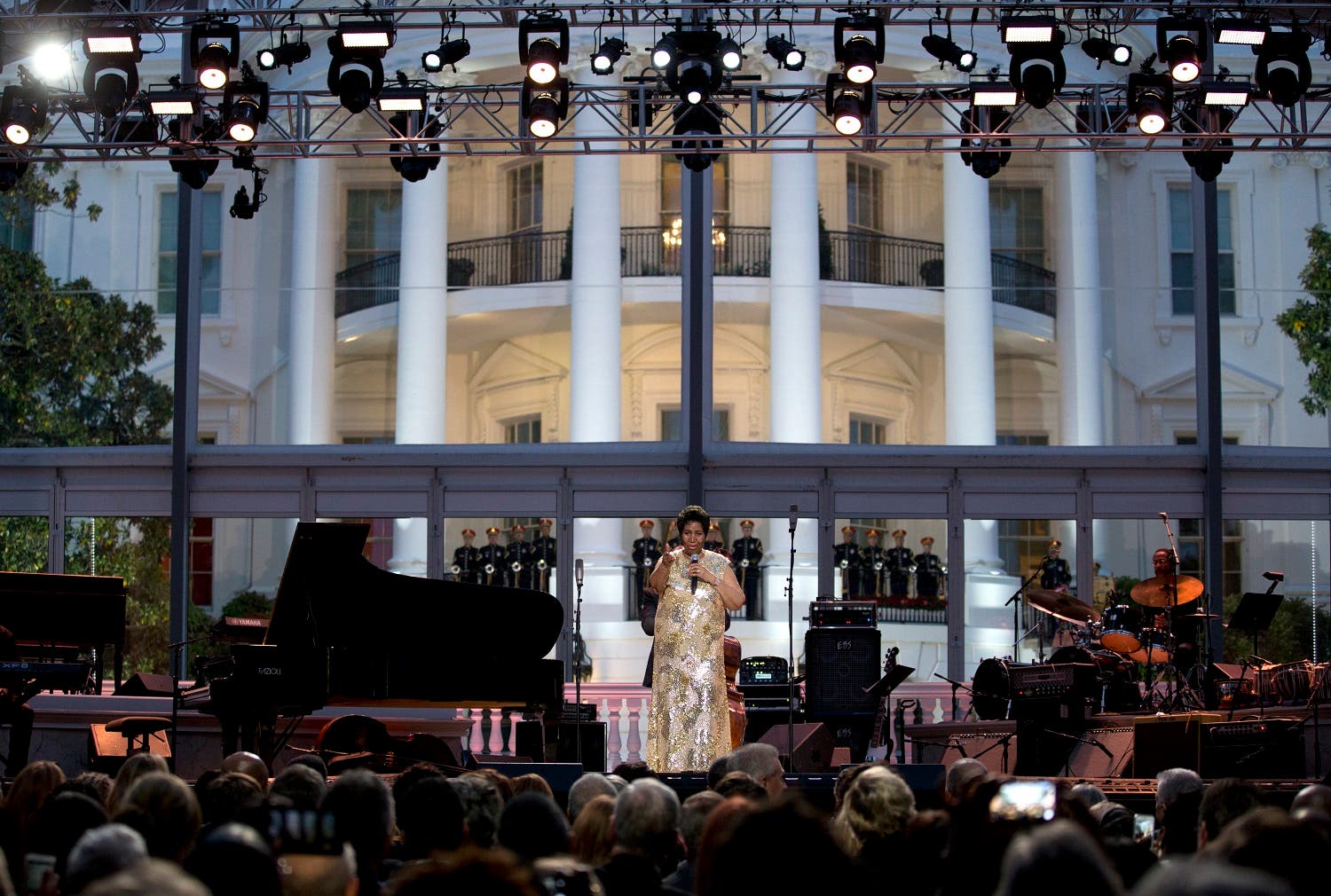 Quoting Duke Ellington, the president emphasized that jazz is "a good barometer of freedom."
"There is something fearless and true about jazz. This is truth-telling music," he said.
Obama shared a personal story about his father, whom he did not know well, taking him to his first jazz concert during a monthlong visit in 1971.
The young Obama saw Dave Brubeck perform in Honolulu, Hawaii.
"The world that that concert opened up for a 10-year-old boy was spectacular. And I was hooked," he said.
Franklin opened the performances with .A Song for You," which she played on a grand piano. Actor Morgan Freeman was the evening's emcee.
Chick Corea, Jamie Cullum, Al Jarreau, Diana Krall, Pat Metheny and Bobby Watson were also among the artists performing Friday night in the concert that will be broadcast Saturday on ABC.
Washington is the global host city of the 2016 International Jazz Day. The annual event was launched in 2012 by UNESCO and the Thelonious Monk Institute of Jazz.