Kim Kardashian 'bans talk about food,' but is her diet smart?
The mother of two revealed she had given up carbs, sugar, and alcohol
Don't get caught eating around Kim Kardashian. According to a recent report, the "Keeping Up with the Kardashians" star has banned people from eating in front of her or even talking about food, and she won't even be present when everyone is having dinner. "She has her own fridge and her own chef," according to the source. "Kim says the only way to stick to the diet to switch off from food entirely," the source continues.
The mother of two revealed she had given up carbs, sugar, and alcohol. The star appeared to be craving for carbs as she snapped a photo of her daughter's mac and cheese next to her healthy dish. She captioned the picture 'My lunch vs. North's lunch' and added a frustrated emoji.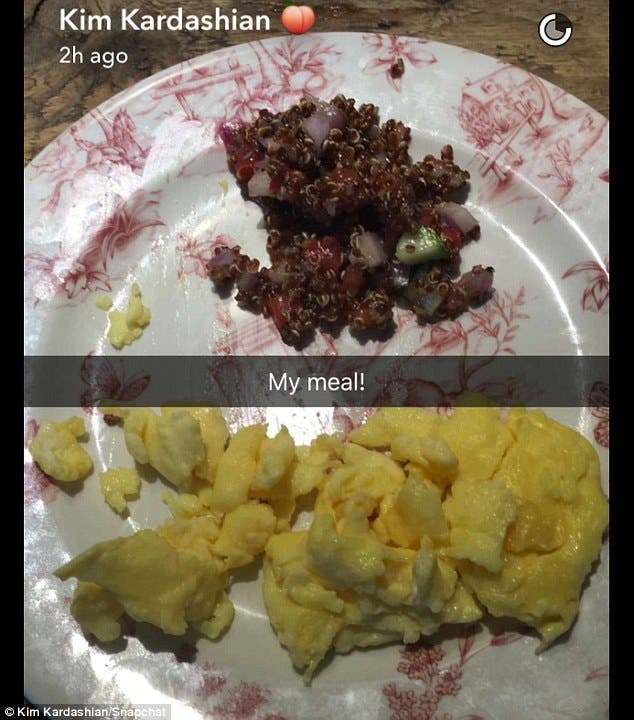 Kim announced in January 19 that she is aiming to lose the weight she put on in her second pregnancy with her child Saint. After successfully losing weight with the low-carb Atkins diet following her first pregnancy with her daughter North, Kim reported she would return to the diet this year. She has already lost over 60 pounds and shared the news on Snapchat with an image of her scale at 139 lbs. with a caption reading "You guys!!! Pre baby weight was 135!!!!"
The Atkins 40 diet
Kim is following newer version of the Atkins this year, called Atkins 40, which has more relaxed rules and allows you to start with 40 grams of carbs in the daily diet. Unlike the older Atkins diet, it doesn't exclude any food groups at the beginning and you can get a range of food options from carbohydrates, protein, and fats. With the Atkins 40, there are limits to the amount of butter or fats that you should eat, which is a healthy adjustment from the previous diet.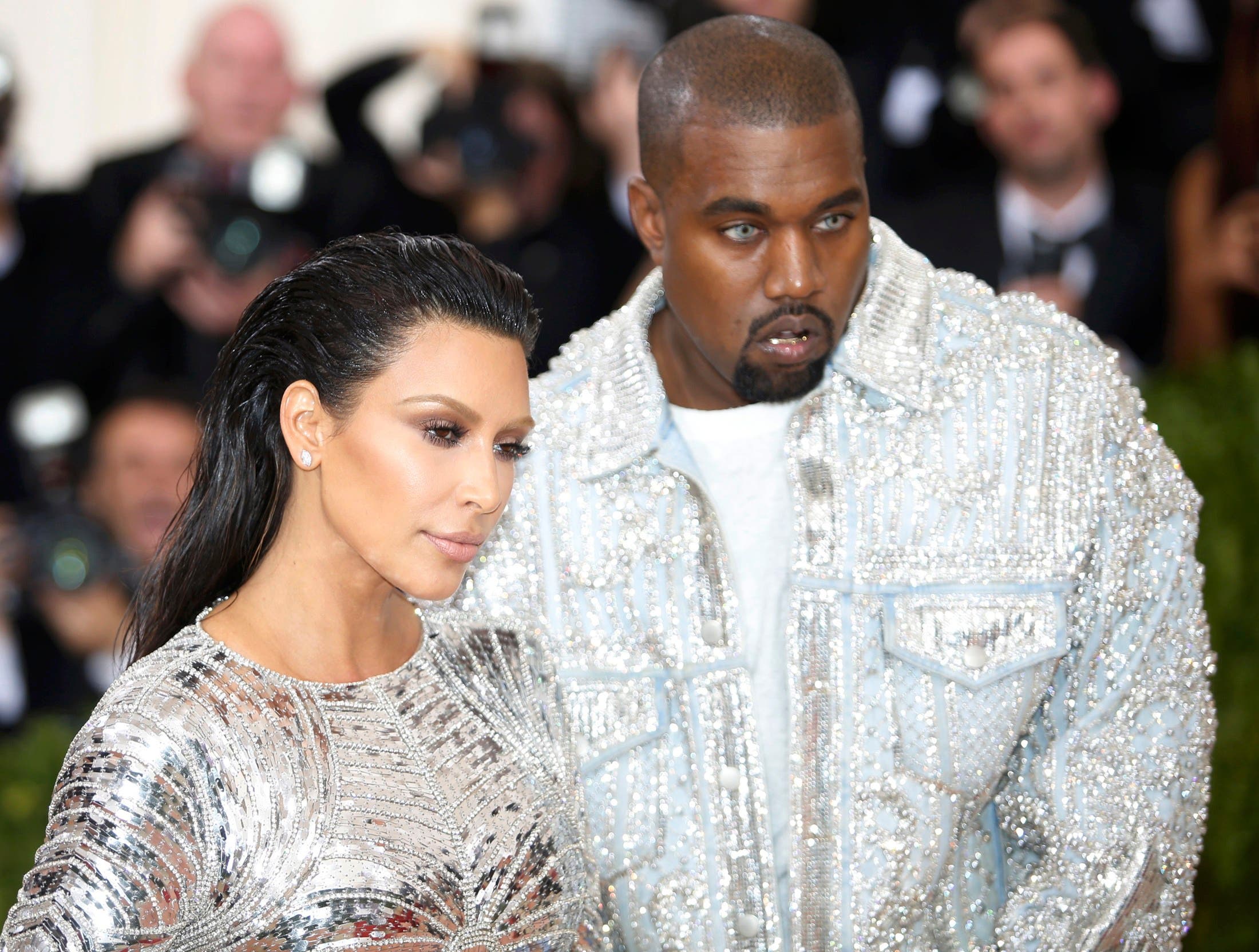 Kim eats a lot of protein from fish, poultry and lean meat, healthy fats, vegetables, fruits, and dairy. The Atkins 40 allows you to have 3 servings of "Protein" per day. Each serving is equivalent to 3-4 oz. of meat, chicken, fish and eggs. In addition you can eat 3 servings of "Added Fats". Each serving is equivalent to 1 tbsp. of fats such as olive oil, canola oil, or butter. You can eat 6-8 servings of "Foundation Vegetables" which provide 15 grams net carbohydrates. Each serving is equivalent to a half cup of fresh vegetables. Finally, you are allowed 3-5 servings of "Other Carbohydrates" which provide you with the remaining 25g carbohydrates in your daily 40 gram allowance. Each serving providing 5 grams of carbs is equivalent to 2 tbsp. brown rice, 2 tbsp. oat bran, 2½ tbsp. whole wheat pasta, and a ½ slice of whole-wheat bread.
Besides sticking to the low-carb diet, Kim also works out intensely. She's been working out with several trainers using different methods. "She likes to try different workouts so she doesn't get bored. [That way] she keeps it fresh," according to Harley Pasternak, one of Kim's trainers.
Although Kim is seeing results, she seems to be frustrated with her diet. Instead of working on discipline and will power she is following an avoidance strategy in order to adhere to her strict diet. This isn't really the ideal way to lose weight.
Willpower increases when you're not too strict. Having a slip of a cake proves to yourself that you can enjoy a reasonable portion of your favorite foods from time to time without bingeing. That self-trust entitles you to more treats and the feelings of happiness that these treats bring. If you don't provide your body with that from time to time, you'll body will scream for it and you'll find yourself giving up the diet altogether.
But Kim is being smart about her exercise routine. Exercise shouldn't be a chore that your dread. It's easy to get bored when you stick to the same routine while change can keep your workouts interesting. You also go through a weight loss plateau much sooner when you're following the same exercise routine. A little variety may be just the thing you need to keep your scale moving and it seems Kim is well aware of that.