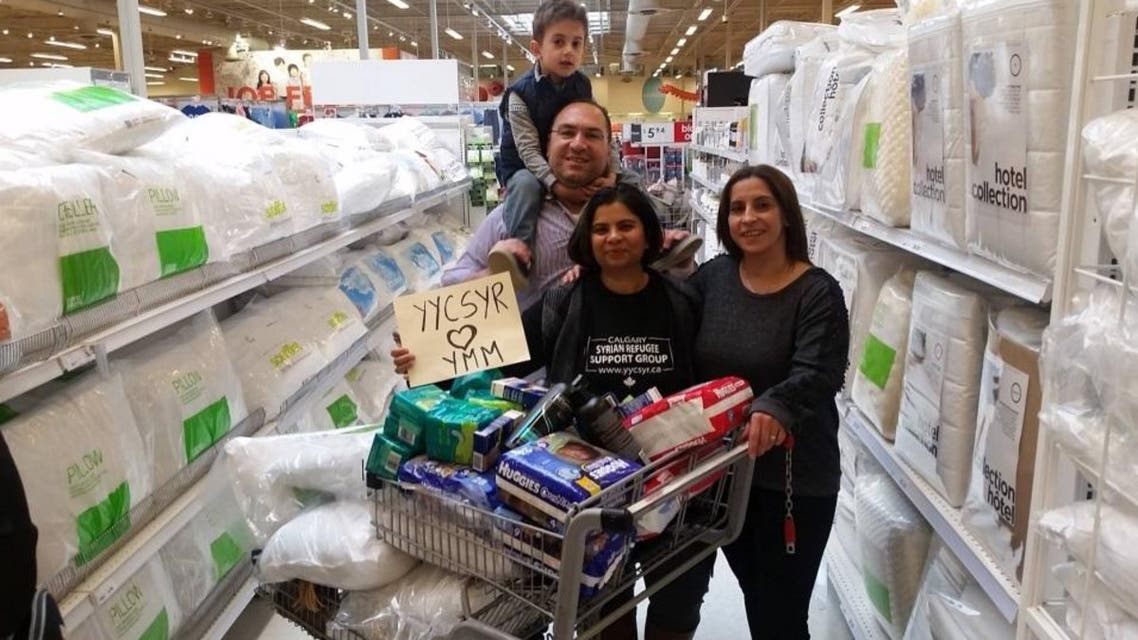 'Now it is our turn': Syrian refugees aid Canadians displaced by wildfire
'Now we have a duty and we must help the people who lost their homes and everything in a fire,' one Syrian refugee said
Canada made global headlines when it decided last year to welcome 10,000 Syrian refugees with liberal Prime Minister Justin Trudeau himself receiving the displaced migrants at the airport.
Now, a group of Syrian refugees have returned the favor, launching a campaign after Canada's most destructive wildfire in recent memory displaced more than 80,000 near the town of Fort McMurray in northeast Alberta.
Rita Khallas, a Syrian refugee who arrived in the city of Calgary with her husband and son last December, was behind the idea, the local CTV News reported.
"Canadians have provided a lot to us," wrote Rita Khallas on the facebook page of a Calgary-based Syrian Refugees support group.
"Now it is our turn," added Khallas, who is collecting $5 donations for the evacuees.
In Facebook post published Wednesday, Naser Nader, another Syria refugee living in Canada, also urged his fellow compatriots to help the evacuees.
Just like Canadians who have aided the Syrian refugees, "now we have a duty and we must help the people who lost their homes and everything in a fire," he wrote.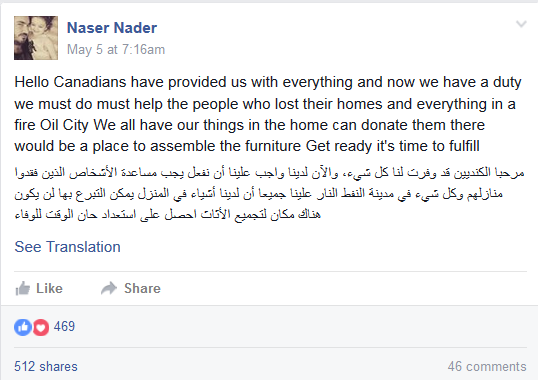 The group purchased toiletries and everyday essentials, such as toothpaste, pillows and diapers.
The donated items will be delivered to a group called 99 Hampers of Hope, which provided aid for the Syrian refugees when they first arrived in Canada, CTV News reported.
Some refugees were so generous that they even offered extra couches and coffee tables they received after arriving in Canada - until volunteers told them that it was not needed.