Relax your back: 3 moves to ease pain and improve posture
Here are three exercises to help improve posture, increase blood circulation and ease tension
In today's work environment, we either spend long hours slumped over a desk or walk around in high-heel shoes, which can cause postural issues and tension. Here are three exercises to help improve posture, increase blood circulation and ease tension.
Downward dog - wall version
As hamstring muscles connect to the back, stretching them in this position will have a huge influence in reducing lower back pain.
- Stand facing a wall with your feet pointing straight and hip-distance apart.
- Place your hands on the wall and keep your knees slightly bent.
- Slowly walk your hands down the wall until you create a 90-degree position with your body.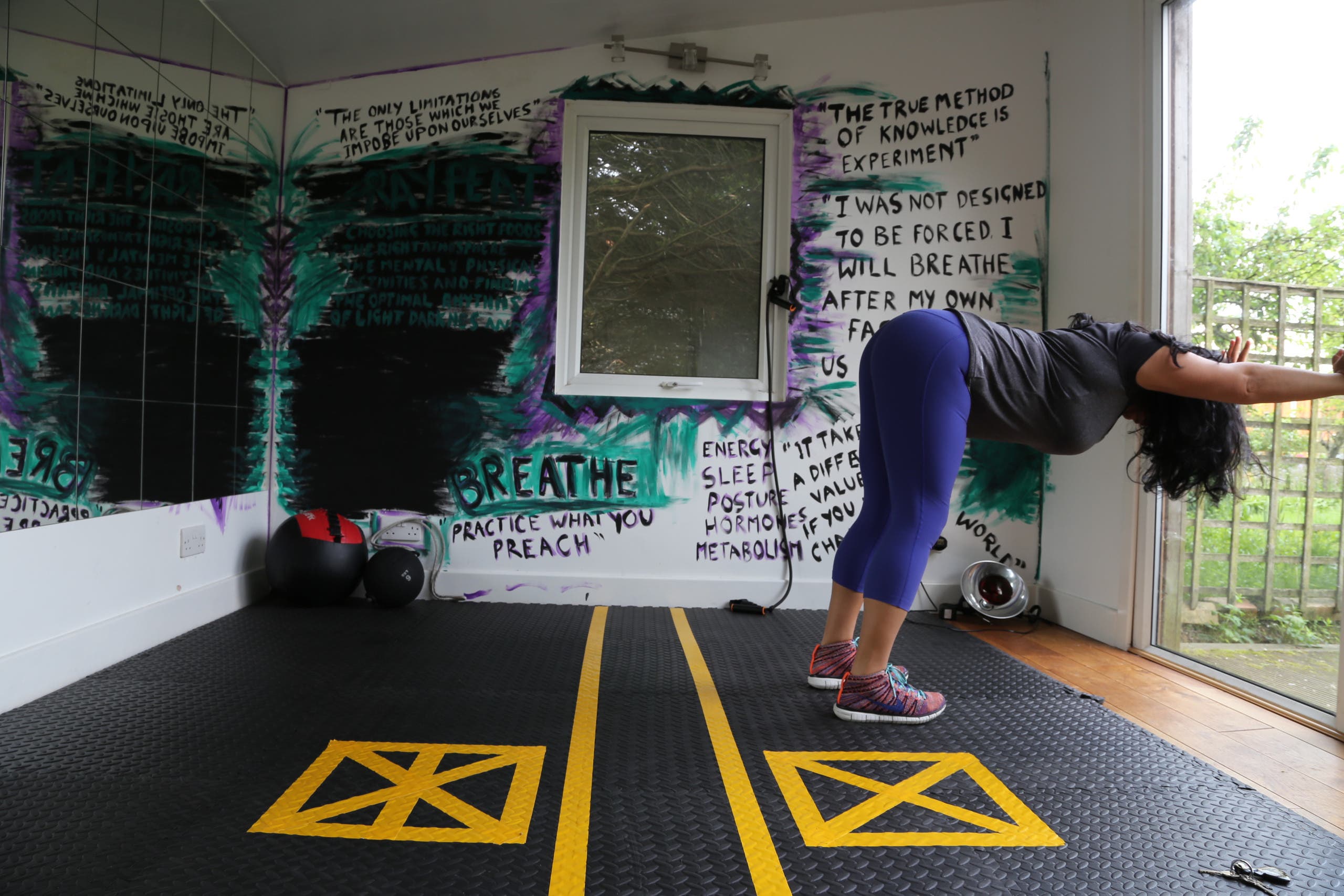 - Keep your shoulder blades drawn in together, and your back as straight as possible (you should feel a deep stretch in the hamstrings).
- Push your tailbone away if you need to increase the stretch.
- Hold for 30 - 60 seconds and do two to three sets.
Self-myofascial release for the lats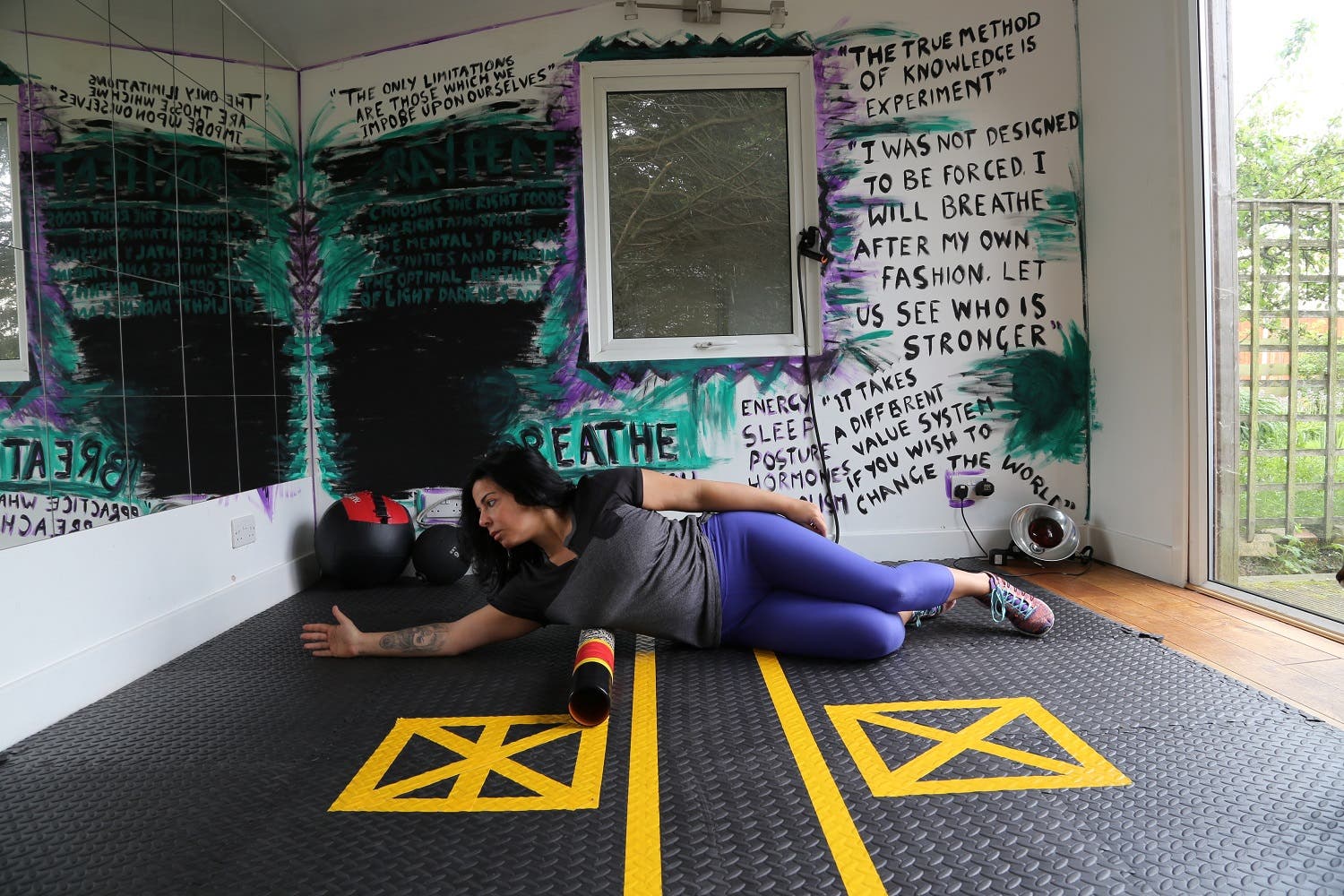 - Lie down on your side and straighten your left arm out in line with your body.
- Place a foam roller underneath the upper portion of the lats (near the armpit).
- Slowly roll up and down the side of your back. As you do so, turn and twist your torso to avoid rolling directly on the ribcage.
- Pause when you feel a tender spot, and breathe into that area until you feel less discomfort, then move on.
- Perform 60-90 seconds of massage on each side, and do two to three sets if needed.
Lumbar spine mobility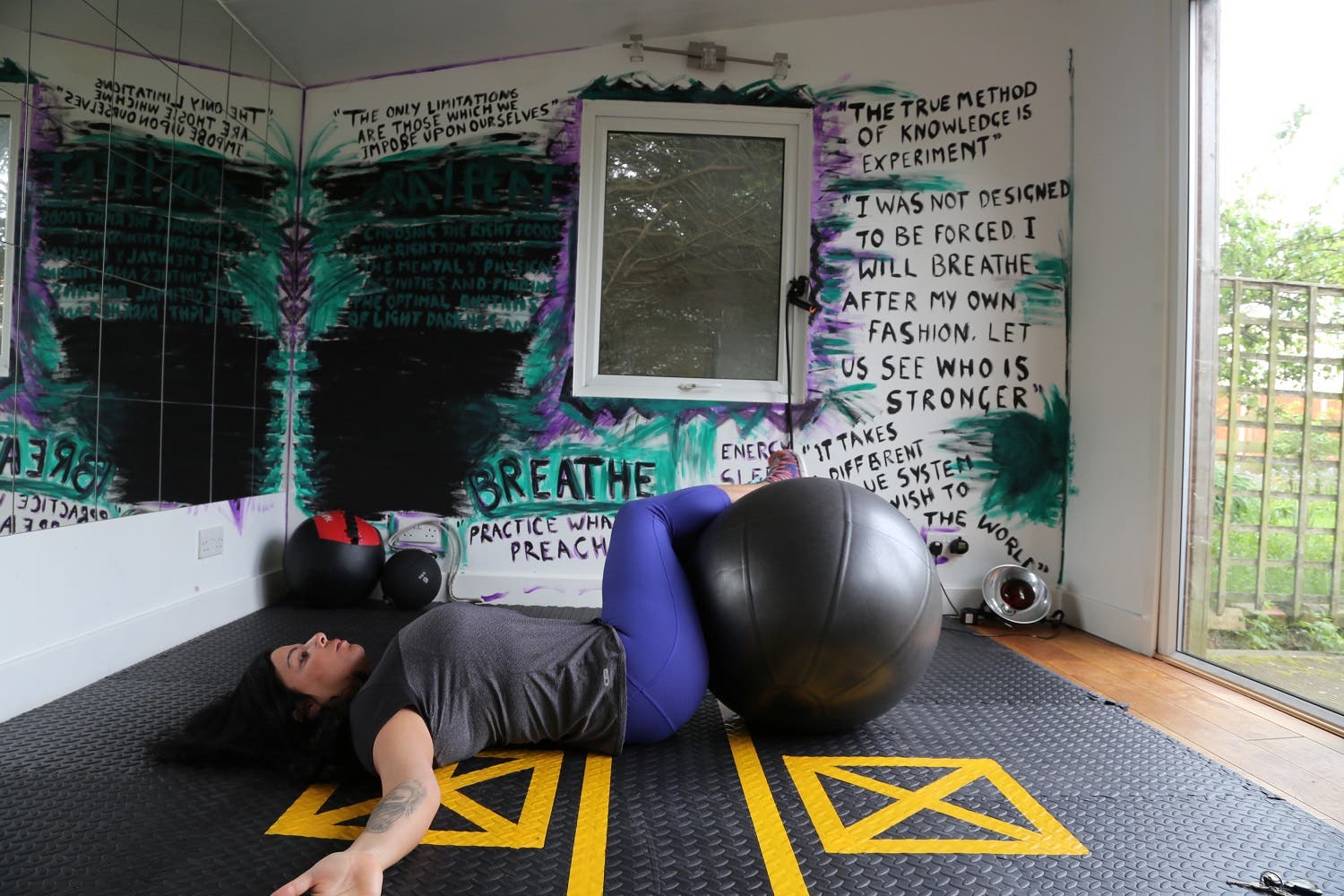 - Lie on your back with your arms straight in line with your shoulder and your palms facing up.
- Bend your legs and place them on top of a Swiss ball, creating a 90-degree angle from your hips.
- Pull your navel in - this will contract your core muscles to help support the lower back throughout the movement.
- Slowly allow the ball to move side to side.
- Keep your head, neck and shoulders in contact with the floor.
- Perform two to three sets of eight to 12 reps each.