Hits and Misses: Best and worst dressed at the Billboard Music Awards
The fails were led by none other than Rihanna, who usually brings her A-game to any event she attends
It's dubbed one of the biggest nights in music, and so unsurprisingly the hottest names in pop were out in full force today for the 2016 Billboard Music Awards in Las Vegas. And considering these superstars have some of best stylists money could buy, we were shocked to see so many fashion mishaps on the red pink carpet this year.
Surprisingly, the fails were led by none other than Rihanna, who usually brings her A-game to any event she attends. Read on to find out who wowed and who bombed at the event.
HITS
Ciara
The singer is usually one to get things very wrong on the red carpet, so we were pleased to see Ciara make it onto our Best Dressed list for a change. Which is all well and good seeing she was co-hosting the show! In fact, Ciara rocked seven looks in three hours, including a beautiful black belted Michael Costello dress with hip-high double leg slits.
Our least favourite though was the silver Philipp Plein dress, just because it was way too revealing. Fashion 101: show off legs or upper body, not both.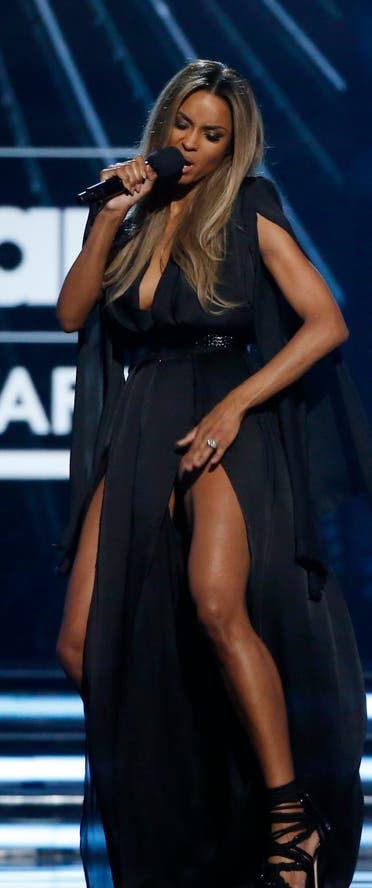 Kate Beckinsale
Woah! It's hard to believe that Kate Beckinsale is a mother to a 17-year-old. She looks like she could be in her twenties. The English actress wowed in an elegant white Hamel gown, Brian Atwood heels, and an Anya Hindmarch chrome clutch.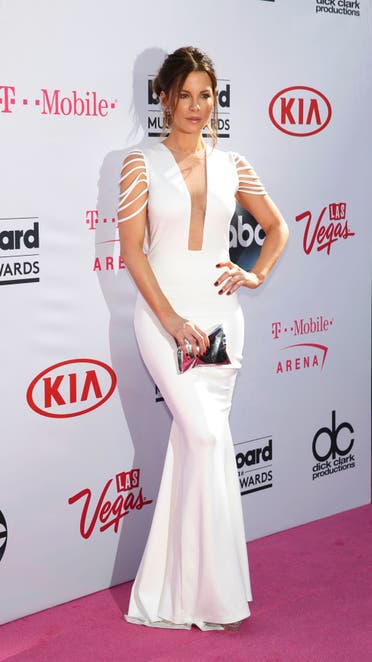 Tove Lo
Like Ciara, Tove Lo makes it onto Worst Dressed lists most of the time, but this orange fishnet dress by Stella McCartney is simply too pretty. Want.
Lucy Hale
Yes, Lucy! The 'Pretty Little Liars' actress sizzled in a deep purple bodysuit and black skirt by Lebanese designer Zuhair Murad. This is what dressing for the Billboard Music Awards looks like.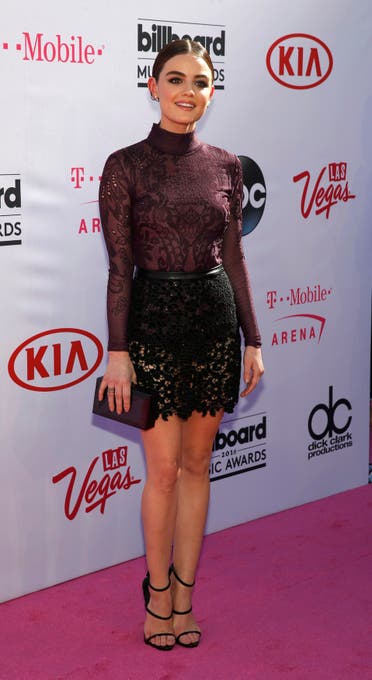 DNCE
In theory, this collection of looks shouldn't work, but Joe Jonas and his new band DNCE actually pull it off on the pink carpet. We're liking the blue-yellow combo for the guys.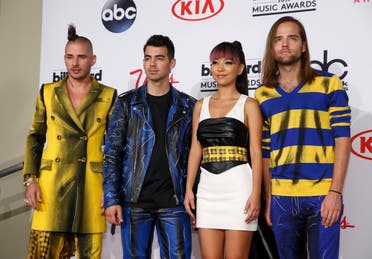 Mila Kunis
Another actress representing in Zuhair Murad, this dress is another example of what to wear to a fun music event.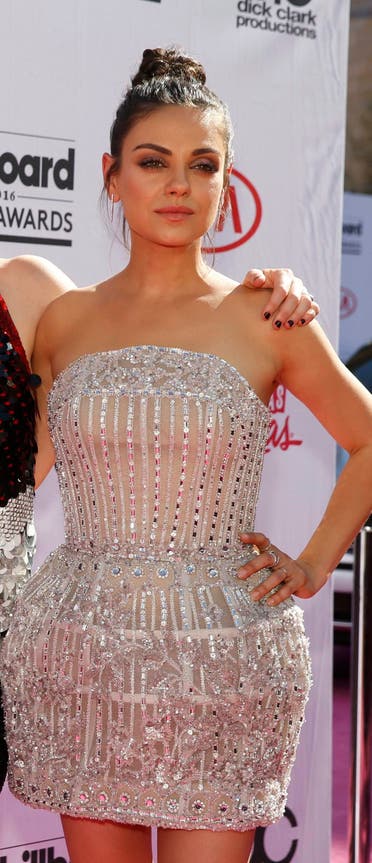 Z LaLa
At a regular event, this bizarre black look – made of leather, wire, geometric patterning, and mesh – would have been a 'miss' for the 'Fly Away' singer. However, we have to applaud Z LaLa for bringing some Lady Gaga-esque excitement to the event.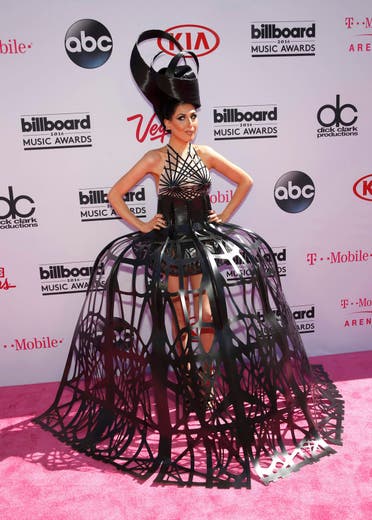 Nick Jonas
Casual and cool, Nick Jonas was dashing in a white t-shirt, dark blue jacket and grey trousers. We're also loving the white Vans-style shoes.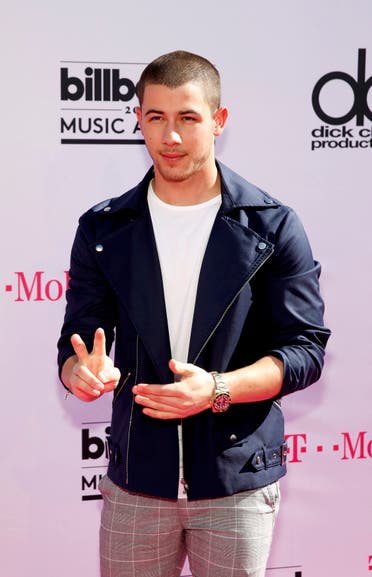 Wiz Khalifa
Another male performer rocking the casual look was Wiz Khalifa, who looked sharp in a white shirt and burgundy trousers, completed with white Converse.
MISSES
Rihanna
Is Rihanna so used to not wearing clothes in her music videos that she's forgotten how to dress in real life? The 'Work' singer – who normally looks phenomenal on the red carpet – rocked up to the BBMAs looking like she's just come from the office. This Thierry Mugler brown dress is tres boring. And honey, why the Taylor Swift hair? Boo.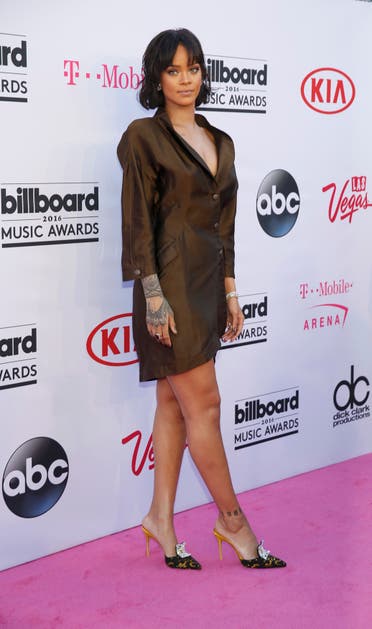 Britney Spears
Oh Britney, Britney, Britney… Does anybody else think the pop princess is stuck in a style rut? She needs a new army of stylists stat. There's no doubt she's got a rocking body, but this Reem Acra ensemble looks like so many other things she's worn before.
And let's be real, those with an athletic build – and Britney has muscular legs from years of training as a gymnast – cannot pull off boots like these Schutz ones.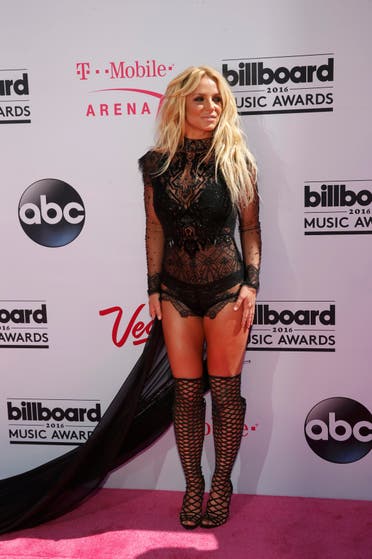 Ariana Grande
Have you ever shopped for a dress online, only for it to look completely different in real life compared to the website's pics once you've received it? We feel this Atelier Versace dress probably looked better on the rack than it does on Ariana Grande. The 'Dangerous Woman' singer could have made it work though by not wearing those black office-style heels.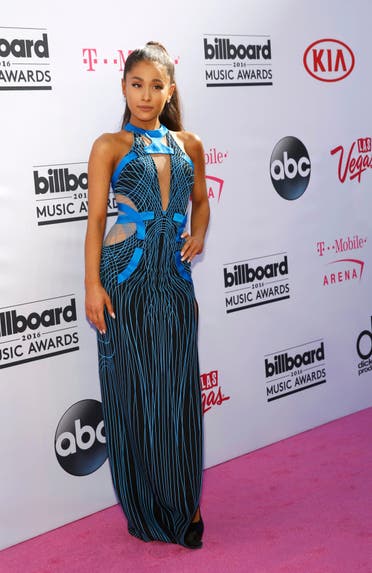 Zendaya
The bottom half is beautiful. But the top half is horrible. It just goes to show that even super slim, toned stars can't pull off just any style of dress.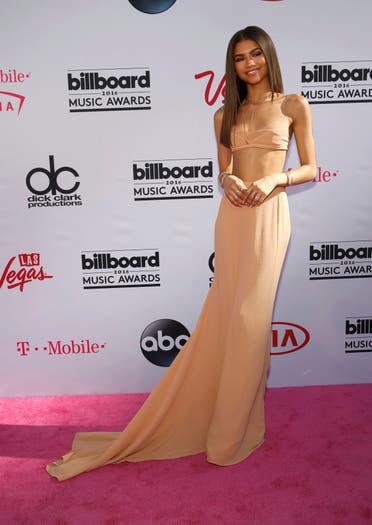 Meghan Trainor
Her name is no, her sign is no, her number is no, this Michael Costello dress is no no no (see what we did there?). We hate the cut, we hate the length, and we hate the shoulder pads. Even poor Meghan looks uncomfortable.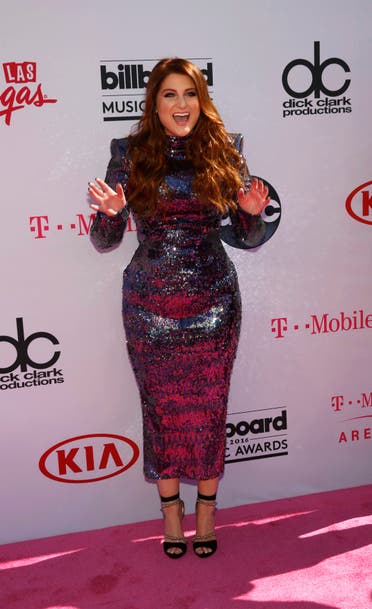 Kesha
Did Kesha think she was being invited to a Mariachi party? This vintage purple Nudie suit is all sorts of odd.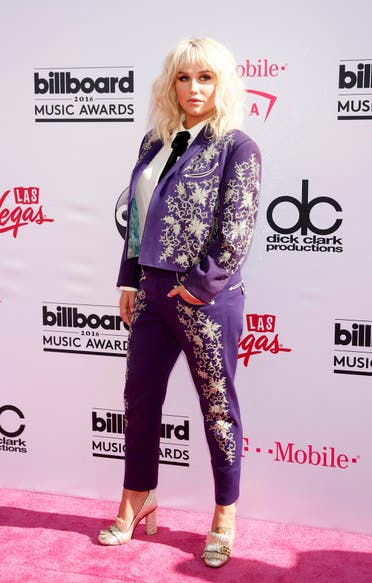 Priyanka Chopra
The Bollywood superstar normally looks divine, so this Atelier Versace number was a massive letdown. Blue suits her though. Priyanka gets an 'F' though for looking liked she skipped a wash-and-blow-dry before the event.
Shawn Mendes
For someone who is just 17, we're loving Shawn's efforts here. And this Balenciaga suit would have been a 10-out-of-10 if it wasn't for that bizarre lower layer of the blazer. It just makes it look like the tailor forgot to remove the excess.
WE'RE ON THE FENCE
Demi Lovato
The past couple of years have done the world of good for Demi Lovato, and we're loving how she's been promoting healthy living to her fans on Instagram. This look by Chanel would have been on the top of our Best Dressed list if it wasn't for the ill-fitting trousers and the sheer top. That blazer though…