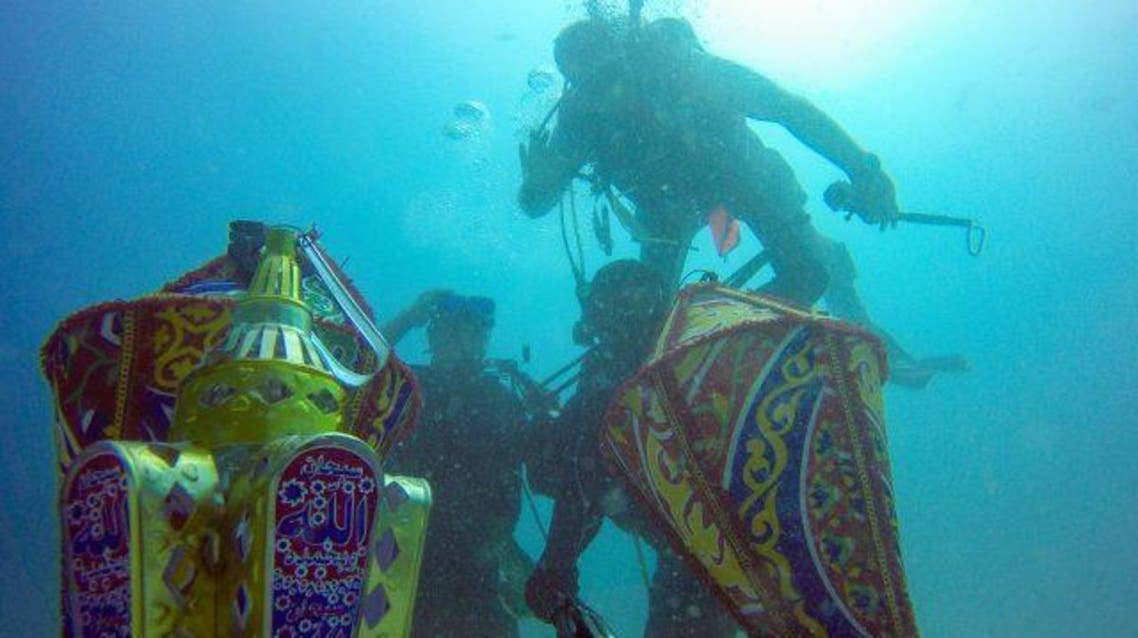 Three divers in Saudi Arabia welcome Ramadan at bottom of Red Sea
Yaheya Ashfaq, Umer Jan and Qazi Ajmal even took lanterns for a full celebration under water.
Three Pakistanis living in Saudi Arabia went to the bottom of the Red Sea off the coast of Jeddah to welcome the month of fasting.
Yaheya Ashfaq, Umer Jan and Qazi Ajmal even took lanterns for a full celebration under water.
People turn to the lantern (fanoos) as part of the tradition of the holy month. It is hung on balconies during Ramadan.
Yaheya, a professional photographer, filmed the plunge. The video, which has gone viral in Pakistan, shows the three friends waving Saudi flags and praying 140 feet underwater.
Yaheya told Saudi Gazette that one of the reasons the group chose to go under water on the eve of Ramadan was to "highlight the importance that beaches, coral reefs and the sea play in our lives.
"Underwater life in the kingdom is really unexplored and can play a major role in increasing tourism as well," he added.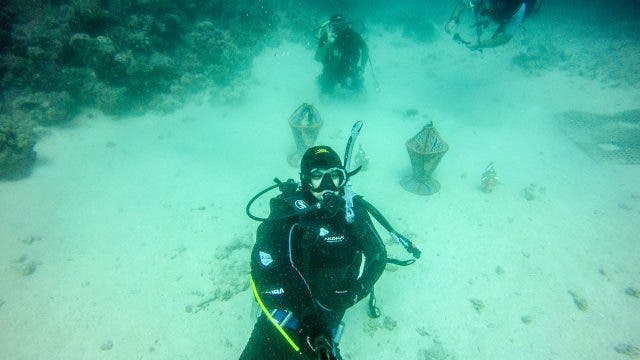 Yaheya is an avid deep-sea diver and loves the Red Sea shore. He has only one word for it — "special." He has taken part in the beach cleaning drives. He was also part of the group that cleaned the Corniche some eight years ago with Prince Sultan Bin Salman, president of the Saudi Commission for Tourism and National Heritage.
Yaheya has previously dived in Dubai and Yanbu. He said Jeddah's beach stands apart from others in the region. "The ships lying on the bed of the sea around Jeddah make the dives worthwhile. Moreover, the mountainous coasts are a perfect set to the coral reefs," he added.
He said the types of fish one is most likely to encounter during a dive are: Sergeant Scissortail, various Butterflyfish, Barracuda, Redtooth Triggerfish, Coral Grouper, Wrasses, Goatfish, Parrotfish, Stingrays squids and sharks. Yes, sharks!
He says he has seen sharks as big as three meters.
"My instructor used to say: 'Don't panic when you see a shark and it will not panic.' So we leave it alone and it leaves us alone."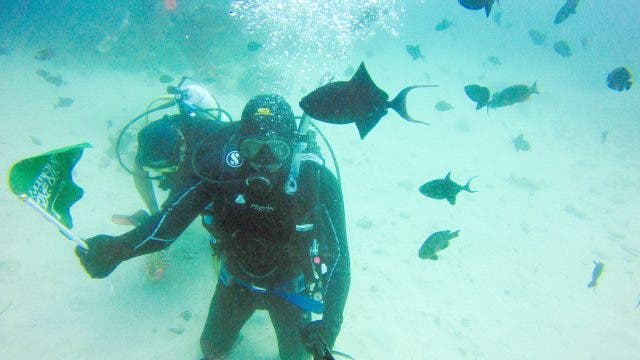 The open water portion in the Red Sea is amazing, according to Yaheya. Although we are into June, it was still beautiful underwater. "The best time to go diving around Jeddah is February and March as visibility is great around at that time of the year. The temperature of the water is also perfect," he said.
There are multiple factors as to why the Red Sea diving experience is so special. Water temperature is said to be perfect, visibility is good, there is tons of coral and an avid sea life.