Lebanese women in Christian village carry guns after suicide blasts
No group has yet claimed responsibility, although many in Lebanon suspect ISIS were behind the attack
Several women have taken up arms after two waves of deadly suicide bombings in a Lebanese Christian village on Monday, pictures show.
News of the bombings, which took place in two waves on Monday, killing five people, have shaken tiny Lebanon, which borders war-torn Syria.
The first group of bombers attacked before dawn and the second later at night, two of them blowing themselves up near a church.
No group has yet claimed responsibility, although many in Lebanon suspect ISIS were behind the attack.
On Tuesday, Lebanese troops detained 103 Syrians for illegal entry into the country in a security sweep.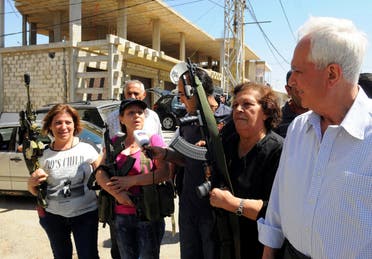 "The attack on the Lebanese national security and the unfamiliar manner in which it was executed usher in a new kind of phase in the state's confrontation with the dark forces of terrorism," a Cabinet statement said.
The bombings triggered fear and panic among Qaa's residents and a deepening sense of foreboding in Lebanon, which has grappled for over five years with spillovers from Syria's civil war.
Tuesday was declared a national day of mourning and authorities postponed funerals for the five killed in Monday's bombings, citing security reasons. A major religious event scheduled in the capital, Beirut, by the militant Hezbollah group was also postponed.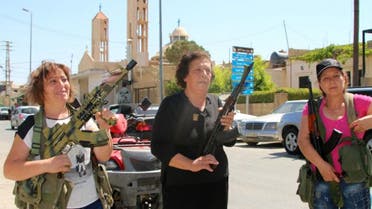 Qaa and the nearby Ras Baalbek are the only two villages with a Christian majority in the predominantly Shiite Hermel region, where the Shiite Hezbollah group holds sway.