'Pretty as a Princess:' How Disney films are impacting young Arab girls
A study by a US university released earlier this month found that the Disney Princess brand is not as "safe" as many parents think
When Disney's "Frozen" came out in 2013, parents around the world vented their frustrations at how their little girl(s) became attached to the infamous Elsa and Anna – they just wouldn't let it go.
But now, parents are being urged to delve further into their kids' Disney obsessions, especially keeping an eye on the entertainment giant's "princess culture."
A study by a US university released earlier this month found that the Disney Princess brand is not as "safe" as many parents think.
It found that girls who strongly adhere to the female gender stereotypes seen in Disney productions were found to be "not as confident that they can do well in math and science," Brigham Young university's Sarah M Coyne said.
While this may be the case with the predominantly Western Disney audiences, the brand's princess culture is also echoed in the Arab world, according to Arab sociologist Dr. Mohammed Farid.
"There is a princess theme that is common between the Western and Arab worlds," Dr. Farid said, in reference to how the Gulf region in particular views princesses and royalty in general.
"Disney reflects the stereotypes you'd expect to attach to princesses – to be beautiful, knowledgeable and obedient. This is seen not only in Disney – but also our old stories about princesses and in the real lives of royals."
Animated recreations of classic works of Middle Eastern literature, such as Arabian Nights, frequently feature tales of distressed women, such as the series' Princess Nida, in need of rescuing, while at the same time demonstrating a cunning, intelligent side.
This is also seen in animated cartoons featuring Arabian princess Scheherazade, the storyteller of One Thousand and One Nights, depicted as a dainty, soft-spoken legendary queen. And, indeed, when it comes to Disney - a certain Arabian royal comes to mind, Princess Jasmine in Aladdin.
'Girlie-girl culture'
But when it comes to Disney, the effect the princesses have on children is far more wide-ranging because, as Dr. Farid simply puts it, "all our kids watch it."
Disney's Princess brand debuted in 2000 and has made an estimated revenue of more than $5.5bn through the sale of toys, games, figurines and multiple fashion accessories, according to the Guardian.
Still, Dr. Farid believes that Disney is reinforcing a concept that already exists in Arab cultures and their perception of royalty.
"It all comes down to gender issues and ideals that are also seen in Arab societies – what the 'ideal' type of woman is; what the 'ideal' body image is; how one can be a Sleeping 'Beauty' or a Cinderella."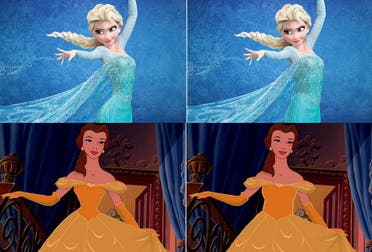 In the study, Coyne said that girls with body esteem issues were more likely to "engage more with the Disney Princesses over time."
She added: "Disney Princesses represent some of the first examples of exposure to the thin ideal. As women, we get it our whole lives, and it really does start at the Disney Princess level, at age three and four."
Emirati gender studies expert Aisha Ibrahim Zayed Al Ali believes Disney has also played a part in making children materialistic.
"Disney played a role in changing the imagination of both girls and boys; in transforming their minds to apply more material thinking.
"In the Gulf, girls and young women are too concerned with how pretty they look and how they are dressed," Ali said, adding that Arab societies need role models such as "doctors, inventors, writers, scientists, the list goes."
In 2006, a New York Times op-ed by Peggy Orenstein is believed to have been among the earliest, most prominent pieces to rouse the debate.
She wrote: "As a feminist mother … I have been taken by surprise by the princess craze and the girlie-girl culture that has risen around it … If trafficking in stereotypes doesn't matter at 3, when does it matter? At 6? Eight? Thirteen?"
And the trend continues to be persistent, with one online magazine recently making the effort to sift through celebrity images to find the "50 Times Celebrities Dressed Exactly Like Disney Princesses."
Many girls even women grow up to want Disney-inspired weddings and, seen frequently in the Arab world, Arabian Nights or Aladdin-themed ceremonies.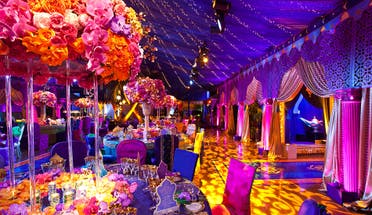 'Fat and thin'
But some parents believe that the Disney hype does not always have to have a negative impact on girls.
Dubai-based parent Heba Darraj says both her daughters have no self-esteem issues, despite their high exposure to Disney princesses.
"Both my daughters are confident with no body issues because we don't talk about the concept of fat and thin."
"The only negative part for me is that TV in general restricts creativity and kids stop imagining new things if they watch it most of the time, if not all of the time."
So what can be done to cushion the effect of entertainment on children?
"I'd say, have moderation in all things," Coyne recommends in the study. "Have your kids involved in all sorts of activities, and just have princesses be one of many, many things that they like to do and engage with."