First Saudi Snow City to open on Wednesday
Visitors will now be able to spend their time in a cool and entertaining atmosphere of under three degrees Celsius year-round
In the presence of Saudi Prince Faisal Bin Bandar Al Saud, Governor of Riyadh, Al Othaim Leisure and Tourism Company announced Sunday that the first Snow City in Saudi Arabia is in its final preparation stages. It will be launched at Al Othaim Mall Rabwa in Riyadh on Wednesday (July 13). Snow City upholds highly advanced standards with the best safety measures, providing a realistic snowy environment that offers visitors the opportunity to experience real snow for the first time in the Kingdom. Visitors will now be able to spend their time in a cool and entertaining atmosphere of under three degrees Celsius year-round.
Fahad Bin Abdullah Al Othaim, Chief Executive Officer, said: "A touristic attraction of this magnitude coincides with the Kingdom's 2030 vision as well as the direction of the wise governance of the Custodian of the Two Holy Mosques King Salman bin Abulaziz Al Saud, which aims to boost and develop internal tourism. This renders it an attractive and lucrative industry that contributes to the Kingdom's economic diversification plans in order to propel the national economy and create new jobs for Saudi nationals."
Al Othaim added "Snow City is considered to be the first and largest comprehensive snow attraction in the Kingdom. It has been constructed on a 5000sqm area with a cost of around 100 million Riyals and with an hourly capacity of 350 people. The Snow City is also host to various entertainment activities offered for its visitors, including 12 different activities including a panoramic suspension bridge, ice bumper cars, sledge and ski zone, rope courses, climbing wall, snow mobiles, and many others."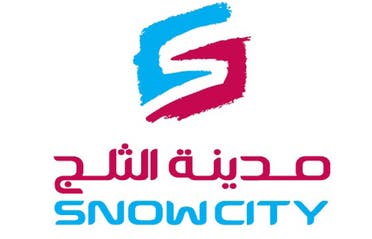 Additionally, Snow City provides exceptional offers and diverse entertaining events which combine the beauty of the city and the quality of the services available for men and women, allowing them to have the most memorable experiences. The city's mascot 'Thaluj', the snow man, and the penguin 'Batriqo", will welcome and engage visitors all day long. The Snow City is an exciting touristic attraction that offers a unique real snow experience for children and their parents alike at affordable prices.
The Snow City at Al Othaim Mall Rabwa represents a vast leap for the tourism industry in the Kingdom. It offers brilliant innovations and stylishly designed ice huts which feature breathtaking views and bright colors, offering more comfort and pleasure to all visitors. Moreover, an events and celebration venue has been designated at the site, including a series of popular restaurants to satisfy all tastes.
Al Othaim Leisure and Tourism Company specializes in the planning, operation and management of attractive touristic projects and innovative entertainment attractions. A pioneer in the industry, the company has also completed a range of other entertainment projects located in major cities across the Kingdom and other Arab countries, including Saffori Land, Faby Land, My Town, Action Zone, Slash Water Park, and Extreme Zone.
This article was first published by the Saudi Gazette on July 11, 2016