UK plumber who won $19 mln fortune goes back to work to escape 'boredom'
The lucky plumber really enjoys his job and doesn't want to let his customers down, he says
A Scottish plumber who won $19 million in a lottery prize last week went back to his job two days later in order not to be "bored."
John Doherty, 52, who hails from the Scottish village of Elderslie, has been in the plumbing business for 32 years and "really enjoys" his work, the UK's Daily Mail paper reported.
After scooping in the prize, Doherty claimed that he returned to work to avoid letting down loyal customers – and to escape boredom on the weekends.
I'm doing stuff that was arranged before all this happened," said Doherty.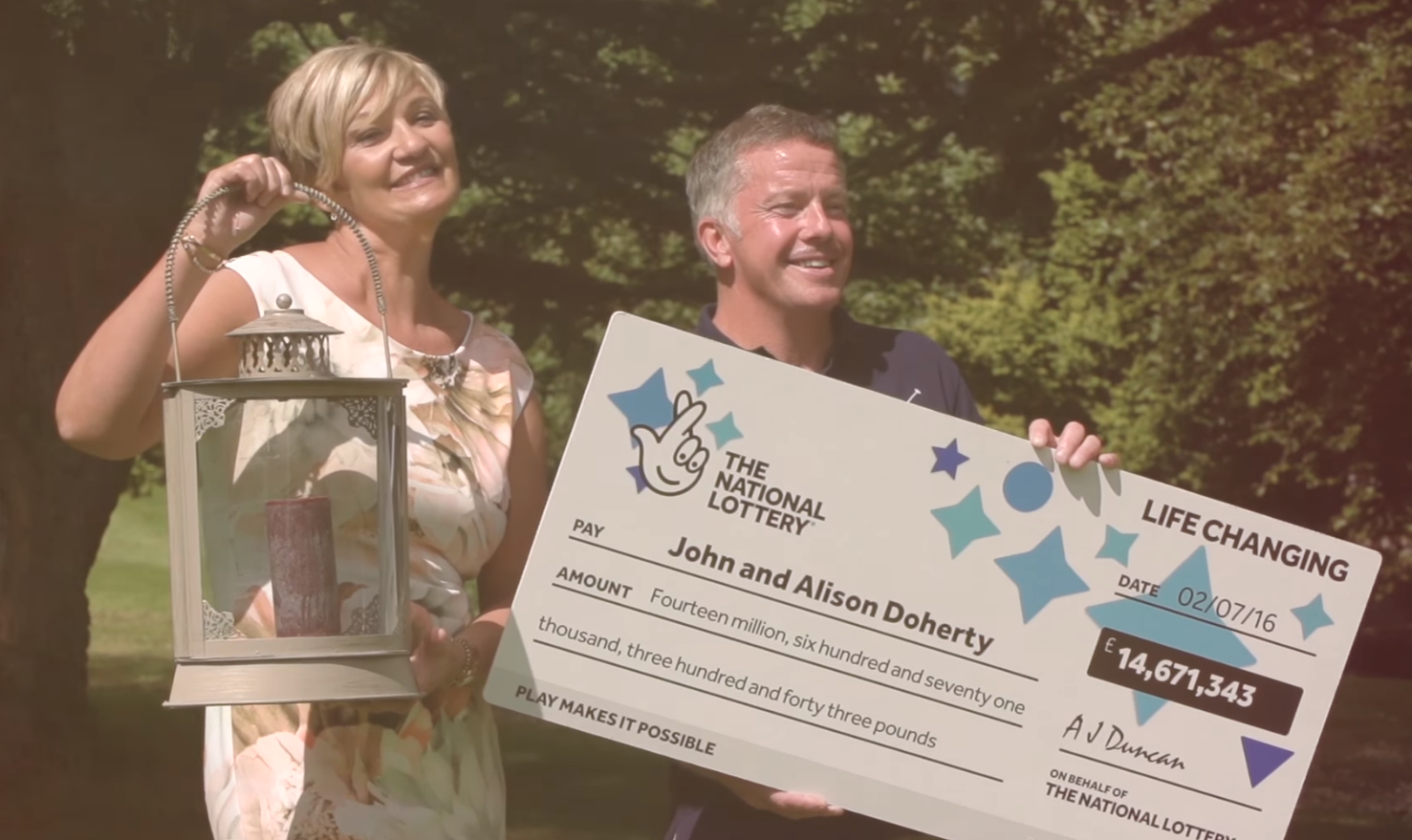 Doherty owes his new-found wealth to his wife Alison, who bought the winning ticket in a local store.
The plumber, who is also a father of two, seemed completely unaffected by his win during a brief phone call with Al Arabiya English. According to the Daily Mail, he celebrated the news by ordering pizza. The bill came to $60.
Doherty also splurged on a $390 designer handbag for his wife. He added that he will be using his new fortune soon, adding "I will treat myself – but once it's all settled down a bit."
Muted response
The plumber's muted response to his win came as no surprise to Zeta Yarwood, a Dubai-based life coach and career consultant.
"It completely depends on where their values lie," Yarwood said.
"If he's not particularly motivated by money then winning a 19 million dollar ticket might not mean anything to him."
The life coach added that for many, having a "sense of purpose" is key.
Yarwood warned that a loss of identity and purpose can come alongside large windfalls.
There are other dangers too. About 70 percent of people who unexpectedly come into possession of a fortune lose it within a few years, according to US statistics.
Yarwood recommends using the advice of a reputable financial advisor and investing a portion of the money in long-term investments such as real estate.
But winners should enjoy spending some of their riches, she added.
"They might want to compile a bucket list and write down how much those things would cost and put that to one side to go do all of these things."