Meet one of Egypt's first female bodyguard
Many gyms in Egypt would not initially hire Hind Wajih because of her gender
For the first time in Egypt, a female is being hired by public figures, artists and VIPs as a bodyguard after her success as a bodybuilding trainer.

Hind Wajih, who's in her 20's, has practiced Karate, Kung Fu and Aikido and played as a football defender.

Speaking to Al Arabiya News Channel, she said that she began practicing Karate at the age of 14 and then participated in the country's championship and won the title, adding that she later practiced Kung Fu, Jeet Kune Do, Muay Thai and Aikido and then played football and joined a women's football club where she played as a defender.

Wajih, who's been recently assigned as a fitness trainer for the Goldi Club's football team said she is finally settled with practicing bodybuilding.

She said many gyms would not initially hire her because of her gender, so she had to work with women who were training to lose weight and get fit.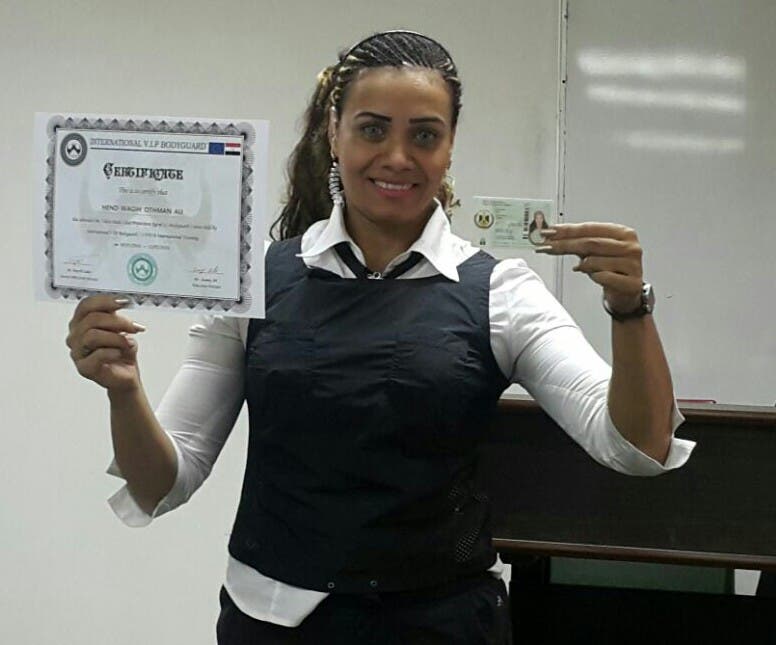 Wajih, who graduated from the physiotherapy department at the physical education college, said that after training in bodybuilding, she decided to train at a company to become a personal bodyguard.
She worked for a while in guarding public figures and at artists' concerts and then attended a course affiliated with a German institution that allowed her to work in guarding ambassadors and diplomats.

Wajih noted that working as a bodyguard requires fitness, quick reflexes, concentration and attention to detail.
This article is also available in Arabic on AlArabiya.net.