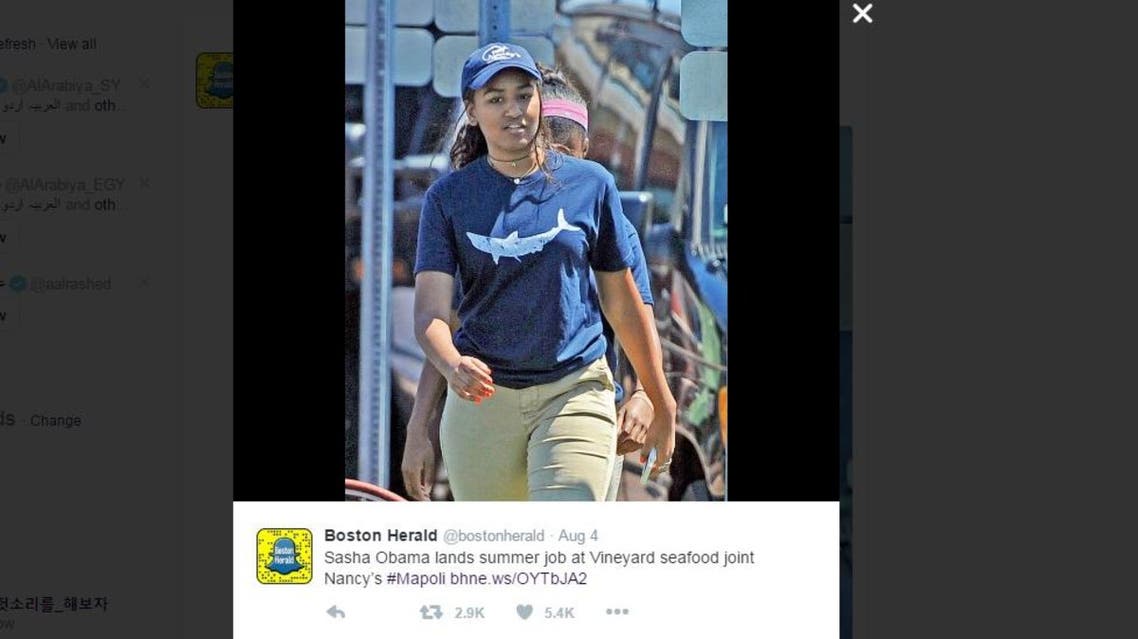 Sasha Obama lands summer job at restaurant owned by Arab-Americans
The youngest Obama is currently working at Nancy's restaurant on Martha's Vineyard, a hot spot owned by Joe Moujabber and Doug Abdelnour
When Sasha Obama, daughter to the most power US politician, is at the White house, she has a staff of cooks waiting to fulfill her every craving 24/7.
This summer, she'll be busy bussing tables at a Martha's Vineyard owned by Arab-Americans.
The youngest Obama is currently working at Nancy's restaurant on Martha's Vineyard, a local hot spot that serves fried seafood and milkshakes.
The restaurant is reportedly co-owned by Joe Moujabber and Doug Abdelnour – Arab-Americans with ancestry from the Levant.
Sasha is believed to be working there until Saturday, when the rest of the Obamas are expected to arrive for the president's annual summer vacation.