No filter: 6 celeb snapchats that prove they're just like us
In this day and age, if you want to see how the other half live all you need to do is jump on social media
In this day and age, if you want to see how the other half live all you need to do is jump on social media. Since the introduction of Instagram and Snapchat, we've been gaining access to the lives of the rich and famous in a way that has never been experienced before. Social media has been pivotal in documenting the daily habits, not to mention the sometimes ridiculous displays of wealth, of our favourite celebrities. They travel on private jets, dote on designer threads, collect supercars and frolic in homes the size of small castles. Sure, it's a lifestyle most of us can only be envious of, but if Snapchat has proved anything, it's that celebrities are normal people too. From Chrissy Teigen to Kim Kardashian (shock, horror), here's some of the most relatable things celebrities do on Snapchat.
Their mothers still cook for them
One moment Chrissy Teigen is pottering over pasta in Italy, the next, demonstrating how to make the perfect boiled egg. Okay, we get it, the girl can cook. She isn't afraid of the kitchen and that alone makes her totally normal. But the real clincher? Snaps in which the supermodel revealed nothing beats her mum's cooking. Teigen posted videos of her Thai-born mum sitting in her living room making papaya salad, with one captioned "How a real G makes papaya salad." Oh the feels.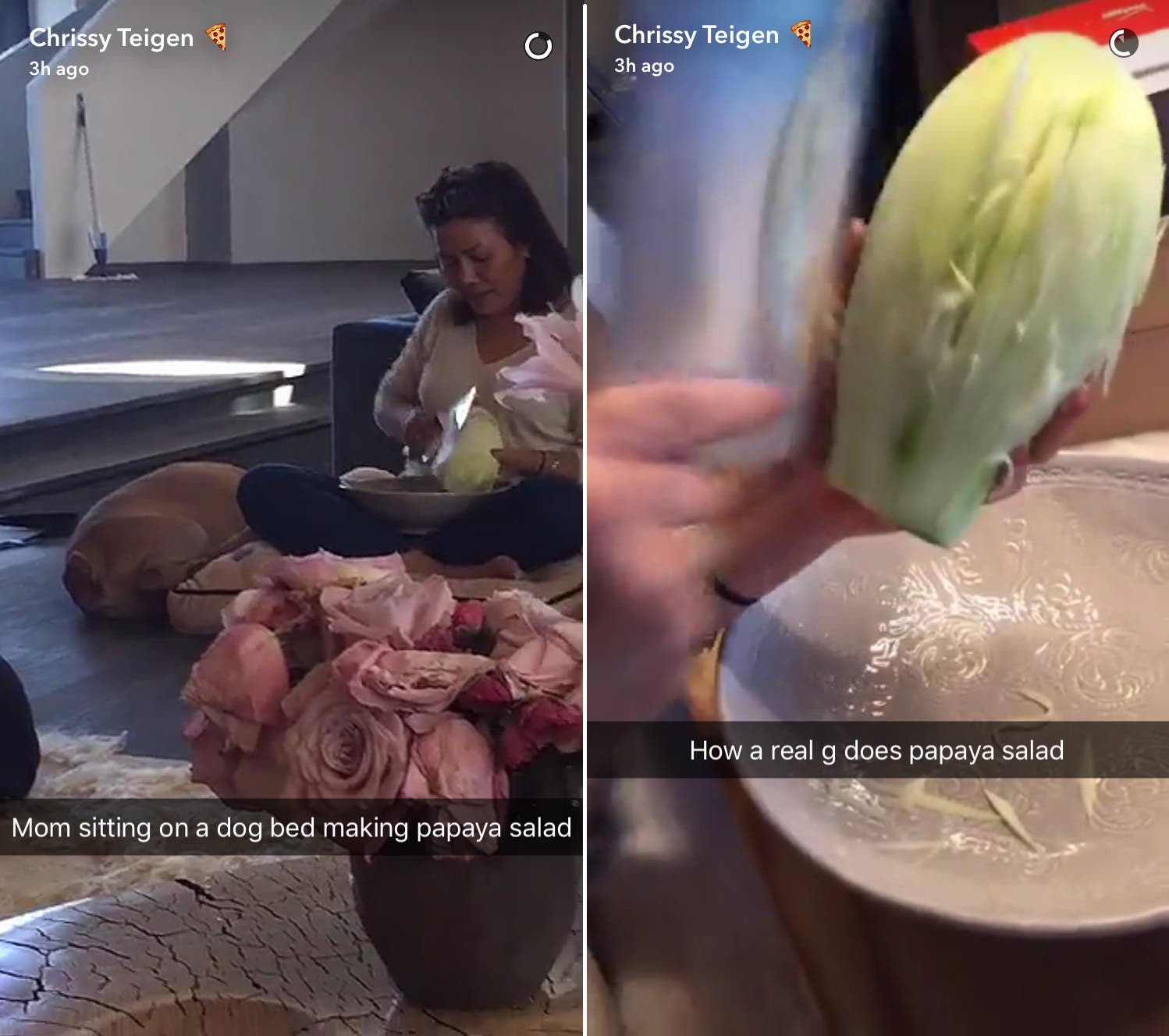 They let their kids do their make-up
If you're already following Kate Hudson, one of the most entertaining and refreshingly real, celebrity accounts on Snapchat, you'll be familiar with her playful posts. But this one takes the cake. The actress recently uploaded a series of Snapchats in which her five-year-old son, Bing, is doing her make-up, complete with yellow, pink and blue eyeshadow. The best bit? Hudson is a great sport and her creative encouragements make her one cool mum.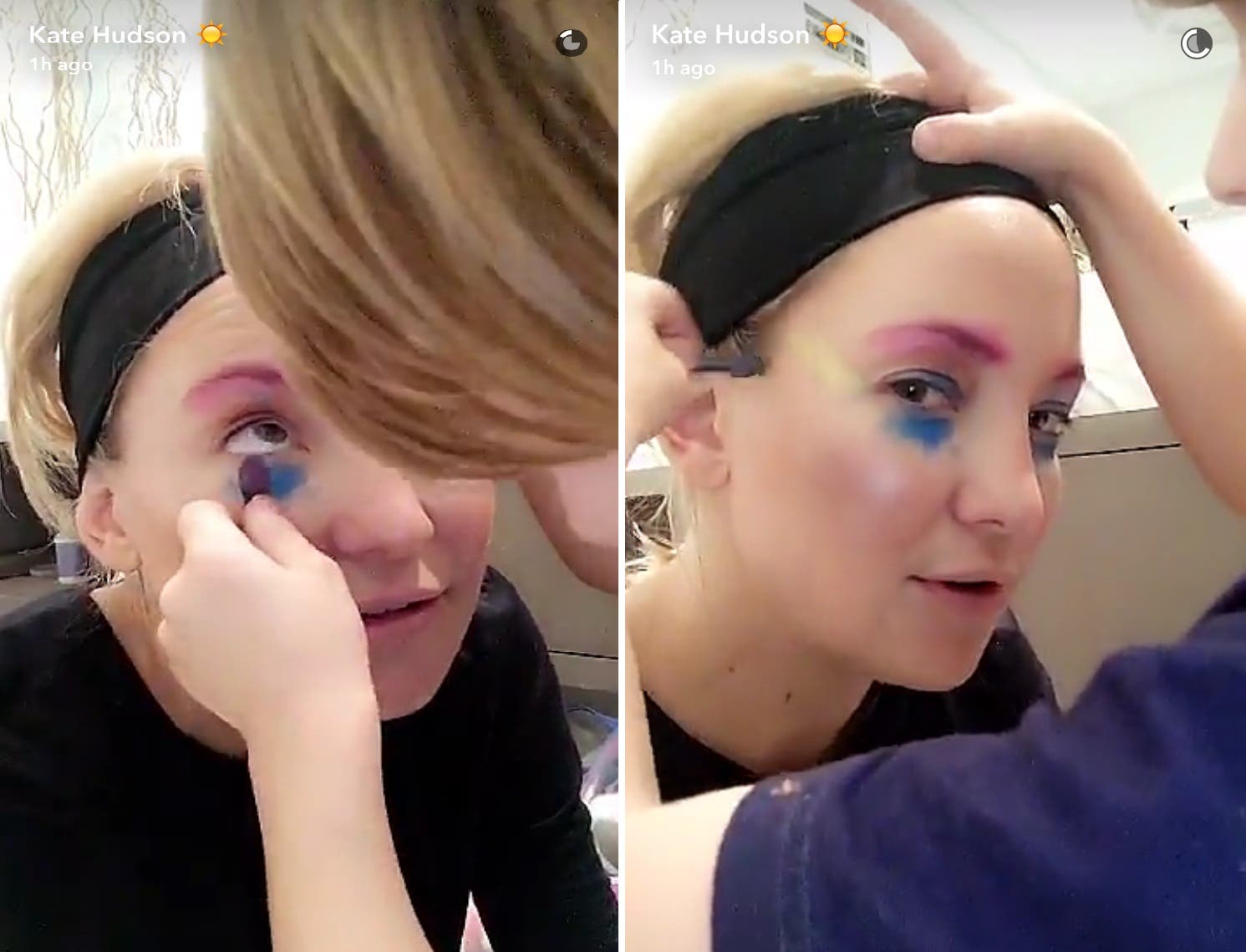 They get neck pain
Kim Kardashian West may not be the most real person on the planet, but her first-world problems are just like ours. She recently uploaded a video to Snapchat showing a collection of new posturepedic pillows she intends to try, claiming that she's convinced her pillow is the cause of her neck pain. Okay, so it's a little excessive and we know she probably didn't go out and buy those pillows herself, but hey, we can totally relate to neck pain.
They lose their shoes during a night out
Props to Chrissy Teigen. The ultimate cool girl, supermodel, mum and wife of John Legend is not too precious to let us know she occasionally lets her hair down. She recently uploaded a photo of her designer heels en route via chopper to a party in New York City. Totally not normal. But hours later, the post was followed up with a photo of her pouting at the airport, barefoot, with the caption, "Lost my shoes. Airport barefoot" Good humour or true story, we don't care, fact is, she's in touch.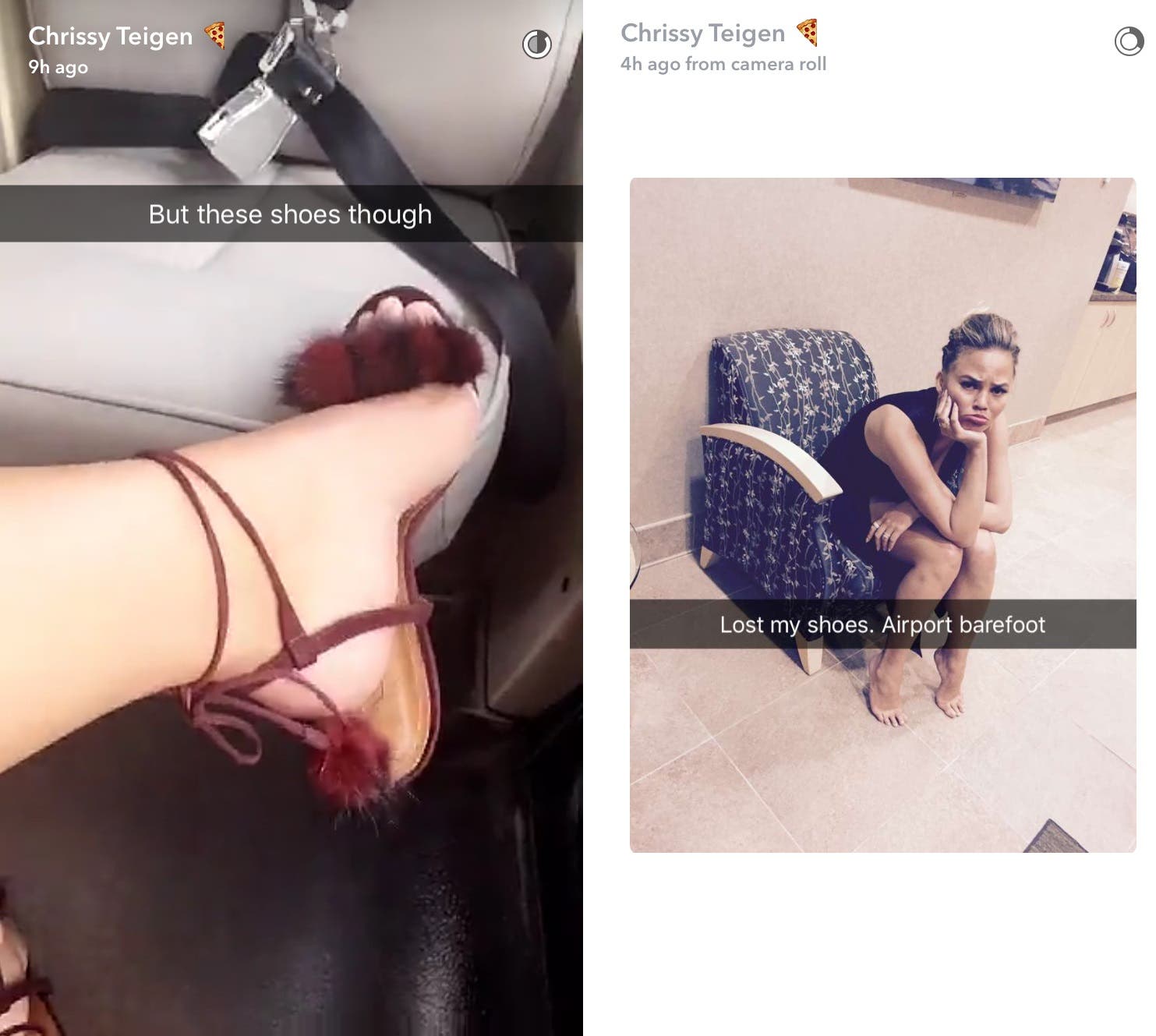 They try alternative therapies
Whether it's to aid fertility or assist with muscular pain, when traditional medicine just isn't working, many of us turn to alternative therapies, Kim Kardashian West included. Perhaps treating aforementioned the neck pain, the reality star documented a recent acupuncture session when she posted this Snapchat from inside her mega mansion.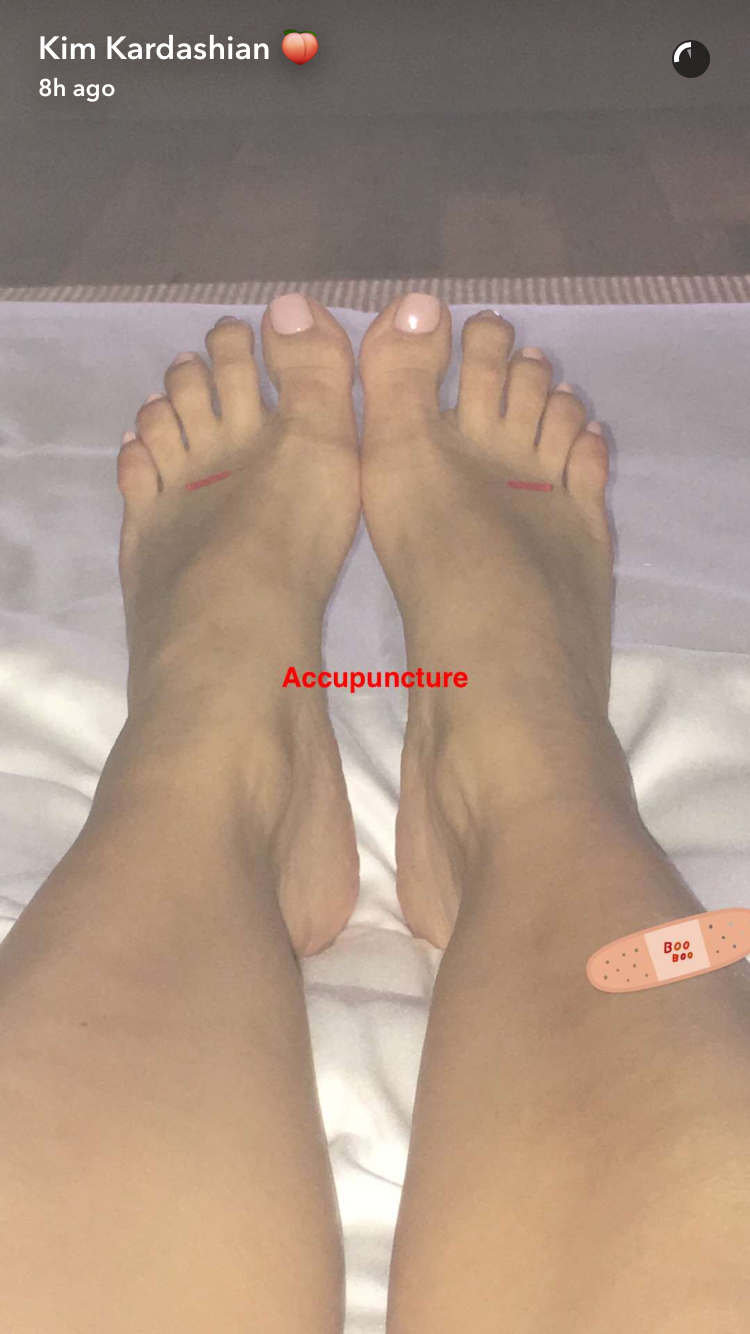 They use sunscreen religiously
Sometimes it's easy to forget that celebrities have concerns just like everyone else. When it comes to sun damage, aging and cancer, no one is immune, not even Kourtney Kardashian. Often videoed working out in the sun each morning with sister Khloe, the oldest sister posted this snap of an SPF 46 sunscreen she claims to use daily, which clearly shows she knows the importance of looking after your skin.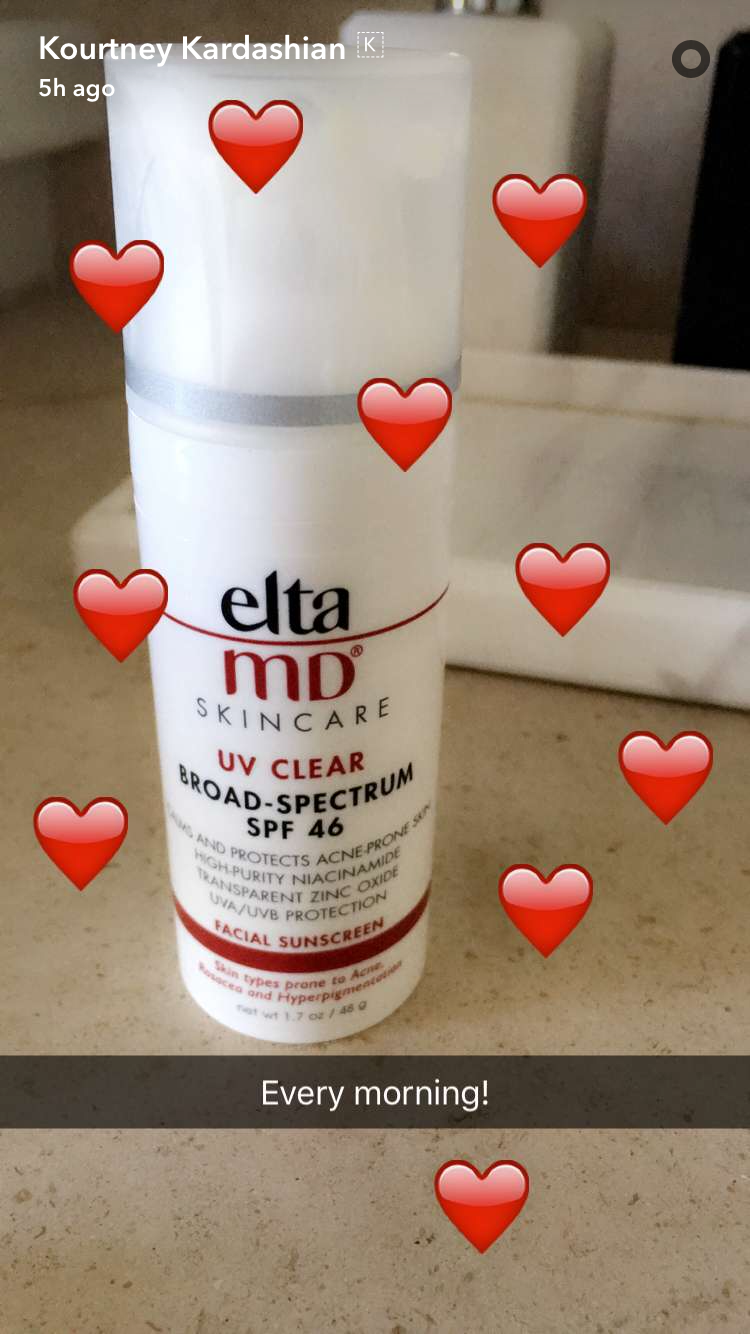 Save
Save
Save
Save