Dubai Opera House set to serenade the city as the curtain lifts
If you've ever mock sung "Figaro, Figaro, Figaro," Dubai Opera's performance of the "The Barber of Seville" is the perfect outing for you
Dubai is set to be serenaded by a line-up of world-class performances, as the city's first opera house lifts the curtain on Aug. 31.
Overlooking the iconic Burj Khalifa and Dubai Fountain, the 2,000-seat Dubai Opera House has already announced a slew of performances to satisfy even the hungriest of culture vultures.
The season will launch on Wednesday with a concert by renowned Spanish tenor and conductor Plácido Domingo, who has performed more than 4,000 times and played 147 roles over the course of his career, leading him to be dubbed "the king of opera."
With tickets for the opening show selling out within three hours, opera fans need not worry as organizers have promised a season full of shows at Dubai's first purpose-built, multi-format performing arts theater.
"Dubai Opera is bringing a spectacular calendar of performances, from defining operas to exhilarating ballets and compelling classical music in our opening year," CEO Jasper Hope said in a statement. "The line-up of performances will be a revelation for culture-lovers in the city."
From masterpiece comedic opera "The Barber of Seville," to historic opera "The Pearl Fishers," which was first performed in 1863, there is something for everyone, including fans of the Russian state ballet, which will perform "Giselle," widely considered one of the greatest romantic ballets of all time.
Dubai Opera's schedule includes theater, comedy, rock, pop and jazz shows. It will host Emirati singer Hussain al-Jassmi, flamenco superstar Sara Baras, and sitar player and composer Anoushka Shankar, recipient of five Grammy Award nominations.
Sneak peak
On Tuesday, Al Arabiya English was treated to a rare sneak peak of Dubai Opera's first offering of Gioachino Rossini's "The Barber of Seville," performed by Fondazione Teatro Lirico "Giuseppe Verdi, Trieste," an opera house located in Trieste, Italy.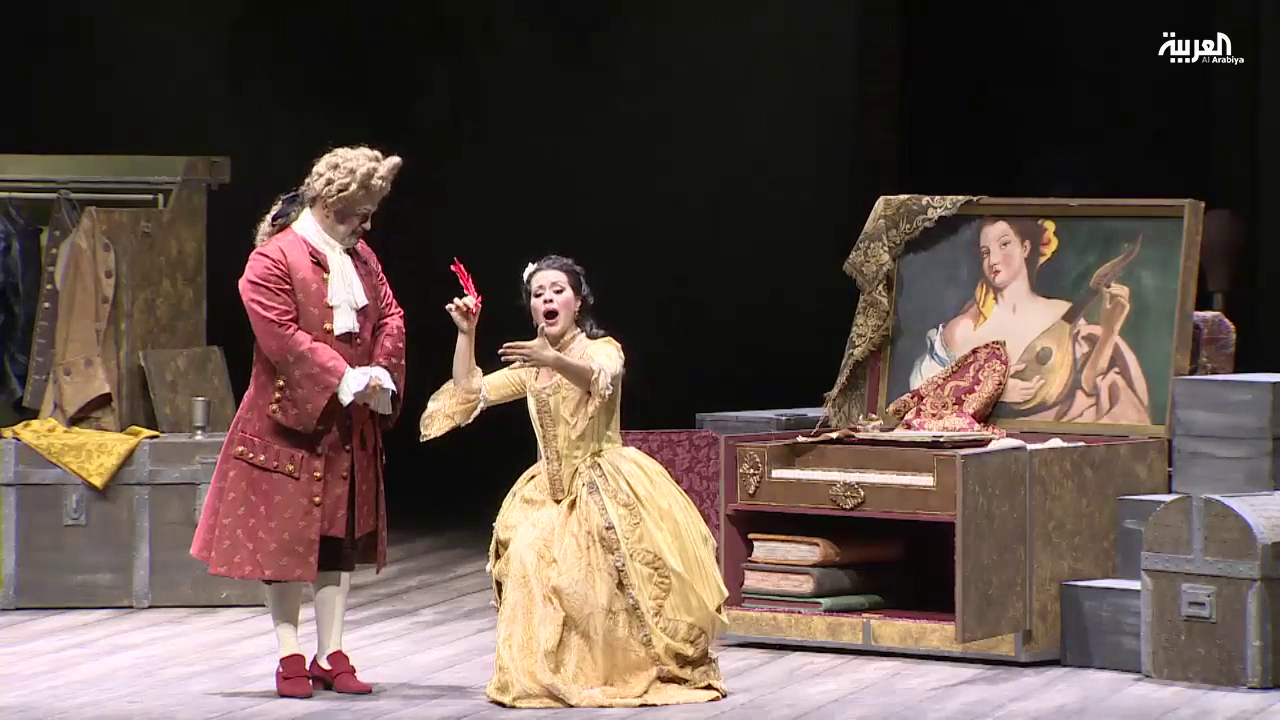 Widely seen as one of the greatest comic operas ever composed, "The Barber of Seville" centers on the adventures of handsome young Count Almaviva as he courts the lovely Rosina despite her jealous guardian's attempts to stop him.
The handsome aristocrat enlists the help of his scheming barber and jack of all trades Figaro, to make for a crowd-pleasing play full of crowd-pleasers which have seeped into pop culture – if you've ever mock sung "Figaro, Figaro, Figaro," this is the perfect opera for you.
But will Arab audiences embrace the opera? Stefano Pace, CEO of the Italian theatre company performing "The Barber of Seville," seems to think so.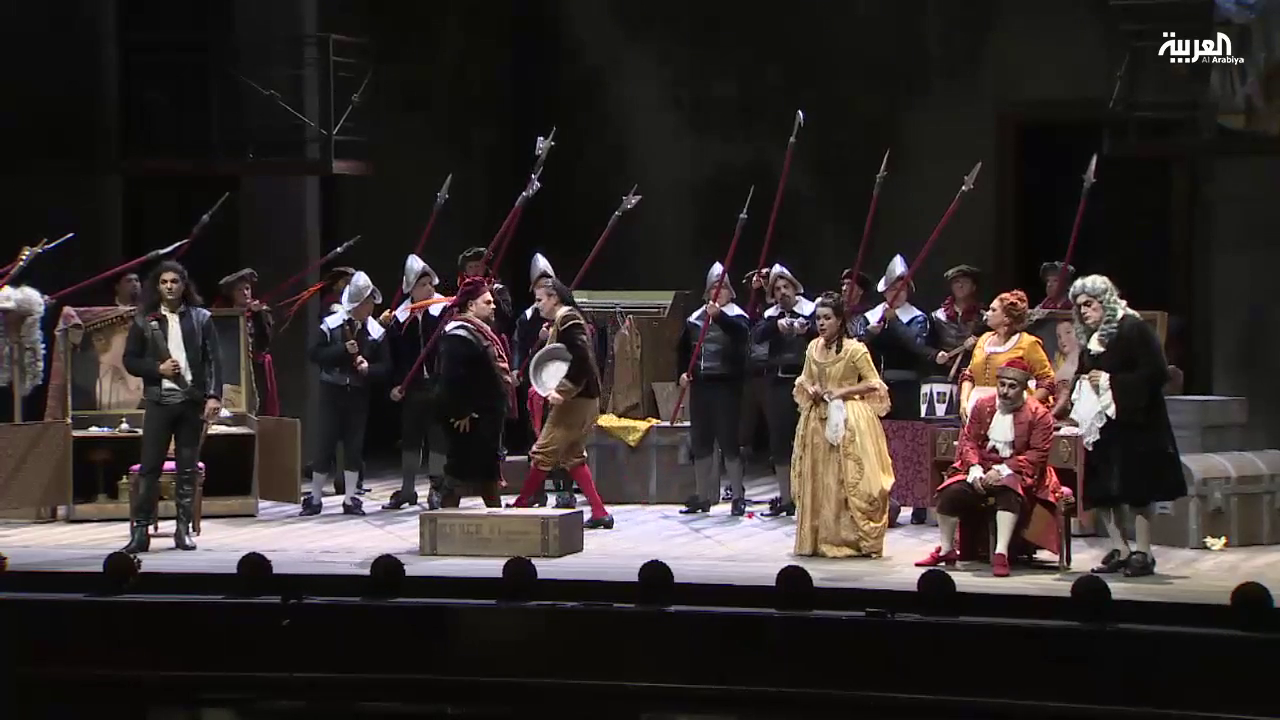 "We are here at an important and exciting time," he told Al Arabiya English, "we are doing our best to bridge the gap between East and West."
The attempts to bridge the gap are evidenced in the inclusion of a screen above the stage which runs English and Arabic subtitles along with the Italian-language play, a welcome touch for opera novices.
Opera House
The iconic building, owned by real-estate heavyweight Emaar, acts as a venue for theater, concerts, art exhibitions, orchestra, film and sports events, and is a self-proclaimed "definitive destination for performing arts in Dubai."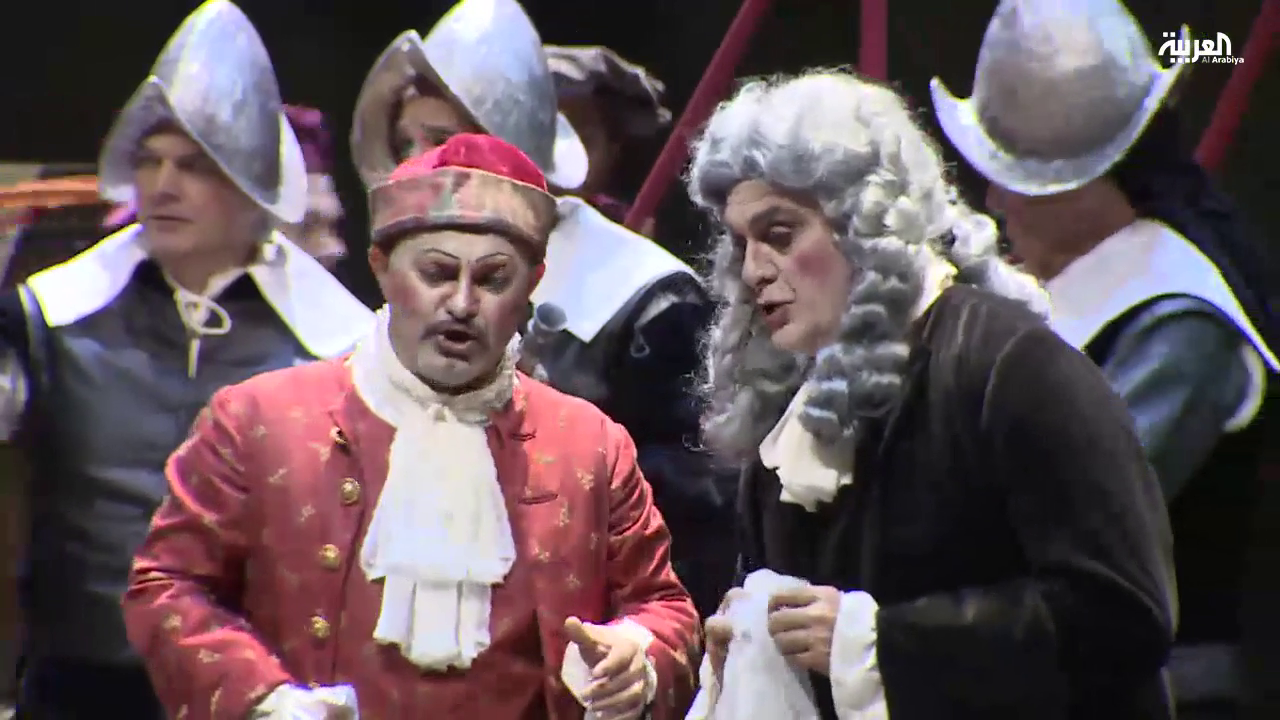 The design of the building is inspired by the traditional sailing vessels of the Arabian Gulf, the wooden dhows that are still seen sailing on Dubai Creek, so much so that the viewing balconies in the opera house look like ships' hulls protruding from the walls.
Designed by architect Janus Rostock, the inside space has the ability to transform into three modes: theatre, concert hall and flat-floored space.
Save
Save