Handy guide to hajj: Six essentials you didn't know you needed
You do not want to be consumed by thoughts of discomfort and kept away from your primary focus of worship
Hajj, the pilgrimage to Makkah, is right around the corner. If you are participating in hajj this year, it is important to have the energy and strength to endure the physically demanding journey. You do not want to be consumed by thoughts of discomfort and kept away from your primary focus of worship. Here is our ultimate hajj packing list to keep your health in check.
Hand sanitizer
Keeping hands cleans helps prevent sickness and germs spreading. Because you are on the go, a hand sanitizer is a good alternative to hand-washing. Pack an alcohol-based hand sanitizer containing at least 60 percent alcohol, or antibacterial hand wipes. Whenever soap and water become available, wash your hands immediately.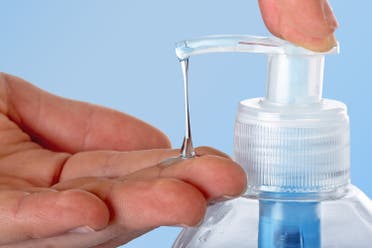 Healthy snacks
It is important to keep sugary snacks in your bag at all times in case you feel faint during your journey. Good options are dried fruits, biscuits and candy. Chocolate is not the best option as it is likely to melt in the heat.
These snacks are especially handy for diabetics in case they go through a hypoglycemic episode. If you feel faint and find your blood glucose levels low, have two tablespoons of raisins and recheck your glucose level after 15 minutes. If it continues to be low, have more raisins and repeat the step.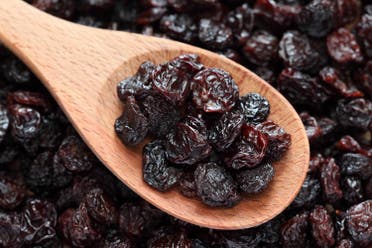 Oral rehydration solution packets
Because you may experience diarrhea, vomiting or sweat loss during your hajj journey, oral rehydration solutions can come in handy. They commonly contain potassium, salt and carbohydrates, which help replace lost fluids and prevent dehydration. They are easy to carry and use. Just dissolve the powder in water and sip.
Vitamin and mineral supplements
As it is easy to get run down and ill when traveling in a crowd and in an extreme environment, vitamin supplements and immunity boosters are worthwhile, especially if you feel you are prone to illness.
Although the evidence for zinc remains controversial, taking zinc supplements may boost your immunity, help fight the common cold and prevent respiratory infections. Antioxidant supplements such as vitamins A, C and E, as well as selenium, may protect your body from free radicals and boost its disease-fighting power.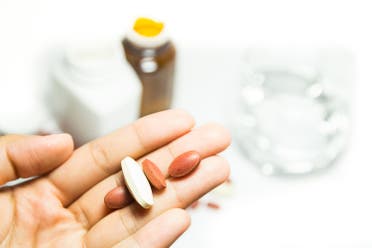 Sunscreen lotion
With a sunny climate and an average temperature of 42°C, this year's pilgrims are at risk of sunburn and sunstroke. You will need the best-quality lotion you can find. When choosing sunscreen, look for lotions that have both UVA and UVB protection, and at least SPF 15. Apply sunscreen 30 minutes before you head out, and reapply every two hours. If you are fair-skinned, the best advice is to cover up and apply the lotion more frequently.
Medication for pre-existing conditions
Before you travel, get a signed and dated letter from your doctor that includes all your medical conditions and the list of medicines you are on, if any. Pack all your medicines in their original containers, properly labeled with the dosage regimen. Ask your doctor which medicines to pack for common illnesses you may face during your journey, such as sore throat, cough, constipation and diarrhea.
Save
Save

Save