My Eid al-Adha: How Muslims around the world celebrate
How do you celebrate your Eid? Curious to find out if it really does differ from country to country, we ask five Muslims about their traditions
As Muslims around the globe gather to celebrate Eid al-Adha, which marks the end of the hajj pilgrimage, many wonder if festivities are the same the world over.
How do you celebrate your Eid? Curious to find out if it really does differ from country to country, we asked five Muslims, each living in a different part of the world, to give us insight into how they mark the occasion.
Ahmed al-Yafei, Music Producer, Emirati
Celebrating Eid in the UAE: "As an Emirati family, three things highlight our Eid – families visiting each other; amazing Emirati sweets, and kids competing to collect the biggest 'Eideya' (money given out to children during Eid). But in my opinion, you're never too old to receive Eideya!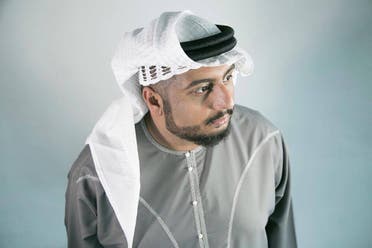 "Eid traditions are very important; the day starts with Eid prayers and we make sure that children join us in the morning, in order to learn how to embrace the spirit of Eid from an early age. After that, the gathering usually starts at the family house, where the whole family gathers and kids play around and start comparing how much Eideya they received. Some of the boys also love to show their talent in the etiquette of serving traditional Arabic coffee to the family's guests.
"Our traditional lunch usually includes Machboos and Harees. And you can't miss local desserts like Lgeemat and Chibab!"
Nazneen Arif, Social Worker, British
Celebrating Eid in the UK: "We celebrate Eid a bit differently in my family. On the actual day of Eid, the male adults and children go to the mosque for Eid prayers, while my mum will be busy cooking sweet and savoury dishes. The men and children will return, and then we do a prayer at home and eat the food.
"If it's a work day – and it usually is… after all, we don't get Eid off over here! – I usually go to work. We still have Eid lunch or dinner, but it's not as big as when Eid takes place over the weekend. Then all my siblings, as well as husbands, wives and children make it home. We all get involved in the cooking, preparing a mix of Asian and English dishes, and everyone gathers at my mum's for a late afternoon/evening dinner.
"Eid is mainly for the children, so we make sure the house is decorated with balloons and banners so that it's memorable for them. We sometimes do 'Secret Eid' between the siblings – it's basically the Muslim version of 'Secret Santa'!"
Omar Abu Omar, Digital Marketer, Jordanian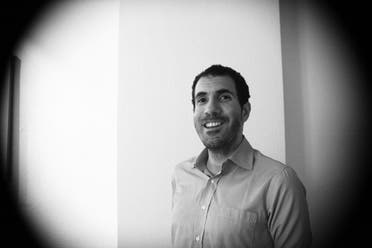 Celebrating Eid in Jordan: "I spend Eid occasionally with my family in Amman, Jordan, and my typical first day of Eid starts with waking up early for a short jog in the empty streets of the capital. Afterwards, I have a light breakfast with my father at home, followed by family visits with him and my uncle to their side of the family.
"Visits are followed by lunch with the direct family – either at home or at a Middle Eastern restaurant. We usually go for mansaf, or if at home, then my mother's specialties include magloubeh, koosa mah-shi and waraa e'enab.
"Come the evening, we visit the mother's side of the family and cap it off with a light dinner at home. If there were still any time left after that, I'd try to see friends based in Amman. As for Eideya, the older family members gift the young nieces and nephews money and offer some candy usually. Families exchange gifts such as chocolate and Arabic sweets (like kenafeh or baklawa, for instance) to visiting relatives and when they visit relatives themselves."
Mea Elerkessousi, Tourism & Hospitality Professional, Danish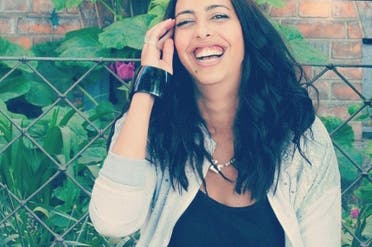 Celebrating Eid in Denmark: "My mother has always been the heart of any religious celebration; she is the glue that ties the family, and it definitely helps that she is an amazing cook!
"Growing up, my parents made a very conscious decision to highlight all the religious celebrations. Having been born and raised in Denmark an extra effort is required to create the 'mood' – Eid Al-Adha is no exception. My mum would invite all our Egyptian friends to spend Eid with us, where she would cook for everyone. She would invite as many as she can seat around the table and in the apartment. We tend to have fata [rice dish], fakhda (leg of lamb), boiled beef and roa'aa [crispy pastry filled with beef].
"There is no holiday during Eid in Denmark, so unless we are lucky for it to land on a weekend, we would all gather after work for an evening of celebrations, usually to eat as much as we can – dessert included! Eid is always about the gathering of the family and an excess of food. Now, with my own family we still go to my parents for dinner!"
Reem Gamal, Senior Engineer, Egyptian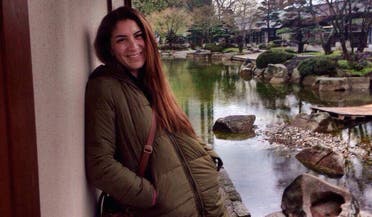 Celebrating Eid in Egypt: "Ever since I was a kid, both Eids meant visiting my (maternal) grandmother's house, as she owns a big house in the countryside. The whole family – including extended cousins – would gather and stay there over Eid.
"Eid Al-Adha revolves mainly around food and family – as does any Middle Eastern holiday, to be honest! On the morning of Eid, we wake up early for prayers – or try to sleep in, but that's nearly impossible with all the local kids saying the Takbir as loud as they can!
"After prayers the local butcher comes over to perform the traditional sacrifice, and then the women start helping out with cutting and dividing up the meat to be distributed to those in need.
"The rest of us – AKA the lazy ones who don't help – stuff their faces, from mid-morning in our pyjamas to when the last of the meat is packed and the place cleaned up. Then it's time for brunch, which usually includes homemade baked bread and a fry up of the meat. This is of course torture for the herbivores in our family, who hide out upstairs until the smell is gone! For the rest of us carnivores there's always a competition involving who can eat the grossest part of the cow without gagging! Haha."
"After brunch, it's time for Eideya, which is usually crisp new money for the older kids and toys for the younger ones. In the afternoon, the extended family come to visit my grandmother with an extra flurry of homemade cake, biscuits and tea.
"The rest of the evening is spent lazing around together as a family enjoying the day and putting all the kids to bed after all the excitement."

Save
Save
Save
Save