Release tension: Self-massage relief for lower back pain
Repeated muscular contraction can cause you to develop adhesions or spots of muscle tension known as trigger points
The human body is designed to walk, stand and be active. However, many of us sit for prolonged periods, leading to a dramatic increase in tightness in our hip flexor muscles. As these muscles remain in a shortened state, tension points build up. If they are not addressed, it can lead to lower back pain.
Repeated muscular contraction can cause you to develop adhesions or spots of muscle tension known as trigger points. You can release the tension by essentially giving yourself a deep tissue massage known as "self myofascial release."
This is done by using tools such tennis balls, lacrosse balls or foam rollers for self-massage, applying direct pressure to the area by slowly moving up and down the muscle until the trigger points are found.
Releasing trigger points helps reduce pain and restore optimal length. This will prevent the shortened muscles from excessively pulling on your lower back, and may alleviate any pain you are experiencing.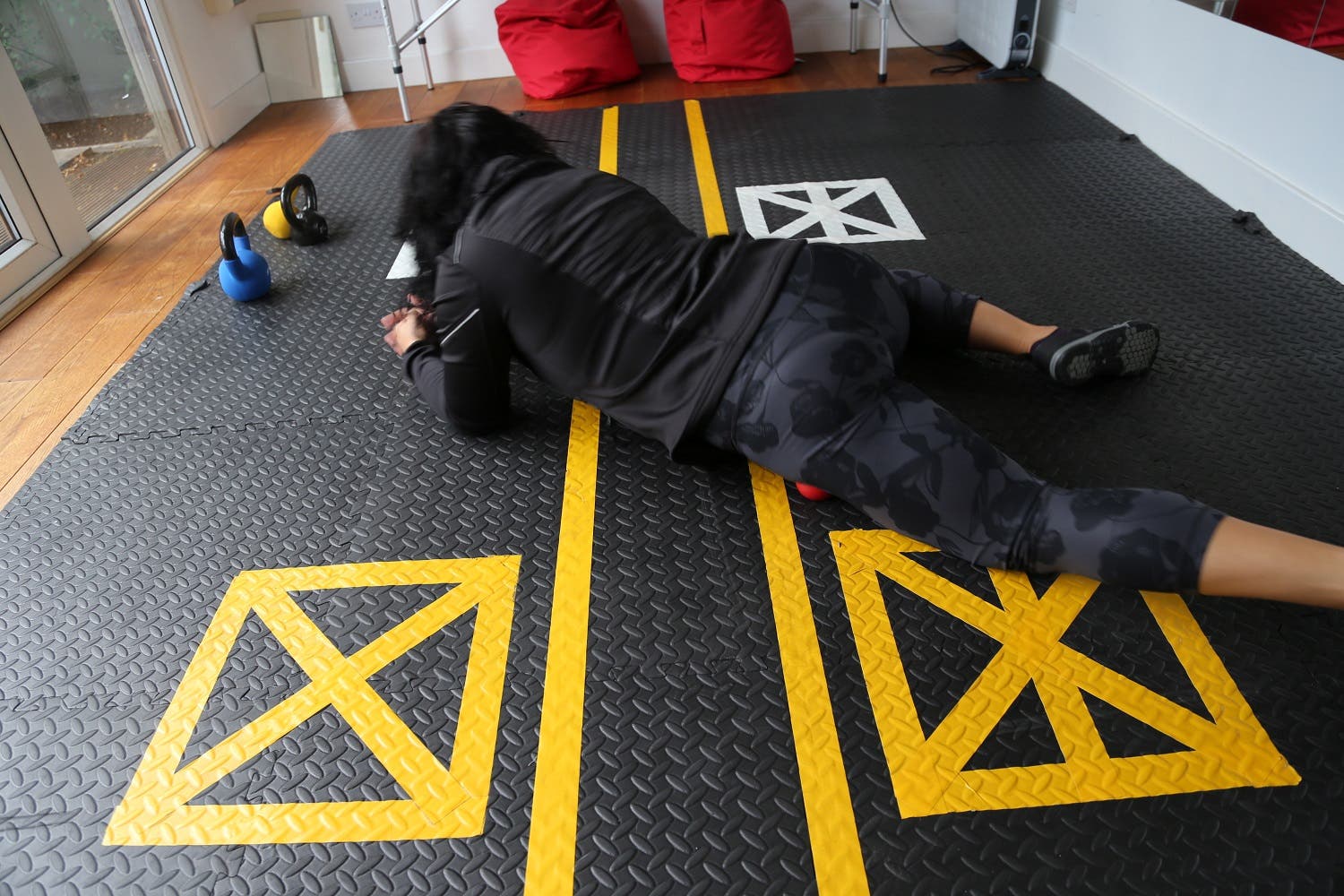 - lie facing down on the floor
- keep your elbows bent to support your weight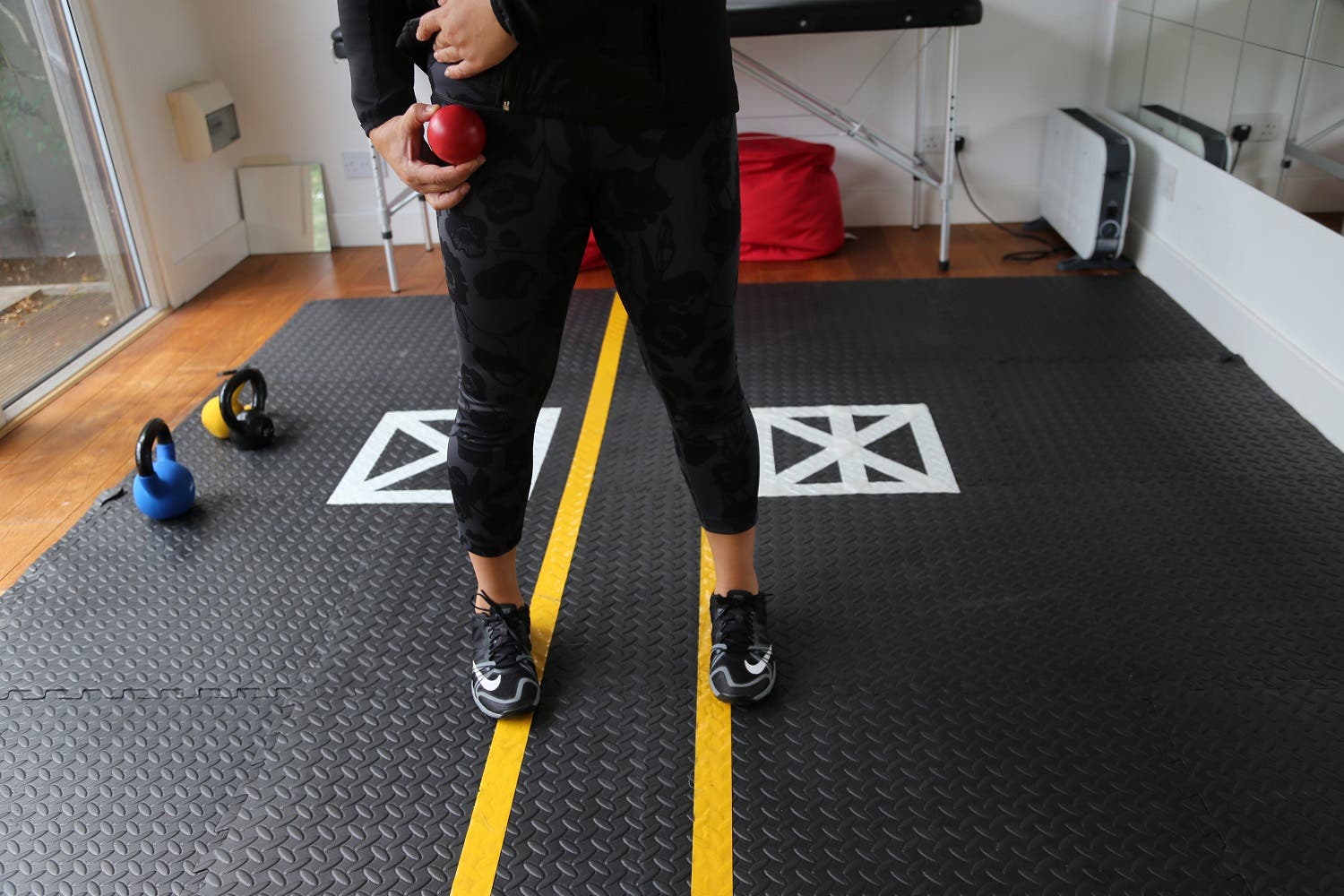 - place the ball on the hip flexor muscles (refer to photograph)
- when you find a tender spot, hold the pressure for 30 seconds, and breathe slowly and deeply into the area until you feel less discomfort
- massage the area by moving the ball up and down for 60 seconds
- move the ball one inch to the side to find another tender spot, and repeat the first two steps
- a tennis ball can be used for mild pressure
- for a much deeper tissue massage, a lacrosse ball can be used
- perform this release three to four times a week