Exclusive: Snowden's Zachary Quinto is more than just Spock
Snowden finds Zachary Quinto grappling with new issues, both in the world and within himself
"The needs of the many outweigh the needs of the few."
It was Leonard Nimoy's Mr. Spock who said that in 1982's Star Trek: The Wrath of Khan. As iconic as that line, and Nimoy's long-running performance of Spock, was for the Star Trek series, there's another film that line could easily be taken from—2016's Snowden, directed by Oliver Stone.
Zachary Quinto is quite familiar with both. After turning heads in his villainous performance as Sylar in the 2006-2010 series Heroes, Quinto became a star by filling Nimoy's Vulcan shoes as Spock in the 2009 smash-hit reboot, Star Trek. The success of that film brought two more hit sequels, including 2016's Star Trek Beyond, with even more installments on the horizon. Following on Beyond's heels, Quinto co-stars in Snowden, which saw release worldwide this September and is cinemas now, bringing its controversial subject matter back into global headlines.
Quinto portrays Glenn Greenwald, the real-life writer and journalist who, in 2013, helped break the world-changing stories on internet spying by US intelligence agencies that resulted from the materials that Edward Snowden brought to light.
How did Quinto get involved in the project? "Oliver [Stone] called me out of the blue," says Quinto, "and asked me to play this role. It's something that came to me in a very unexpected moment. To get an unsolicited phone call from Oliver Stone was pretty remarkable. I grew up an enormous fan of his work and have been very inspired by him, so it didn't take me long to decide to say yes."
As big as the reverberations have been across the globe since Edward Snowden's revelations became public, Quinto, like many, did not realize how important the story was at first. "I think my initial reaction to the story was 'this seems very intense, and it probably has very little to do with me.'…It felt very theoretical. It felt very separate from my daily life."
By making Snowden, Quinto was forced to reconsider his initial dismissiveness. "I immersed myself in the documents themselves, and realized pretty quickly how far reaching and indiscriminate and unilateral these intrusions into our privacy really were. It woke me up to the fact that all of us are much more vulnerable than I ever really expected."
Tackling Snowden's story is Oliver Stone, the legendary director of "Platoon," "Born on the Fourth of July" and "JFK." The material is a natural fit for the famously outspoken filmmaker, whose love of film and politics have nearly always gone hand in hand.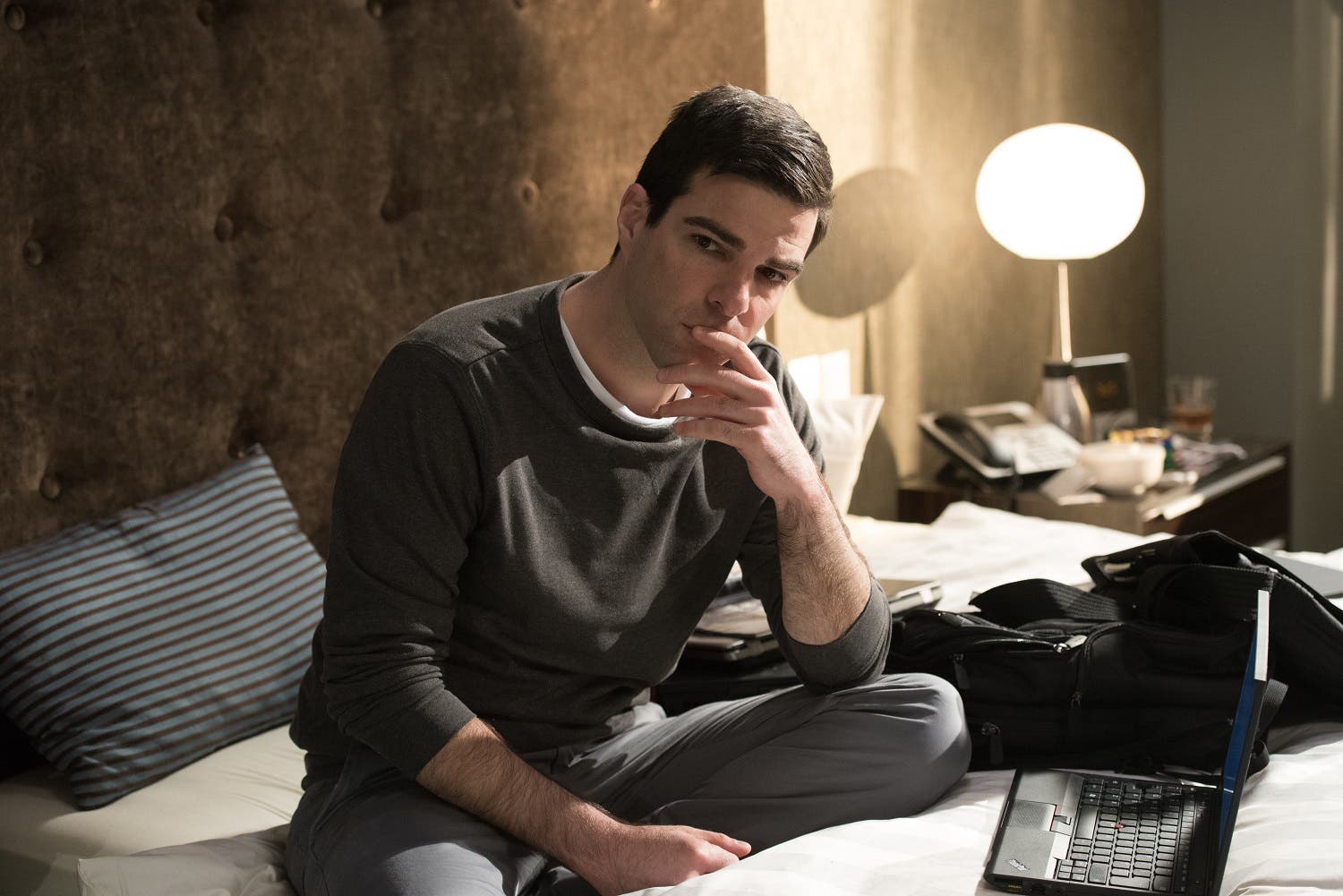 Before Stone made that unsolicited phone call to Quinto, the two had never worked together. So, was Stone everything that Quinto hoped he would be?
"Everything I imagined and more! He's a real character in all the best ways. I feel like he's intelligent, I feel like he's curious, collaborative. But he also has a very strong point of view and he's so intelligent. His mind works in such a unique way that just being around him was stimulating."
Though Quinto was a longtime fan of Stone's, Stone still managed to surprise him.
"I didn't really bargain for how endearing he would be. I find him very open. He shares his passion with people around him."
Stone and Quinto bonded on set over a mutual love of the medium and its history. "He gave me these little cinephile assignments to go watch these movies I've never seen. He delights in dialogue and discourse about film, and that was a really unexpected perk of the job—to get a little bit of film education from Oliver Stone was kind of a dream come true."
Early on in the process of making Snowden, Quinto got another phone call—this one with some terrible news. Leonard Nimoy, to whom Quinto had grown close in the years since Nimoy first approved of Quinto's Star Trek casting, passed away in February of 2015.
"I was shooting in Berlin and had gone down to Munich on the day that Leonard died, February 27th, to rehearse with Oliver [Stone] and Joe [Gordon-Levitt], and so I immediately changed course and went to Los Angeles. That time was very affected by the loss of Leonard, and it was probably not for another five weeks that we went to work on the movie."
But while the death of Nimoy stayed on his mind during the production of Snowden, Nimoy's impact on Quinto and his career remain hugely positive. "I felt that Leonard taught me a lot about grace, and looking for ways to express creativity outside of the conventional channels of the industry.
"Leonard was not only an actor but a director, a writer, a poet, a photographer. He really cultivated a lot of different forms of creative expression, and that's something that I'm grateful to have experienced first hand. I know it brought a tremendous amount of depth and richness to his life, so that's probably the biggest lesson I learned from my friendship with Leonard."
While Nimoy eventually learned to fully embrace the role that made him most famous, it was his rich life and diverse experiences that fulfilled him most greatly. It is that path that Quinto would most like to follow himself.
"There are many different ways to be creative. There are many different ways to seek and find fulfillment. The danger is that we're so conditioned to believe that the only way to derive fulfillment is through success, especially in this culture that is so driven by fame and the idea of fame, and the power equated with that.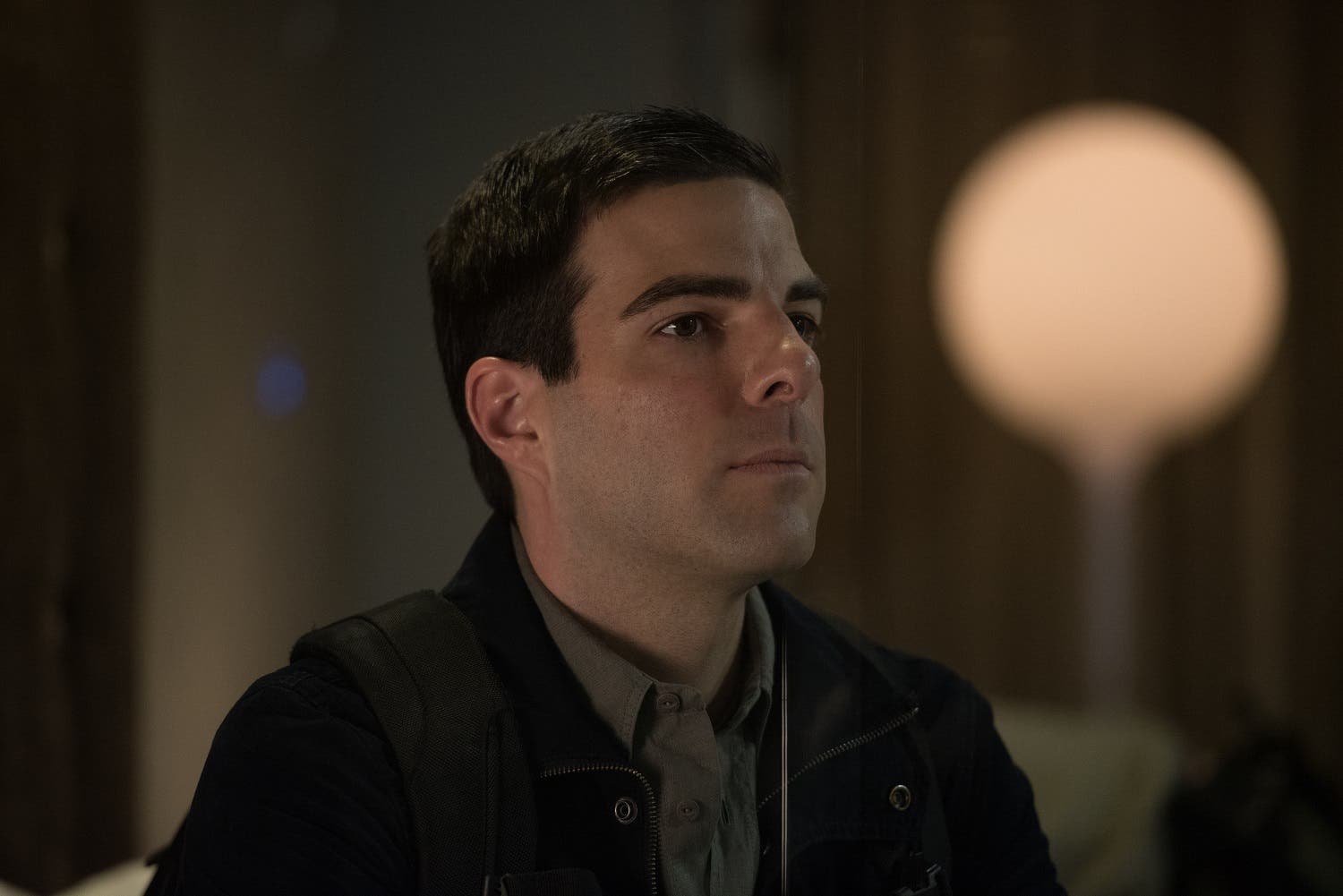 "I think that it's dangerous, and I think that it's infiltrated our society and gone beyond the creative fields of acting, filmmaking, and gotten into our culture in deeper ways."
According to Quinto, it's not only the spy organizations portrayed in Snowden that are taking away people's privacy—people are doing it themselves as well by chasing fame.
"People are giving themselves away and sacrificing aspects of their lives and their privacy and working towards getting followers on social media, getting approval and validation outside of themselves, and it's a slippery slope, and one that I'm always trying to keep my footing on."
While he might not play Spock forever, Quinto doesn't ever see himself stepping away from acting entirely. "I want to act forever, you know? It's what I love the most and even though I do other things and will continue to do other things, I think acting is the one thing I'll come back to all the time."
Save
Save
Save
Save
Save