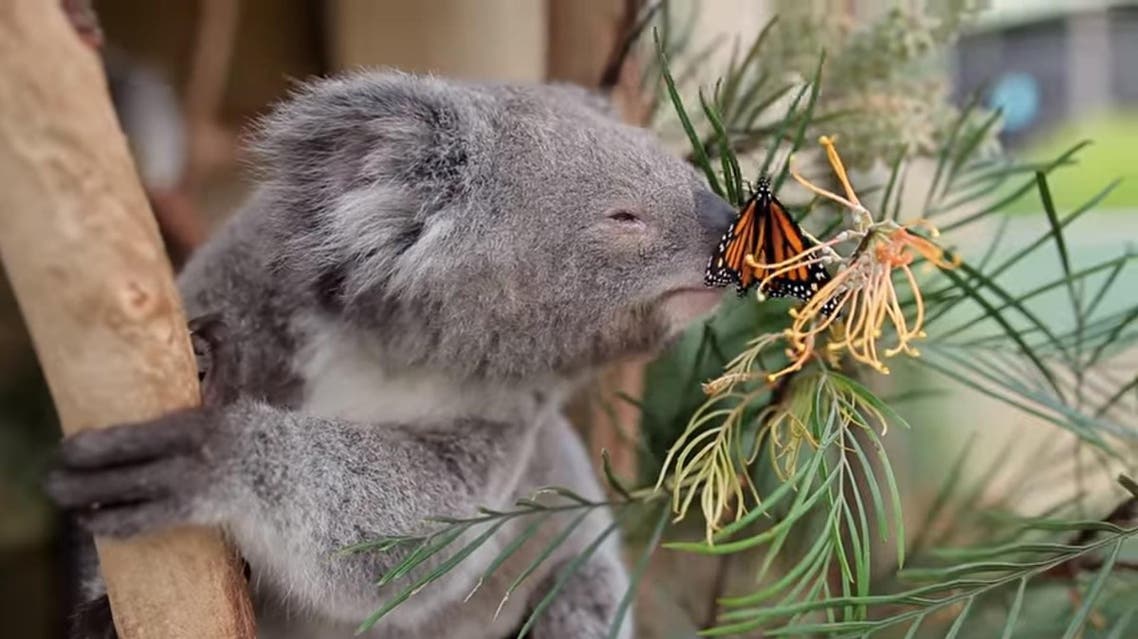 Butterfly photobombs koala at Australian wildlife park
An inquisitive butterfly that photobombed an Australian wildlife park's promotional video with a koala joey has proved a viral hit
An inquisitive butterfly that photobombed an Australian wildlife park's promotional video with a koala joey has proved a viral hit.

Staff at Symbio Wildlife Park, on the New South Wales coast, were filming Willow the koala when she reached out to grab the butterfly, which flew on to the marsupial's head before resting on her nose.

The video, uploaded last week with a tagline "the cutest thing you will ever see", has been viewed more than 3.2 million times on Symbio's Facebook page.