Five self defense tips and moves to keep you safe
Regardless of strength, size, or previous training, anyone can learn basic self-defense techniques
Regardless of strength, size, or previous training, anyone can learn basic self-defense techniques, which can prepare you, to stay safe, in common real-life violent situations.

1. Situational awareness and prevention

First, remember that prevention is the best self-defense attackers, whatever their objectives, are looking for unsuspecting, vulnerable targets. So be sure to follow these general safety tips.
Do not wear headphones while walking down alleyways at anytime of the day and in the evenings when walking home from work.
Avoid tumbling around for your keys! Keep your keys in hand as you approach your door or car.
Drive around at least once to make sure no one suspicious is standing around.

Always be aware of your environment before you approach the cash machines and whilst you are there.

2. The Golden rule!
First you must ask yourself, at what point do I attack and at what point do I defuse? Decide if this is an immediate treat or unwanted nuisance.
If you can defuse a situation talk someone down from physically assaulting you, or get away—by handing over your wallet/purse. Hand over your money rather than fight.

But if violence is unavoidable and it is deemed as a treat to your life, then follow any of these basic self-defense techniques that can keep you safe.
3. Attacker has grabbed your wrist.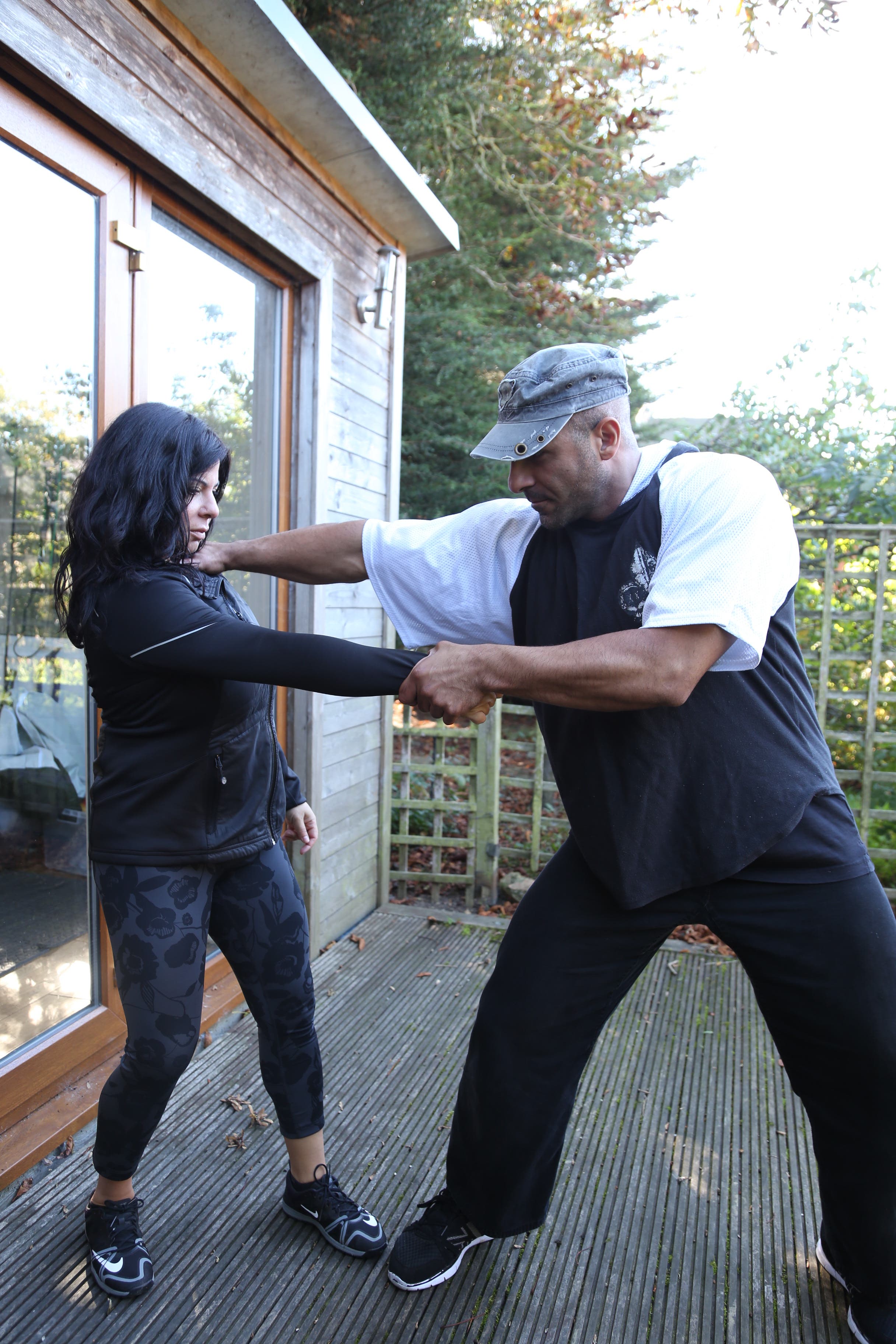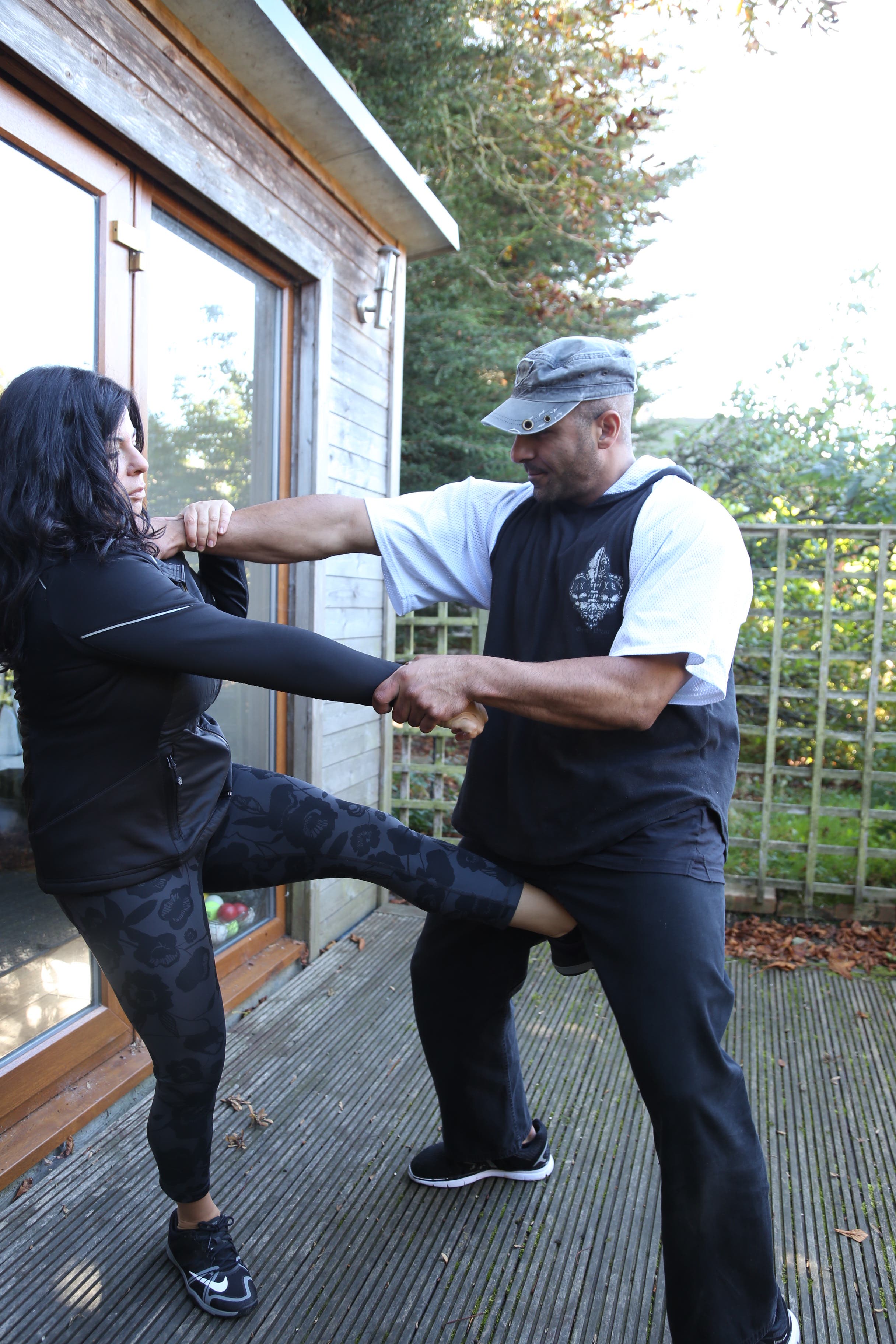 This situation can be sometimes deemed as a nuisance, so first, politely but firmly tell them to leave you alone and do not antagonize situation.
However, if this is deemed as treat, then:
Using an open hand, crawl the attackers face or eyes.

Knee or kick the groin area.
Scan the area to look for nearest exit and then run to a safety point.
4. Choke from the rear
Attacker has grabbed your throat from behind.

Immediately turn your head and drop you chin down towards the attackers hand.

Be sure to really tuck your chin down (this will prevent you from choking).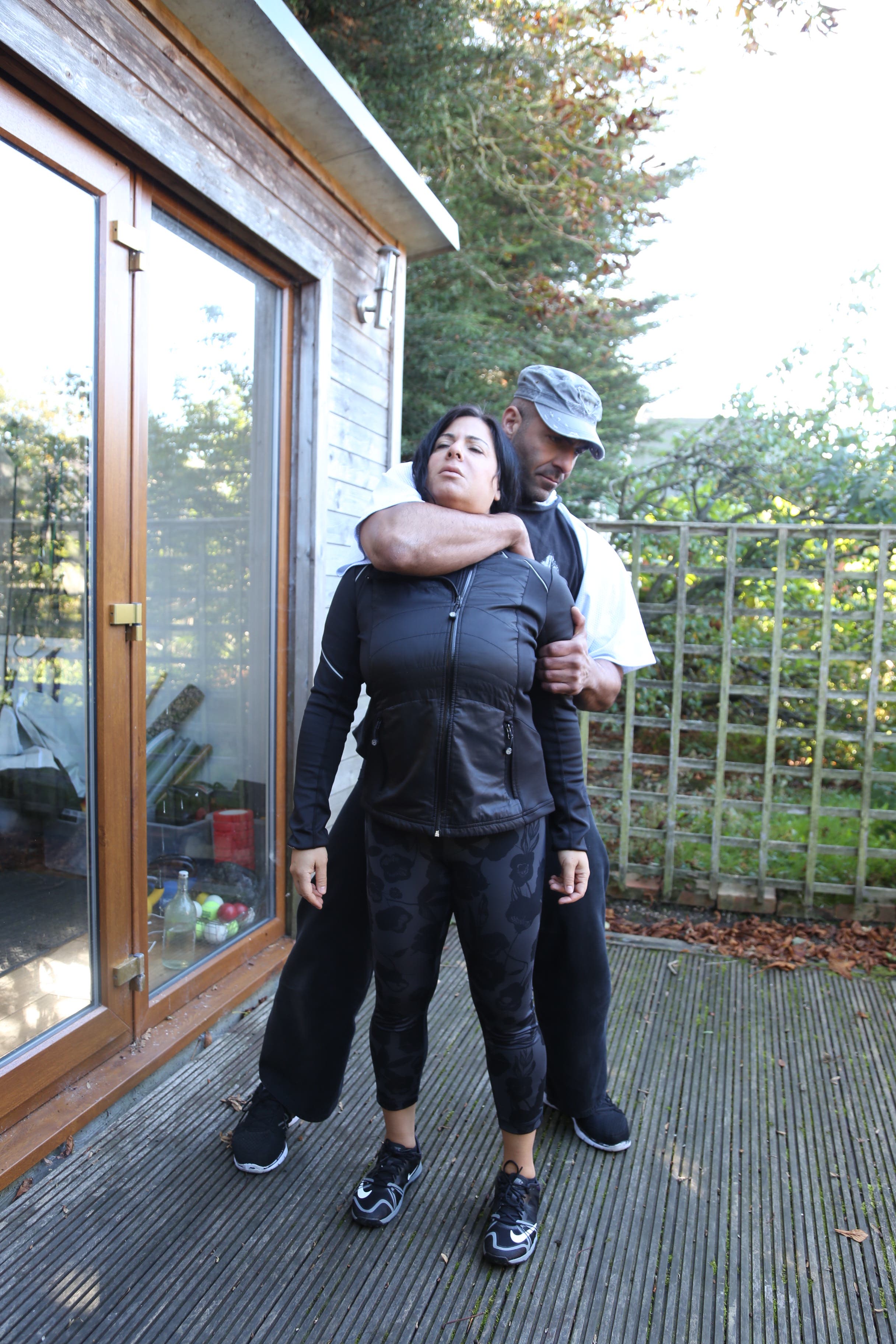 Bring your hands up and slap the attacker's hands.

Pull down his hands down and do not let go!
Strike the groin area repetitively.
Scan the area to look for nearest exit and then run to a safety point
5. Front attack
Attacker grabs your throat from the front.
Shoot one arm up to the sky keeping your bicep as close to your ear as possible.
Then, rotate your torso at the hips away from your arm in the air.
Now, bring down the exact arm that was in the air and hold down attacker's hands.

Being sure to hold the attackers hands close against you.

Then, strike a fist, backwards to the attackers face.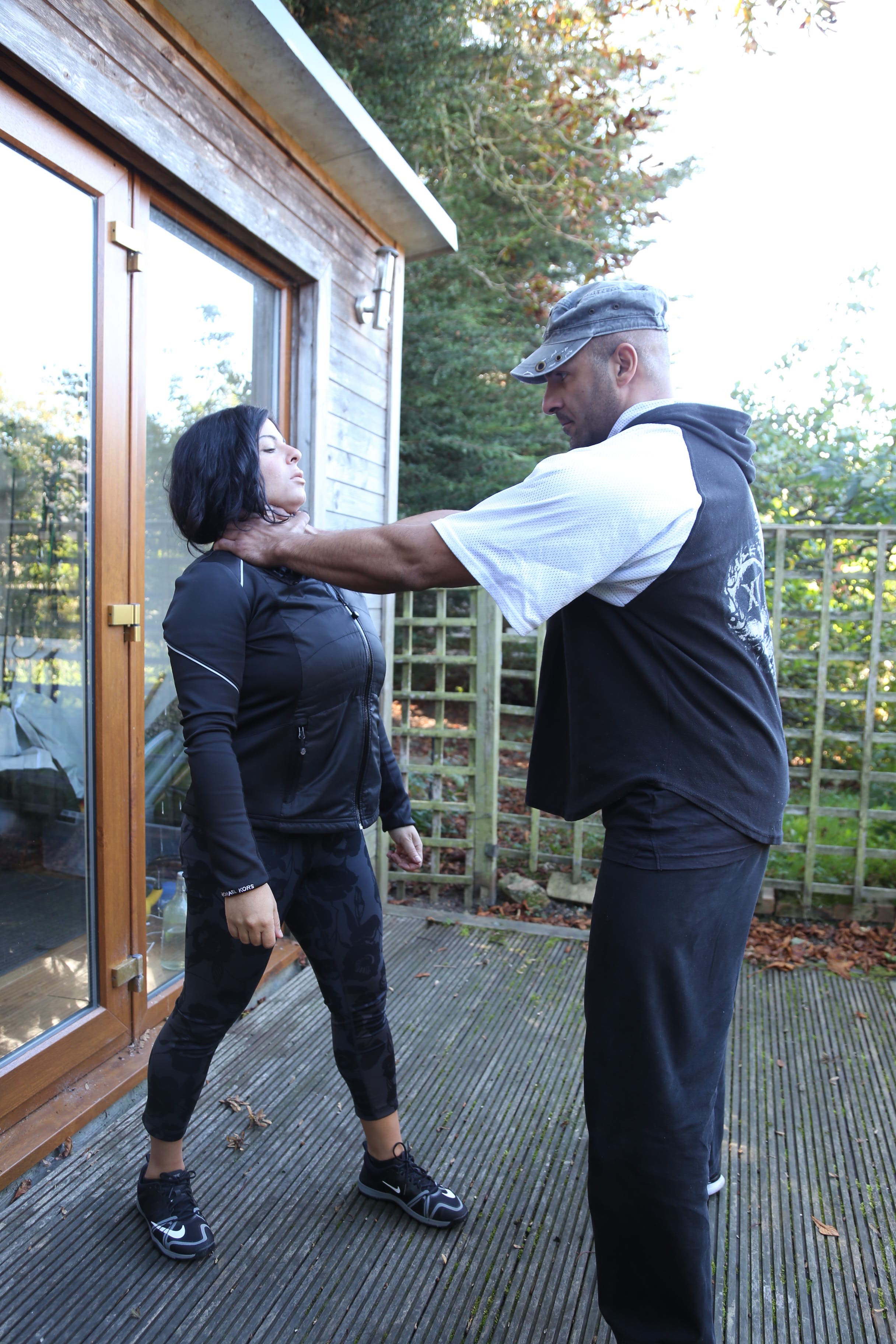 Scan area to look for the nearest exit and then run to a safety point.