When Hollywood works: Treating audiences with stories that matter
Masterminds has been eviscerated by critics for being classist, sexist, stereotypical, and the worst for a comedy movie: unfunny and boring
This past week was marked by the opening of a new film with a stellar cast. Masterminds, a film by director Jared Hess, is chocked full of the who's-who of American comedy. Zach Galifianakis, currently on fire because of his "Between Two Ferns," production where he recently interviewed presidential nominee Hillary Clinton, drives this star vehicle but the cast also includes Jason Sudeikis, from Saturday Night Live and the Horrible Bosses movie franchise, Owen Wilson, and Kate McKinnon, Leslie Jones, and Kristen Wiig, all stars of the blockbuster summer film, Ghostbusters.
Masterminds being a hit should be a safe bet. But it has not done well at all. It has been eviscerated by critics for being classist, sexist, stereotypical, and the worst for a comedy movie: unfunny and boring. The Guardian's Jordon Hoffman, in his review of the film, calls it "a tortuously dull theft of time."
But it's not just about Masterminds being boring; the crux here is that this film plays on tired stereotypical tropes that simply don't appeal to audiences anymore.
As Vadim Rizov in his review for Westword, asks, "Masterminds leaves you time to wonder: does director Jared Hess hate poor folks?" And not just poor folk, but women as well: "The main romantic plot line combines two deplorable tropes: the attractive woman who leverages her sexuality to lead good men astray and the "nice guy" who eventually wins her over by just being such a goshdarn persistent puppy."
This 'friend-zone' love affair was uncomfortable to watch. Nevermind the film's tired stereotypes of the poor and of Mexicans, Masterminds plays for laughs something that is a very uncomfortable reality for many women: the idea that they somehow owe men that they are not attracted to attention because these guys are "nice."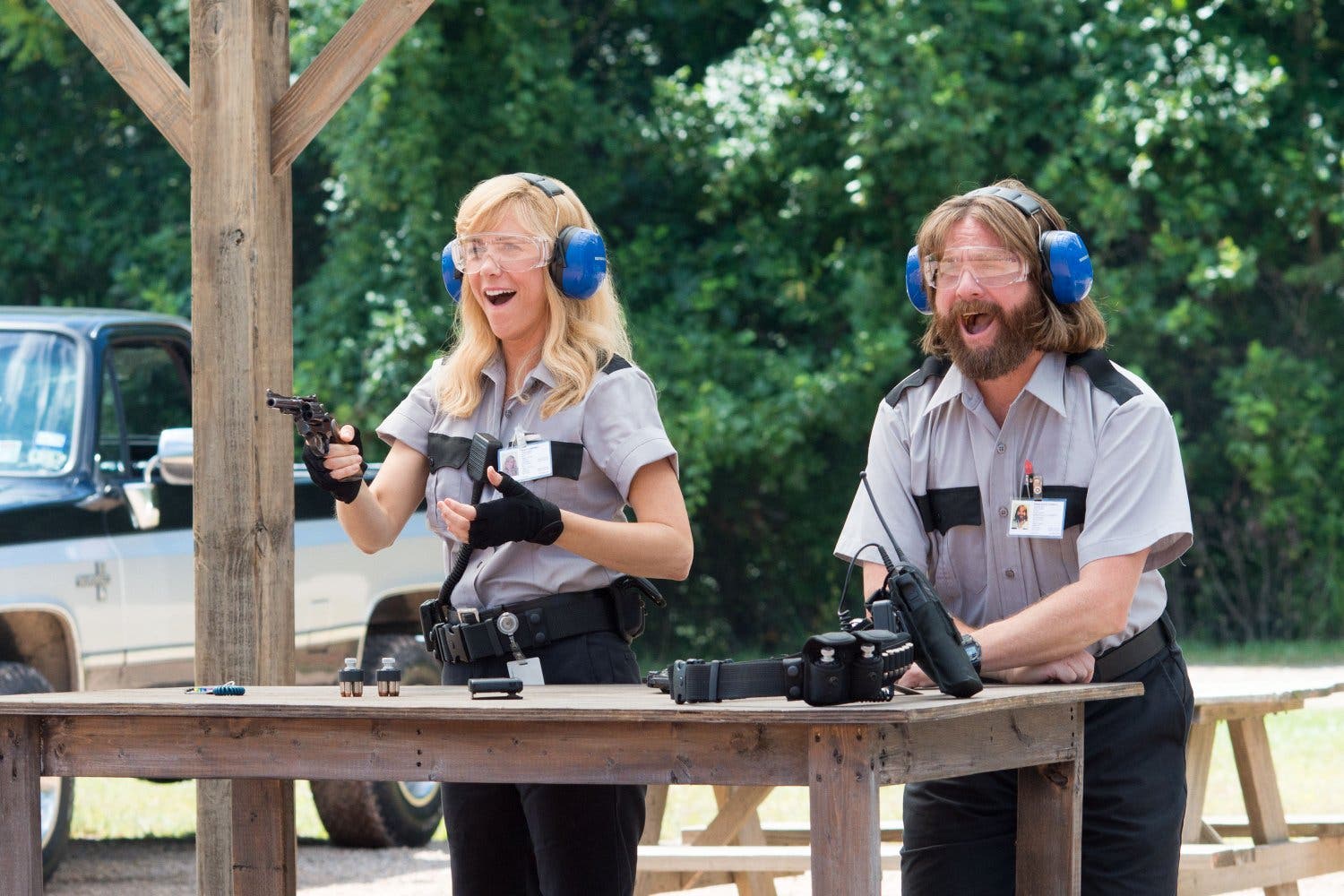 Watching Galifianakis' character David Ghantt drool over Kristen's Wiig's character made this film a time machine, that takes audiences back to when women owed men their time, attention, and bodies because the guy was "in love with her."
The fact that the plot developed so that Wiig's character than is asked to manipulate Galifianakis's character is very telling in terms of what this film feels is a woman's worth. Her character's only contribution to the crime heist is as prey, a sexy carrot for the other characters to pursue.
What message does this send the audience? That poor people's poverty is amusing? That Mexicans are people with no depth outside of stereotypical tropes, that women's only value is the sexual desire they can ignite in men? Nevermind that Leslie Jones' character is mistaken by another character for being a man. Get it - Black women aren't feminine. How did a movie like this not only get made, but filled with important actors?
Ghostbusters, a film with an almost identical cast, even in spite of the controversy regarding that cast being all female, brought in an estimated $46 million in it's opening weekend. Compare that with Masterminds nose-dive. Critics aren't the only ones who hate it; it's opened in 6th place this weekend, bringing in only $5.4- $6 million. Worldwide, "Ghostbusters" has made approximately $228,000,000. It would be shocking for Masterminds to come close.
Strong characters matter not only because we learn from what we see, but also, audiences are ready for more nuanced stories, so it's time to do away with tired tropes; there's a business side to all of this as well.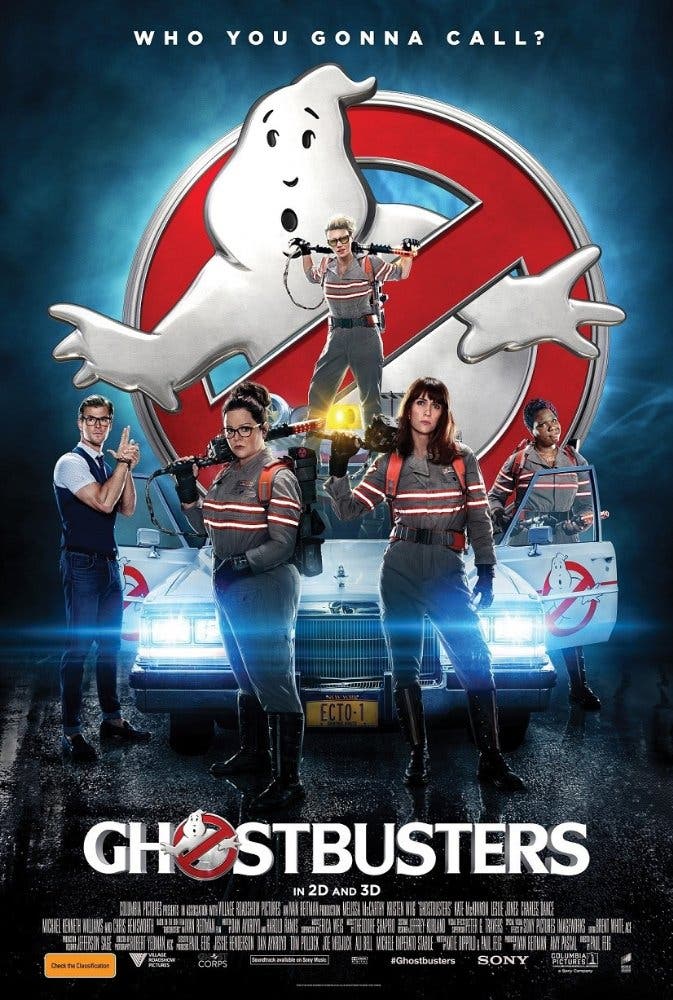 And even Ghostbusters, with its progressive cast and focus on women as nuanced people still fell into obviously stereotypical pitfall. Leslie Jones, the only Black women on the cast, played a character who was not a scientist, like the other three female leads, but she was instead a metro ticket collector; indicating that Black women can be in films, but they cannot be scientists.
According to the National Science Foundation, two percent of scientists and engineers are Black women. And although these numbers are climbing, one of the reasons for this lack of diversity in science can be connected to lack of representation in population culture.
As explained by Catherine Rampell for The New York Times, "Right now there's very little representation of computer science or engineering occupations on TV or in movies, and even less representation of female characters in these fields. To be sure, over the years there have been isolated examples of female characters … But these heroines, or more often supporting characters, are still few and far between."
As Mansoor Hashmi, a Dubai-based video editor says, "I really liked Ghostbusters and I thought all of the main characters were all really funny but all the white girls were these 'smart scientists' while the Black girl was a ticket collector. I thought they could have switched it around. I felt that in Hollywood, Black characters are not given a fair chance and are more stereotypical, unless it's Morgan freeman and I feel that in Ghostbusters, they had the opportunity to change that narrative. I mean three white educated women and one off the street character; It was kind a blunt."