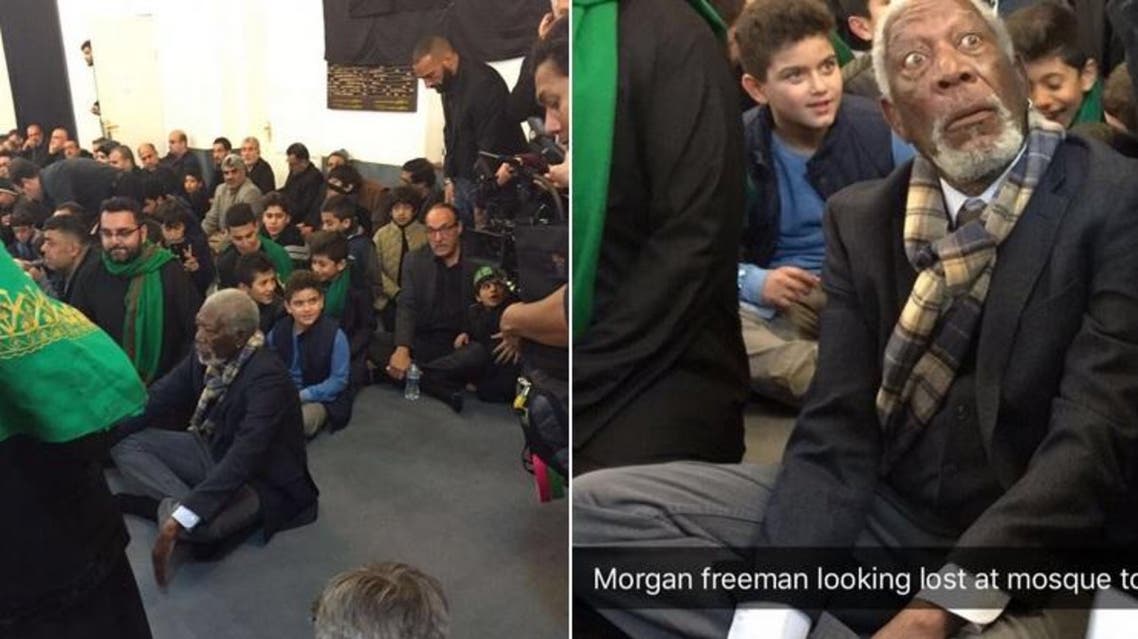 Morgan Freeman attends Shiite ceremony in London
Photos have been circulating on Twitter of the Hollywood giant attending a ceremony for Shiite Muslims in Queens Park
Photos have been circulating on Twitter of Hollywood giant Morgan Freeman attending a commemoration ceremony for Shiite Muslims in London.
Freeman was pictured sitting cross-legged on the floor surrounded by worshippers marking Ashura, a major festival for Shiite Muslims.
He was attending the ceremony at Al-Khoei Foundation, London, Queens Park as part of his documentary series "The Story of God with Morgan Freeman," which premiered last April and claims to explore different cultures and religions to uncover the meaning of life.