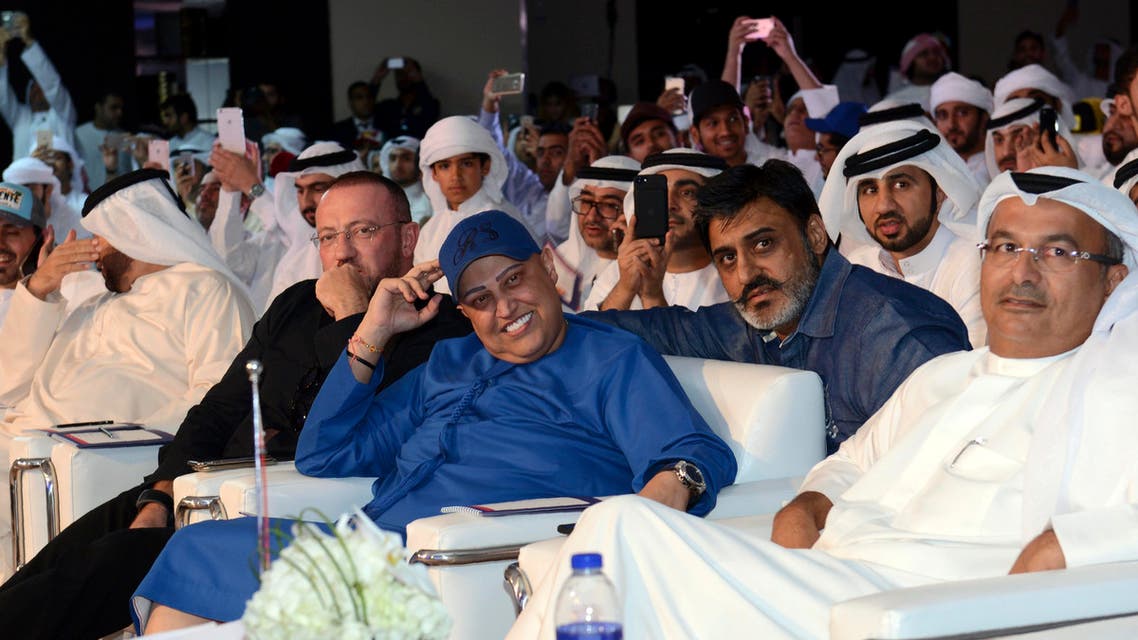 Dubai mogul with $9 mln car plate, responds to trolls
Indian businessman Sahni, known as Abu Sabah in the Gulf, says number 9 plays a big role in his life
When I walk into the corporate office of Gulf-based Indian real estate businessman Raj Sahni of RSG International next to Marina Mall in Dubai, there's a buzz around that place.

It is afternoon and Sahni, the Chairman and CEO of RSG International, is surrounded by his aides, business colleagues as well as a couple of media persons.

Sahni also has a flight to catch to Kuwait and needs to rush to the airport soon.

He hit the local headlines last Saturday when he won the costliest Dubai vehicle number plate D5 for $8.98 million (Dh33 million) in the Road and Transport Authority auction.

He spent another $272,000 on another number plate, at the same auction.

The buzz that began that evening at the JW Marriott Marquis Hotel, the auction venue, has not died down yet. The distinguished number plate D5 went on his white Rolls Royce and the images went viral on social media.
Lucky number
D5, numerically speaking represents the number 9, and he says this number has been very lucky for him and "played a big role in my life."

Sahni also has many other two-digit car plate numbers like '27' which total 9.

He readily admits to being a very superstitious and very Vaastu (the ancient Indian architectural science) conscious person.

"I believe in it. Even my office desk is positioned in a particular direction, as per 'Vaastu' principles."

"When I used to leave home and if anyone called me, my mother would say to sit down and eat something at home before leaving. These beliefs have influenced me also and I have told my family and staff that when I go out no one calls out to me from the back."

What preoccupied him that afternoon was not just the media attention from around the world that he received after securing the D5 number plate. The criticism directed against him on social media, had clearly affected him. "People are jealous, too judgmental and opinionated. I don't know why," he says.

He confessed that he was very sad. "I did not get the special number for publicity sake. It is my passion, and as charity, I enjoy it."

"How can people judge me? Let them come and meet me and know who I am as a person," he says.

"I never wanted to announce this. I have kept quiet about the charities I have done for the last 10 years following my parents' dictum to 'not let the left hand know' about his charitable deeds."

But stung by the sudden and unwarranted criticism, he now has instructed his staff to publicize the charities that he has undertaken and continues to do.

Sahni says he has many special car plate numbers, as well as special cellphone numbers of Dubai, Kuwait and India. He has spent around Dh100 million on his cars and on the special numbers till now.
Fund-raising auction
He says he genuinely loves giving for charitable causes and remembers fondly taking part in the fund-raising gala dinner last year November for Al Jalila Foundation headed by Princess Haya bint Al Hussein for the cause of medical research, and which was attended by over 350 guests.

The second highest auction sale of that evening was for Sheikh Zayed bin Mohammed bin Rashid Al Maktoum's Dubai distinguished vehicle number plate code O number 9, the first time that a single digit Dubai plate had ever been auctioned, which was picked up by Sahni for $6.5 million (Dh23.9 million).

Junaid Ahmed, a realtor, who was present in Sahni's office commented: "I don't understand where this criticism comes from. On the other hand, he has by his actions made India and Indians in the Gulf proud."

Sahni says when his father Amrik Singh Sahni passed away in 2004, he constructed a huge old age home in Pingalwara in Punjab's Amritsar district in India, in his memory. The complex is called 'Apna Ghar' (My Home). On a marble plaque at the entrance is inscribed the donor's name as 'Raj Shani of Kuwait'.

His mother Harbans Kaur Sahni passed way in 2007 and to commemorate her name, Sahni constructed a TB Hospital for men and women in the same village.

Sahni says he is unsure if his children will ever construct a memorial after his passing way. "Now I am building a memorial for myself by building one of the biggest schools for the hearing and speech impaired in Pingalwara," he quips.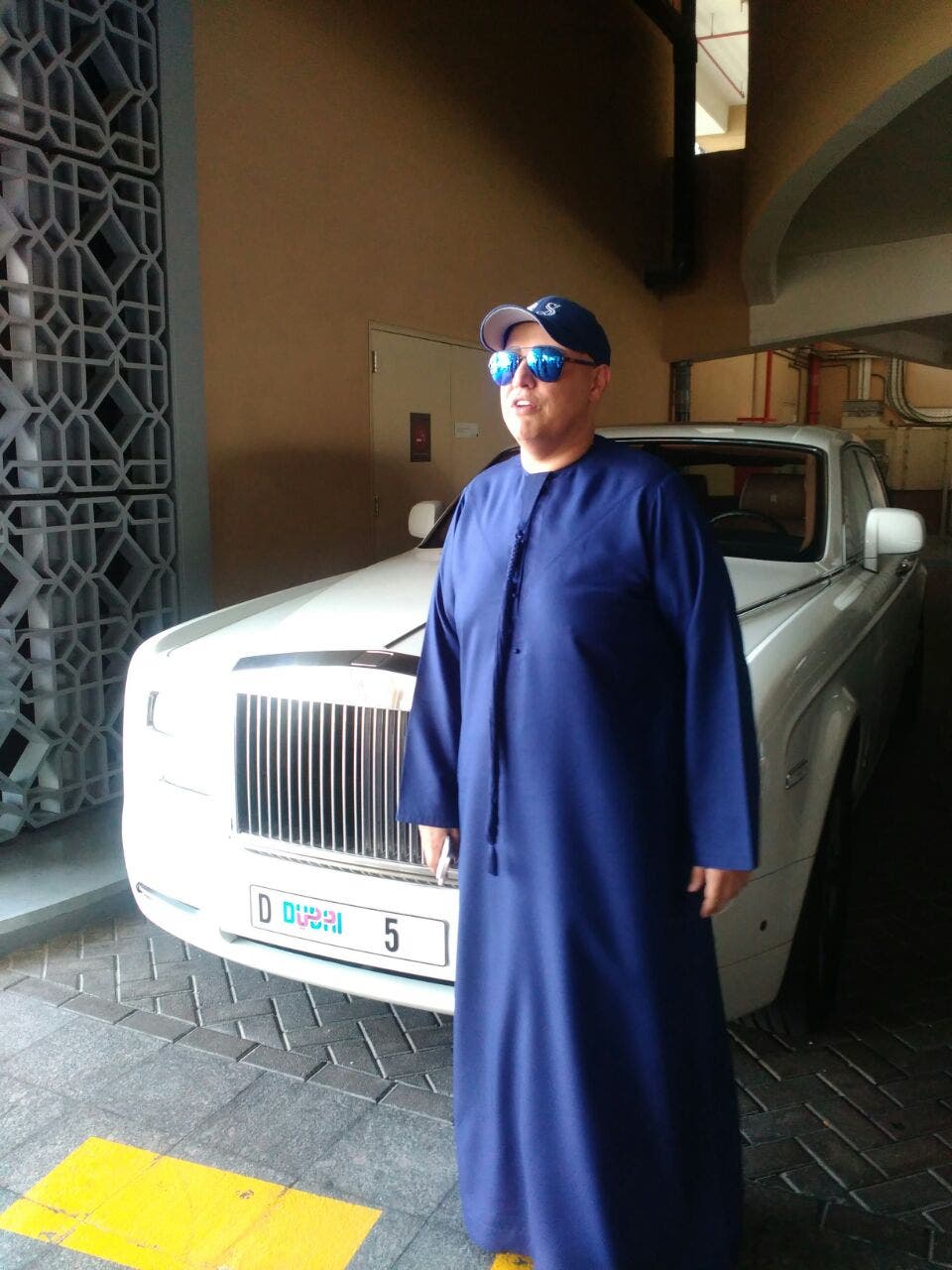 RSG International's group CEO, Jasjit S. Jaaj, who was also present during the interview, said that after winning the D5 number plate on Saturday, Sahni had "driven straight to the Gurudwara in Jebel Ali, the place of worship for the Sikh community, to seek divine blessings."

Sahni says he imbibed the principles of charity from his soft-natured parents. "My dad told me to be always good to the people around you."
Massive Quetta quake
The ups and downs of fortune are not new to the Sahni family. His grandfather Sardar Prem Singh Sahni was one of the richest persons in Quetta province in pre-partition India, he says. But the massive earthquake that rocked the region in 1935 destroyed their wealth and possessions. On top of that, relatives misappropriated whatever property was left. Literally overnight, they were without food or support. It was very tough days.

After the partition, Sahni's parents settled in Delhi and in 1952 the family relocated to Kuwait.

Sahni credits his eldest brother Mohinderpal Singh Sahni, elder to him by 26 years, for rebuilding the family's fortunes.

Raj Sahni was born in Kuwait after the family set themselves up in Kuwait. The beginnings of RSG International was in automotive parts trading from which they have now diversified into real estate and other area like industrial engineering. The real estate interests are spread across Kuwait, Dubai, the US and India.

Sahni credits all that he has achieved in life to the blessings of his parents as well as his elder brother.
'Best city in the world'
In 1996, Sahni started investing in Dubai's real estate. In 2006, he felt he had to relocate here, which he considers the "best city in the world."

But he cannot stay away from his Kuwaiti roots either, going there every week. "My friends are all Emirati or Kuwaiti," he says.

Last year, he was on a professional high, having completed the handover of a project three months ahead of schedule.

It was unheard of in Dubai to complete such a big project - the $123 million (Dh450 million) Qasr Sabah , a three building apartment complex - in an incredible 15 months from project announcement.

Sahni is mostly seen in colorful kanduras and a cap and for the past 22 years he is known among his Kuwaiti and Emirati friends by the name 'Abu Sabah'.

Sahni is a great admirer of Dubai Ruler Sheikh Mohammed Bin Rashid Al Maktoum, Vice President and Prime Minister of UAE, who he says has helped many "millionaires to become billionaires."

"I even love the color blue that Sheikh Mohammed wears and try to copy that," he says.

Sheikh Mohammed's vision for Dubai is something Sahni believes in and he says his company RSG International will by January announce their biggest project, a Dh1.8 billion investment on Sheikh Zayed Road.

As to the subject of distinguished number plates, he says intriguingly: "Wait for a big announcement from me soon," before getting ready for his evening flight to Kuwait.