How a necklace reconnected a Saudi soldier and a Kuwaiti girl
A tweet brought back many memories for Saudis and retrieved mementos from their role in liberating Kuwait and its people from injustice and oppression
"Thank God that I saw the kind person whose memory I kept with me all these years. May God protect him and bless him with a long happy life," a Kuwaiti girl had tweeted.
This tweet brought back many memories for Saudis and retrieved mementos from their role in liberating Kuwait and its people from injustice and oppression.
At the time, Mariam Abdelli was a seven-year-old girl, when she was first met Saudi Soldier Ahmed Salman Aboudiya who handed her his military necklace which had his military ID and his blood type.
"When I was seven-years-old, I remember the bombing during the Gulf War, everyone was relieved the war had ended, so I went out with my parents in a march to celebrate. As we were walking specifically in the Arab Gulf Street we saw the Saudi soldiers and one of them approached me smiling," she said.
"He then gifted me his military necklace. I didn't quite fathom the significance of it at the time, but as days went by I realized how precious it was to me."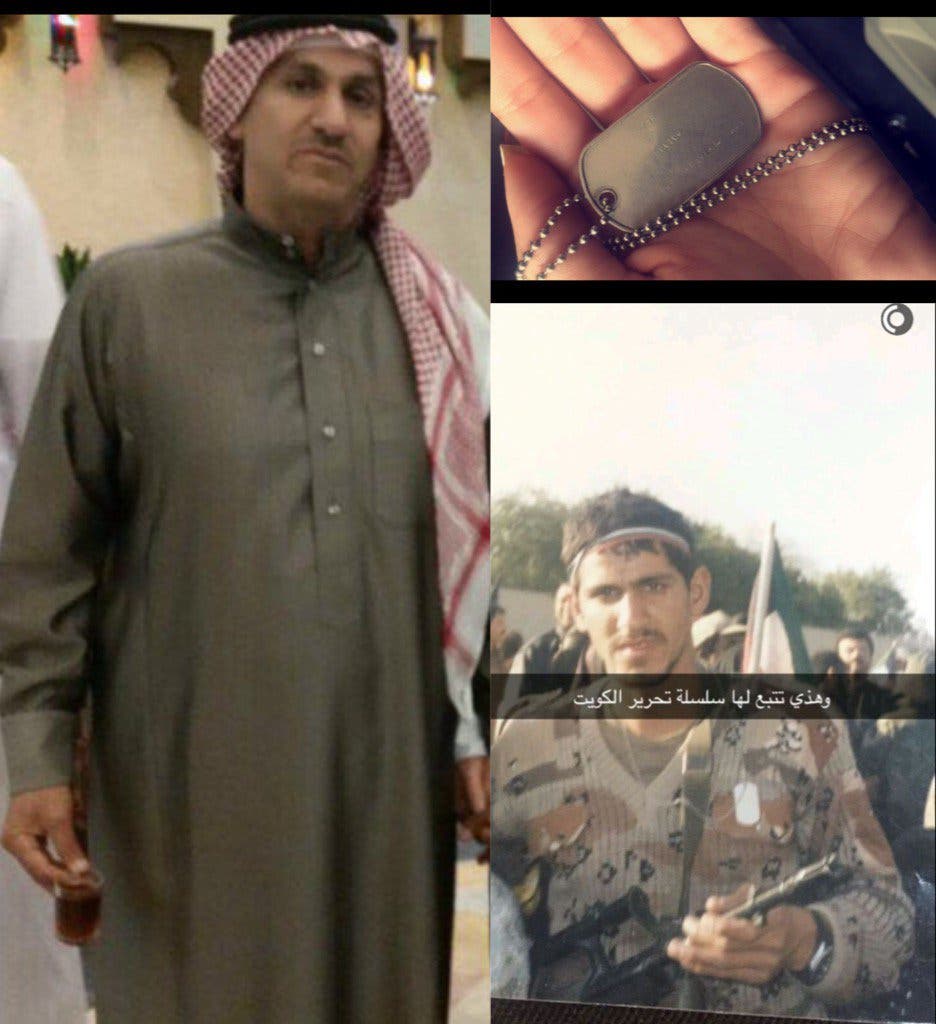 Mariam told Al Arabiya.net: "I still have it, especially after I have felt the joy of my family upon receiving the gift."
During the last anniversary of the end of the war, Mariam took out the necklace from her souvenir box, photographed it and shared it on twitter, adding: "Everyone was so touched by my post, especially the daughter of the Saudi Soldier."
*This article was originally published on AlArabiya.net.