Egyptian officer rises from the dead minutes before his burial
Mohammad Husseini had been shot in the head during the prosecution of fugitives from the Mustaqbal prison in Ismailia
Doctors of the Suez Canal University Hospital in Egypt announced on Friday at two o'clock in the afternoon, the death of Maj. Mohammad Husseini, head of detectives at the Abu Suwayr police department. Husseini had been shot in the head during the prosecution of fugitives from the Mustaqbal prison in Ismailia.
At three o'clock, the time of the funeral was set to be 7 o'clock in the evening of the same day. His family was informed and all necessary measures were taken for the funeral.
At six o'clock from the same day, the coroner went in to inspect the body and write his report on the cause of death before handing the body to the family to proceed with the funeral. Once there, the coroner was surprised to see that the heart of Husseini is still beating and his brain is working. He rushed to inform security officials who were waiting outside to take the body.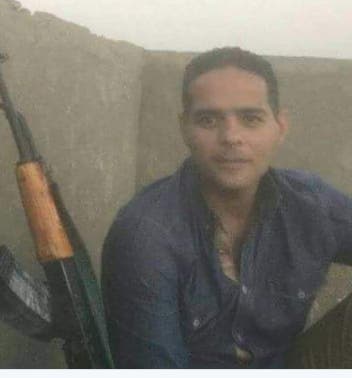 The news made everybody happy though the case officer is still critical and unstable; however, he is still alive and they are all awaiting his recovery.
An Egyptian security official in Ismailia told Al Arabiya that Husseini was put on Intensive Care Unit machines hoping that he will recover.