Sandy Tabet wins Miss Lebanon title for 2016
The 22-year-old Sandy Tabet has won Miss Lebanon title for 2016 in an event that saw 15 women competing for the crown on Saturday
The 22-year-old Sandy Tabet has won Miss Lebanon title for 2016 in an event that saw 15 women competing for the crown on Saturday.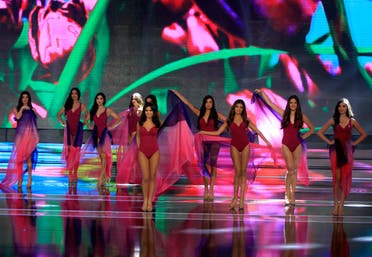 The judges were Lebanon's famous personalities including media icon Marsail Ghanem, actress Hiba Tuwaiji and fashion designer Zuhair Murad, all of whom asked the final contestants a uniform question: What's the first decision you would make if elected as president.
Tabet said she would get rid of Lebanon's trash issue, which she dubbed as a "black cloud" that would soon "go away."
The country's waste-management system collapsed in July last year after the closure of the capital Beirut's main landfill, and ever since the untreated garbage has piled up on the streetside, making it to the media headlines.