German president prepares 'tabbouleh' with Syrian refugee
German President Joachim Gauck helped the Syrian cook prepare tabbouleh
A Syrian-Palestinian refugee who fled to Germany was invited to the presidential palace to make tabbouleh with German president Joachim Gauck.
31-year-old Mudar al-Sheikh Ahmad left Aleppo in 2013, and took on cooking in Germany as a hobby which led him to winning best cook in Berlin in 2016.
"What motivated me to develop my hobby was the intention to introduce people to the Syrian kitchen and culture at the same time, Thank God my team and I got an award for best cook in Berlin for 2015," he told Al Arabiya.net.
During the interview, Mudar said this was the second time they were invited to the presidential palace.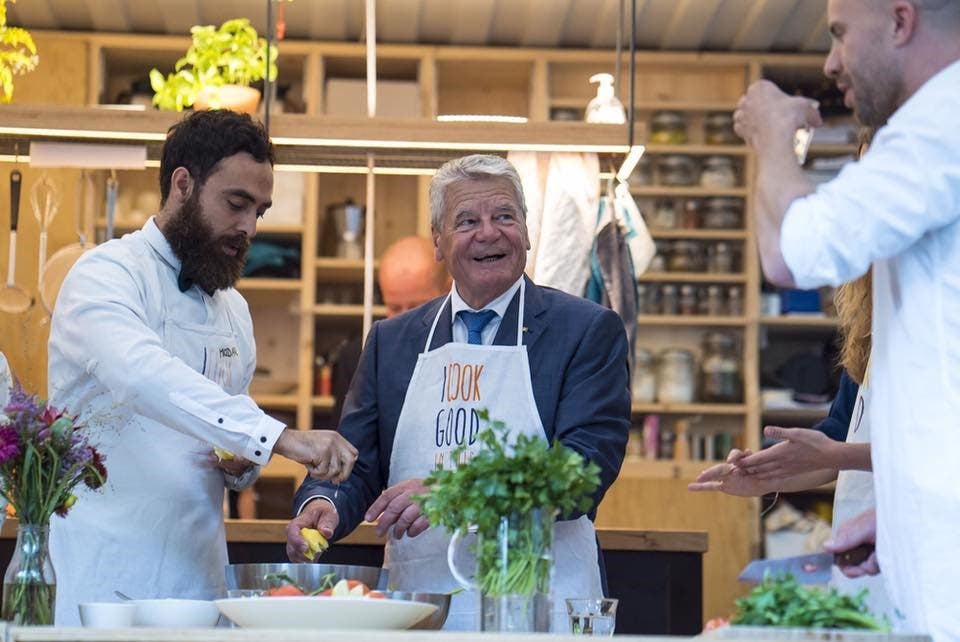 Mudar said they were invited in September to attend the celebration of the citizen, which was held in the presidential garden, where they took their portable kitchen.
He said the president's wife – who already knew what tabbouleh was- suggested they make it Syrian style.
During this time Joachim Gauck helped the cooks prepare the Syrian salad that consists of parsley, tomatoes, bulgur, onions, lemon juice, and olive oil.