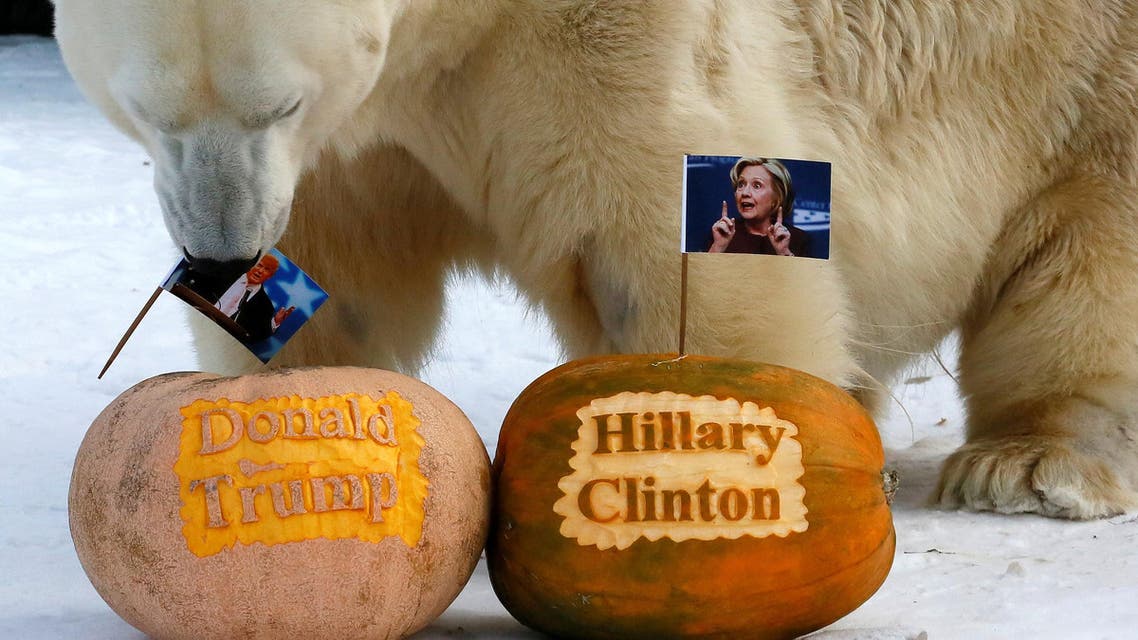 Meet the professor, mystical animals predicting Trump as US president
Never mind what the politics and science-based survey tools say, unreliable predictions are placing Trump firmly in the lead
Never mind what the politics and science-based survey tools say, unreliable predictions by a university professor, a US town and a few mystical animals around the world are placing Donald Trump firmly in the lead in the US Presidential race.
When left up to animals, Trump was "elected" on several predictions.
Chanakya II, a flowerhorn cichlid fish in India, was given three chances to pick between two floating sticks bearing a photo of Republican Trump or his Democratic challenger Hillary Clinton.
The creature, which has a bulbous forehead that resembles the extravagant coiffure of the real estate mogul, we seen swaming towards Trump on three separate occasions.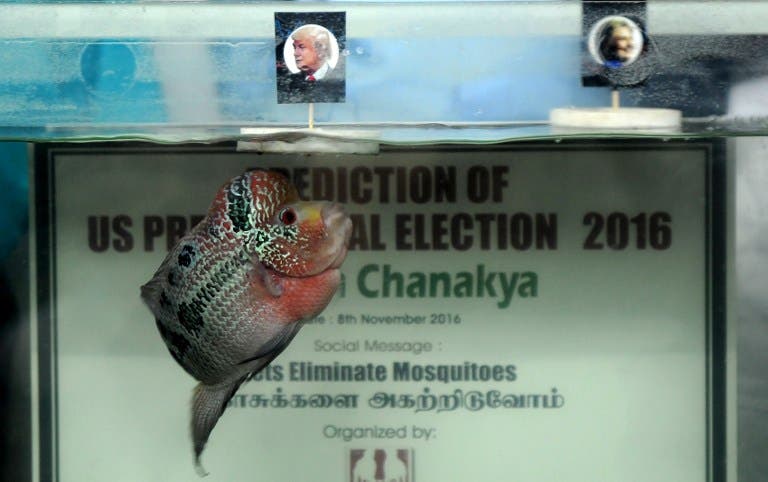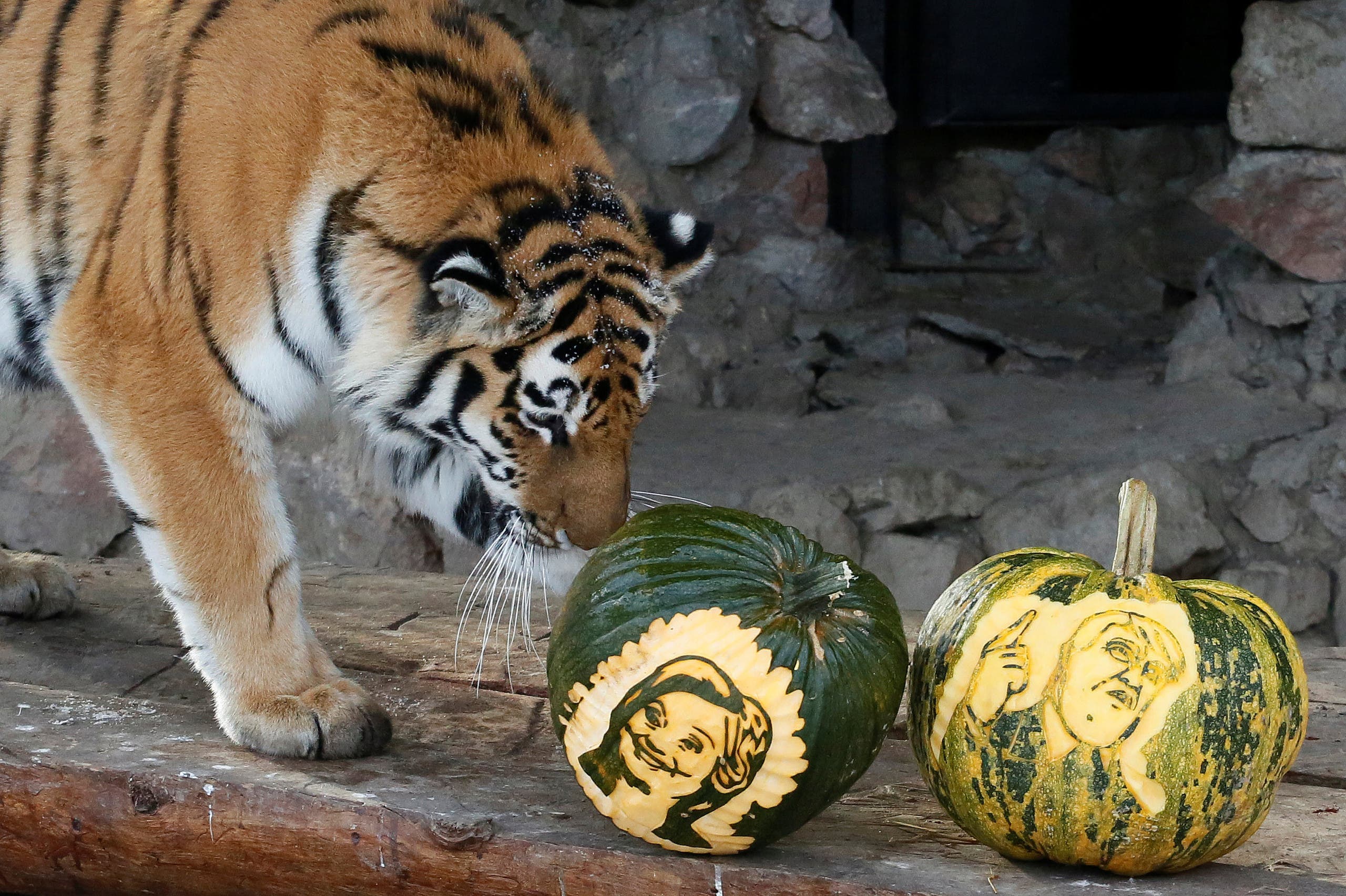 Meanwhile a tiger and a bear at a Russian zoo have also predicted the outcome of the US elections.
Both animals were given two pumpkins, stuffed with meat and fish, with pictures of the candidates engraved on them. The Siberian tiger picked Clinton, while polar bear Felix selected Trump.
Elsewhere a Chinese monkey, described as the "king of prophets", was placed between cardboard cutouts of Trump and Clinton at a park in Changsha, China. Holding a fan with Chinese characters reading "elected", the monkey swayed towards the Republican candidate, Trump, for the US presidency.
A top US political expert predicted Trump's win using an inexact scientific method of earthquake prediction to predict elections. Allan Lichtman, a distinguished professor of history at an American university is known among his colleagues for correctly predicting every presidential race since 1984, according to the Hollywood Reporter.
All eyes are on the US presidential election as a divisive 511-day campaign comes to an end with either the country's first female president or a populist property tycoon poised to enter the White House.
More than 40 million Americans have already cast ballots in states that allow early voting, with opinion polls suggesting Clinton has a slim edge.
Last year, Trump was also predicted to be the winner in one rural Indiana county, home to 108,000 residents.
Vigo County, Indiana, has been an accurate predictor of every US presidential election since 1888, with only two exceptions, a report in British national newspaper the Daily Mail said.