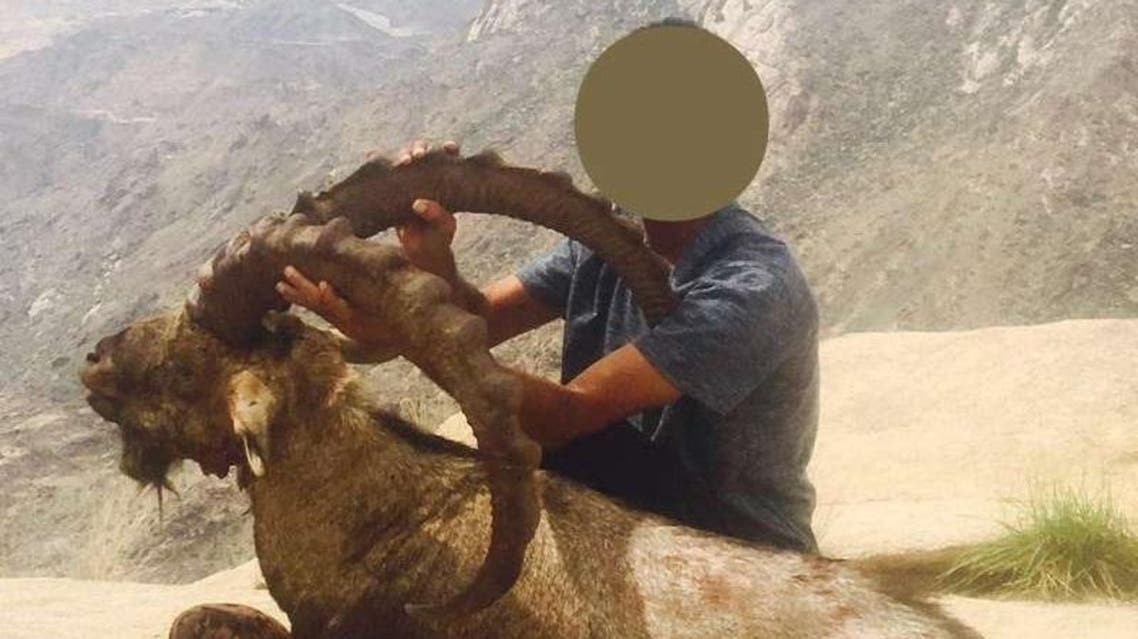 After giraffe-gate, another Saudi boasts of killing a wild goat
Many Saudi social media users were quick to condemn the hunter on Twitter, saying that efforts should be made to preserve and sustain the rare species
Only months after a Saudi hunter gained internet fame for pictures of him slaughtering a giraffe while hunting in Tanzania, another Saudi citizen is receiving the same for capturing a wild goat.
The wild goat, a widespread species of goat found in central Asia and the Middle East, was captured in the mountains of al-Hudhoudha in the al-Ordyat region of Makkah.
Many Saudi social media users were quick to condemn the hunter on Twitter, saying that efforts should be made to preserve and sustain the rare species found in the mountains of Saudi Arabia.
Saudi Arabia currently makes it illegal for people to hunt specific species of animals like the wild goats and rabbits and fines could reach up to $13,000 (SAR 50,000).
*This article also appears on AlArabiya.net.