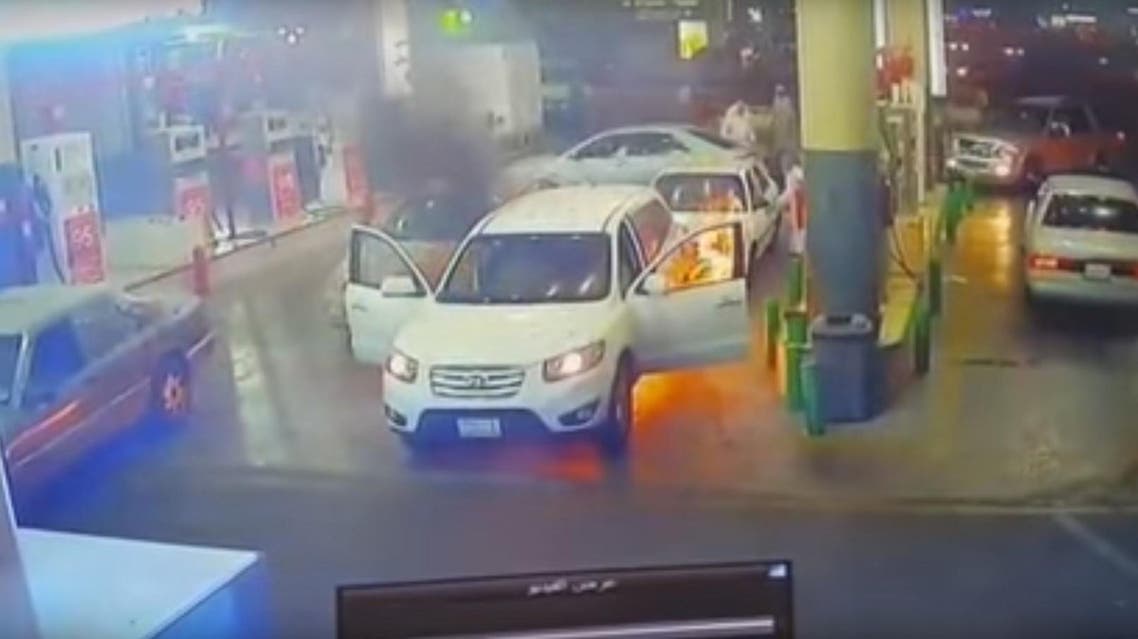 Moment hero Saudi son saves mother from fire
A young Saudi man rescued his mother from a burning car while he was filling the vehicle with gasoline in Saudi Arabia's Madinah
A young Saudi man rescued his mother from a burning car while he was filling the vehicle with gasoline in Saudi Arabia's Madinah.
A video shows the man entering the car with his mother, and when the gas station employee was filling the car with gasoline, a fire broke out in the rear end of the car. The man quickly realized and thus removed the gas nozzle and threw it far away.
Quickly afterwards, the man opened the door of the car and carried his mother out from the driver's side – leaving the car burning in the station among several others parked.
The station was filled with several cars when the fire broke out, however the petrol station employees put out the flame before a true tragedy could occur.
*This article can also be viewed in arabic on AlArabiya.net