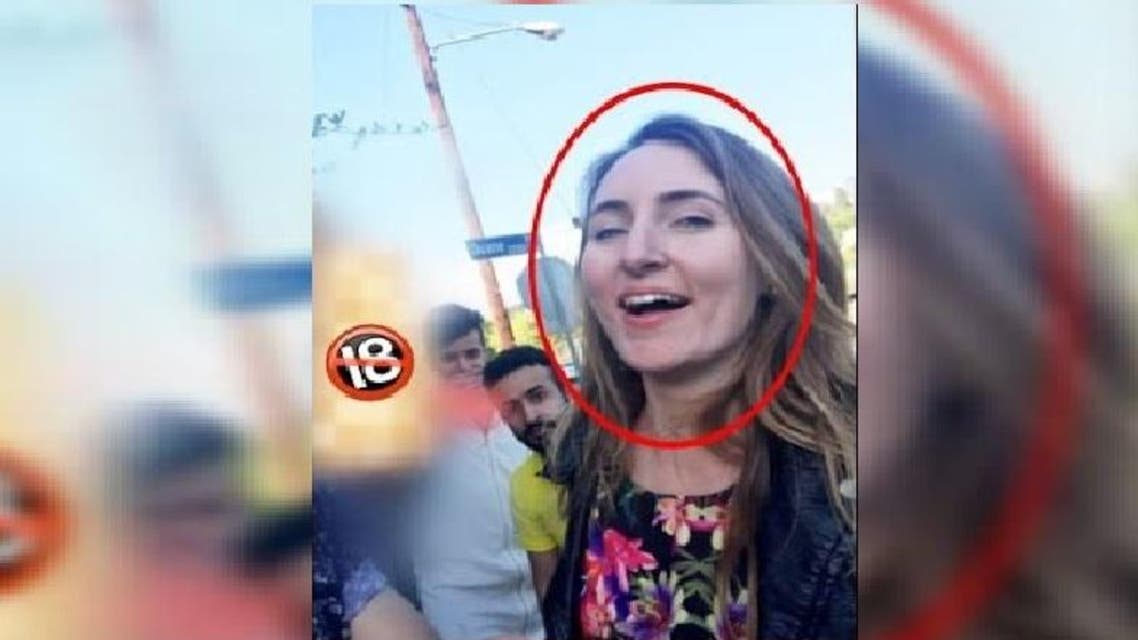 Why did this Saudi comedian lick an American girl's face?
Meshal Aljaser titled his video as such in order to critique Saudi Arabia's obsession with scandal and gossip
An opening scene of a music video clip sees a young Saudi man about to lick an American's girl face before cutting away.
The scene, which stars rising social media star Meshal Aljaser, is the subtext for the entire music video meant to critique Saudi culture's obsession with scandals.
"People assume I make these videos in order to spread some laughs. I don't care much for the laughter as I make these films as a way to express my thoughts," Aljaser said in one tweet.
Although Aljaser says he does not intend to be comedic, his videos show otherwise. The current short-film making the rounds has already gained more than a million views after since being posted last week.
The video touches on multiple social issues considered taboo or liberal in Saudi Arabia's society. In one scene, a drunk man lies unconscious on the floor while another shows several women clad in abaya (robes) while a religious policeman scolds them.
Aljaser, who has nearly 1.4 mln followers on Instagram, started creating dark comedy videos on social media several years ago but recently started focusing his videos on Saudi behaviors abroad since he began university studies in the United States.