'Exploding cigars?' Castro dies naturally after 600 assassination bids
CIA's attempts to kill and embarrass Fidel Castro ranged from explosive cigars to poisoned wetsuits
Communism has lost a key comrade: Cuba's revolutionary leader Fidel Castro, who died a natural death at the age of 90 on Friday, despite 600 assassination attempts aimed to neutralize him ever since the 1960s.
Castro's aides said that the world's longest-serving ruler had defied 11 US administration and hundreds of assassination attempts, totaling to more than 600, which included creative tricks ranging from explosive cigars to poisoned wetsuits.
However, news archives Alarabiya.net has seen show that US assassination attempts against Castro were 14 before the 1980s alone.
The first assassination attempt took place in 1960 just one year and eight months following the communist revolution in Cuba.
The incident was explained in report received by the Congress in 1975.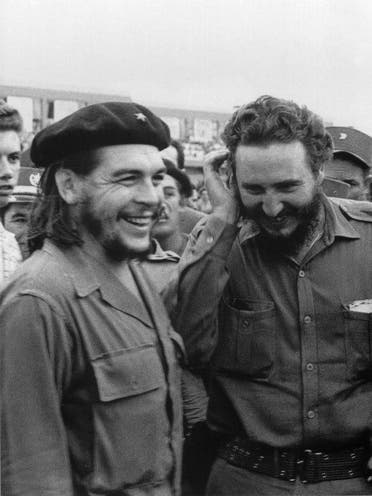 It showed that medical services in the CIA sent an agent in September 1960 to a hotel in New York where Castro was visiting to attend the UN General Assembly.
The agent's task was to pack Castro's cigars with explosives but after waiting for two hours, nothing happened. The CIA soon learned the Castro gifted his cigars box to a diplomat, spurring their quick reaction to save the would-be victim.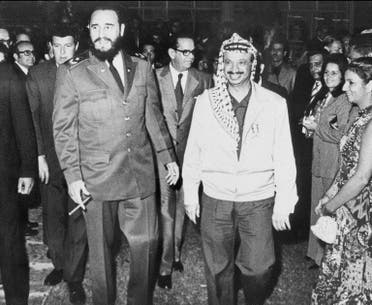 Loading cigars with explosives is not only a CIA dexterity, but the Cuban intelligence unveiled a plot to assassinate Castro during his visit in a cigar factory the capital Havana in mid-1960s. Five workers were rounded up, some who are still serving their sentence behind bars till this day.
Tricks went far beyond lacing cigars with explosive materials not only to kill Castro but to discredit him in the eyes of his people.
In a radio station where Castro was giving a live broadcast, the CIA wanted to bombard with an aerosol spray containing material similar to LSD, inducing Castro to act out irrationally live on the air.
In 1964, the CIA also tried to embarrass Castro by putting chemical thallium salt in Castro's shoes or in his cigars. The material would incur quick hair loss – hair, brows, beards - once the skin starts absorbing it. This trick failed for unknown reasons.
After two years, the CIA learned that Castro enjoyed diving. So, the US intelligence body prepared a diving vest that could go two-meter deep that could explode. After striking a deal with a foreign diplomat in Havana, the latter agreed to go to meet Castro to give him the vest or the gift for his 40th birthday, but to his shock, the late Cuban leader canceled meetings with everyone because he slipped his foot an hour earlier.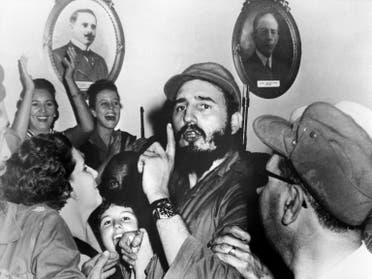 Castro, who endured the disastrous US-backed Bay of Pigs invasion attempt in 1961, had the US government reached out to mafia heads to bring him dead.
It also had the full support from Cuban Americans, who made a strong opposition against Castro abroad.
Rodriguez Mendigutia is a Cuban American and a former Central Intelligence Agency officer, known for his involvement in the Bay of Pigs Invasion.
Mendigutia showed frustration when he was asked by an independent counsel: "Did you participate in Operation Mongoose to kill Castro with an exploding cigar?"
"No, sir, I did not," he responded. "But I did volunteer to kill that son of a bitch in 1961 with a telescopic rifle."
Mendigutia had one wish, and that's to see Castro's death before he himself departs life. At the age of 75, his wish is now a reality, the dictator is dead.
(The article was first published in the Arabic language website for Al Arabiya News Channel)