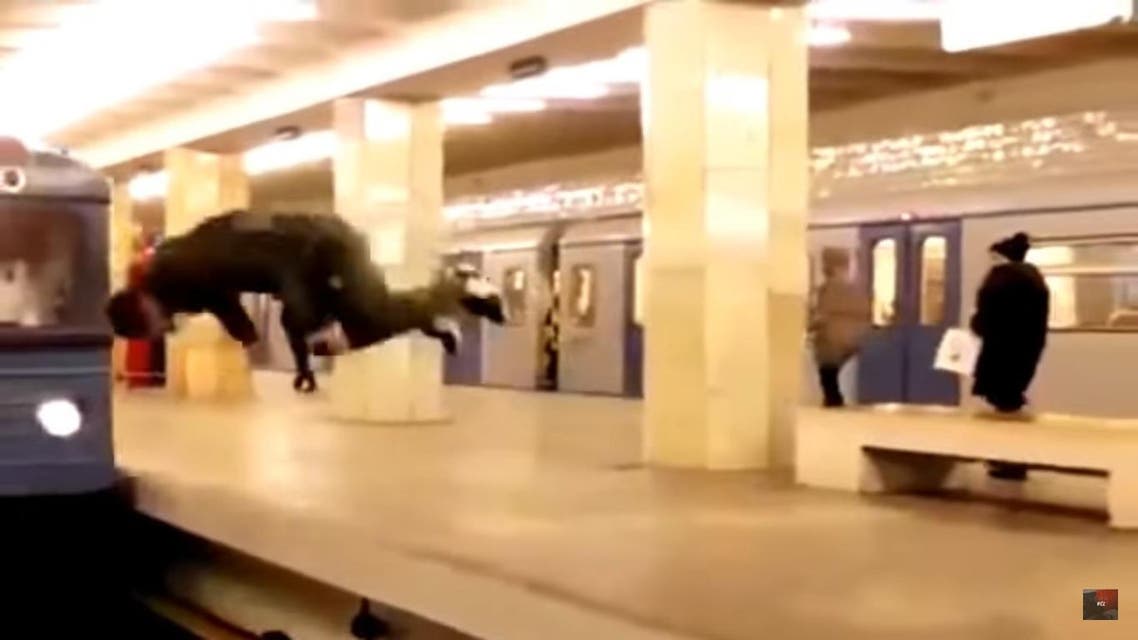 Watch: The Russian who throws himself in front of trains
Just second before arriving at the train station, the train driver found someone flying over!
A new video has emerged showing a young Russian man dicing with death by jumping across a subway line from one platform to another as a train hurtles towards him.
Protecting his identity by covering his face, to avoid capture by Russian police – the man can be seen taking the death defying leap across the line.
His foolish act – which has been likened to Russian roulette – has received widespread coverage on local media – the Russian channel HIT Russian News.
Now police and transport chiefs have spoken out – warning others of the obvious dangers involved in taking such risks.
Video's authenticity thrown into doubt
It is claimed the video was filmed by a friend of the jumper about a month ago. But according to international media - including British national the Daily Mirror – the person behind the camera had previously tried to dissuade their friend from performing the dangerous act.
Not everyone is convinced – according to the Daily Mirror many are saying the video is fake. Other than the technical possibilities that could be used to trick the viewer, there are also incidents on the video which cast doubt over its authenticity. An example of the latter is that the train driver doesn't appear to even acknowledge the jumper.
It also seems to show that none of the people on the platform seem to be aware of the stunt being apparently performed before their eyes.
*This article can be viewed in Arabic on AlArabiya.net