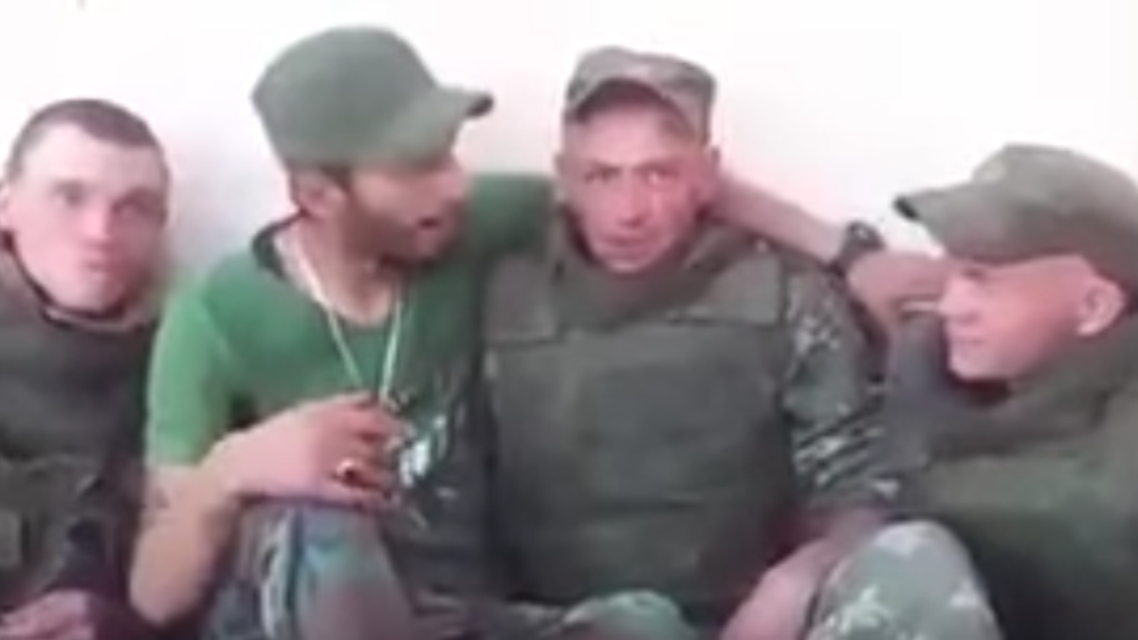 Video: Russian soldiers shout: 'Oh Hussein... Yes to Hezbollah!'
The video shows one of the gunmen, who appears to be a Hezbollah militant, asking the rest of the soldiers to say: "Yes to Hezbollah"
A video of Russian soldiers chanting "Oh Hussein," and other slogans in support of Hezbollah militia went viral on Wednesday.
The video shows one of the gunmen, who appears to be a Hezbollah militant, asking the rest of the soldiers to say: "Yes to Hezbollah."
The exact location from where the video was recorded is unknown, but local Lebanese newspaper Al-Nahar reported on Wednesday quoting activists as saying the footage was filmed in the eastern part of besieged Aleppo, where heavy Russian-Syrian bombing operations are taking place.
A newspaper belonging to Hezbollah reported that officers from the Russian army and leaders from Hezbollah gathered in the city of Aleppo days ago.
According to the Arab League, Hezbollah is categorized as a terrorist organization since March this year.
The video was uploaded on YouTube since yesterday by username Akhbarroom.
This article was originally published in Arabic on Al Arabiya.net