Egyptian factory taking advantage of sugar crisis by selling salt instead
Security officers investigated a factory that was mixing nearly 30 tons of sugar with salt
For nearly a week, one Egyptian truck driver has been conning residents in southern Cairo by selling them salt instead of sugar amid a growing food crisis.
The same fraud operation was seen in neighboring city of Beni Suef when security officers investigated a factory on Friday that was mixing nearly 30 tons of sugar with salt.
Residents who were sold the salt-sugar mixture complained to authorities who then quickly moved on the owner of the factory to arrest him.
Egypt has long consumed more sugar than it produces, plugging the gap through imports.
But government tariffs on foreign sugar and a current shortage of foreign currency have made imports unaffordable.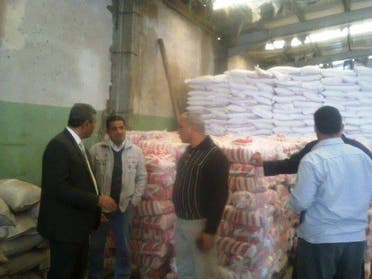 *This article also appears on AlArabiya.net.