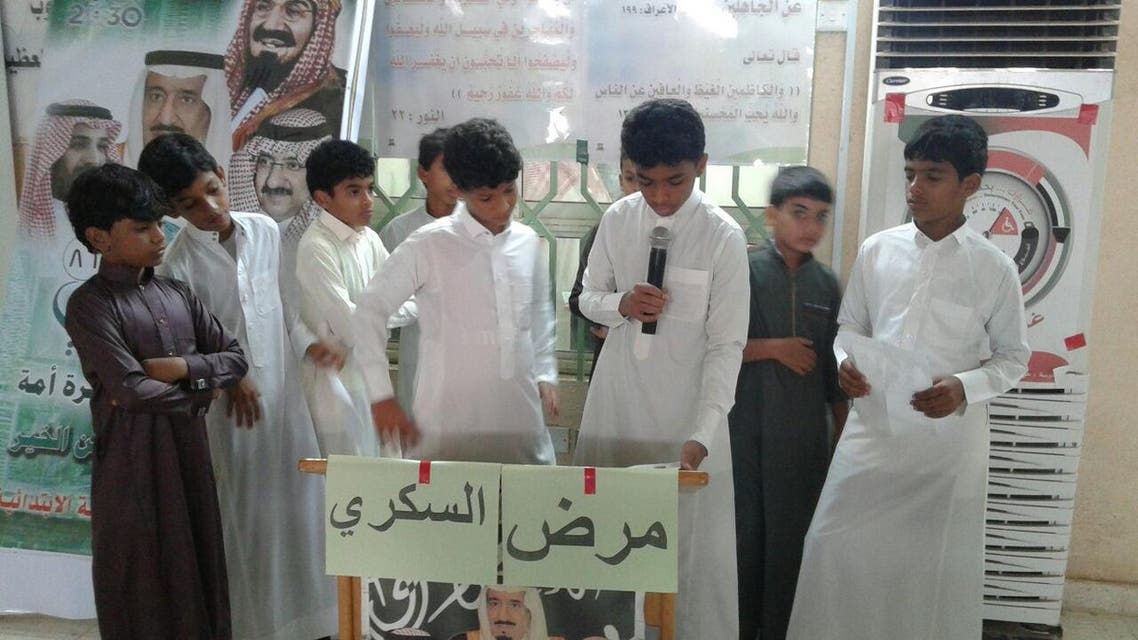 Saudi students pay tribute to classmate who died in car crash
Ismail Hassan was a student at the Kadra al-khalfa elementary school in al Masrha and Hars district of Jazan when his life was cut short in a car crash last week
Elementary students in a school in the Saudi city of Jazan have set a simple yet profound example of true heartfelt devotion in honoring the memory of their classmate who was killed in a tragic car crash.

Ismail Hassan was a student at the Kadhra al-khalfa elementary school in al Masrha and Hars district of Jazan when his life was cut short in a car crash last week.

Hassan's classmates were devastated when his death was announced during the school morning assembly. Afterward, they declined to enter the classroom.

"We were obliged to re-arrange the classroom layout so to allow students in without them sensing his absence by his vacant desk," the school's headmaster Mohammed Hakkami told AlArabiya.net.

Hakkami described Hassan as a kind, loving, and talented student and that his much-beloved personality motivated his classmates to save SAR 531 ($140) from their pocket money to donate to a charity under his name in a thoughtful gesture that was highly appreciated by his family.

The headmaster praised them saying it was discreetly initiated by what he called the volunteer spirits of the youngsters, adding that the teachers were surprised when the money was handed to them to be given to charity.

"Despite the small amount, we considered it a significant contribution from the students who have to cut a big portion of their pocket money. I hope this initiative will set a model to lead by example," the headmaster added.
This article also appears on AlArabiya.net.